Last Updated on 23rd May 2017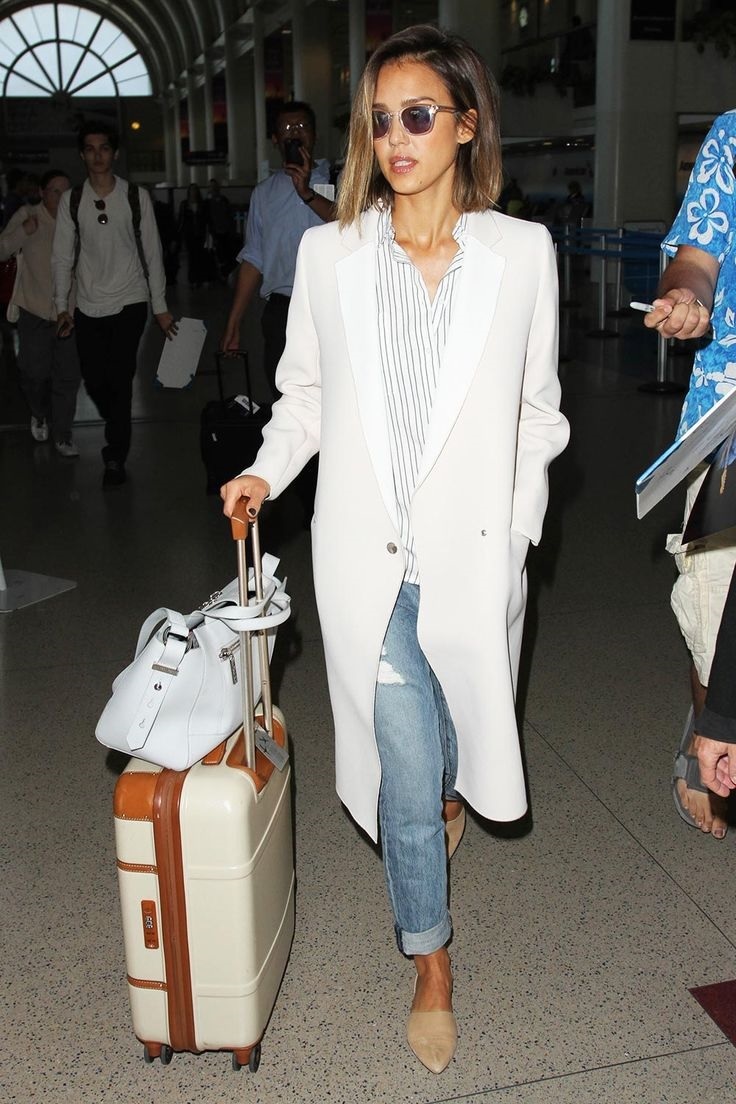 So your tickets are paid for and your bags are packed for your trip. But were you able to fit everything you'll need into that bag?
The truth is, airlines charge a lot of money for extra bags or bags that are overweight, so you need to make sure you can fit everything you need into the fewest bags as possible. This isn't always the easiest thing to do, but there are a few tips that may be able to help you. So read on if you want to pack everything you need while avoiding those extra airline baggage fees.
Choose the Right Bags
The first thing you should do when packing for a flight is to make sure that you have the right baggage. Airlines place restrictions on carry-on bags as well as weight limits for checked luggage, so you need to know everything you can about your bags.
One of the best things you can do is find a bag that meets the carry-on requirements. This will give you some extra wiggle room when it comes to packing so you can put any necessary items in it and still bring them with you. Or, you can place heavier items in the carry-on so there's more room in your checked bag.
For your checked luggage, you need to make sure that the total weight is not over 50 pounds (there may be some differences in other countries, but 50 pounds is a good weight to shoot for). This means that you want a light, durable bag so you can be sure to fit all of your items into it without going over the limit. Hard-top luggage is great for protection, but it adds some weight, so you may want to go with canvas or another material that is durable but lightweight.
The 3-1-1 Rule
Liquids carry a lot of extra weight, but fortunately, you're not allowed to take that many with you. Since the inception of the new rules in the early 2000s, passengers are only allowed to bring liquids — which includes cosmetics and other toiletries — that fit within what's known as the 3-1-1 rule: a total of three ounce bottles of liquid by volume that fit into one quart-sized container and only one container per person.
This may not seem like much, but a one-quart bag can carry plenty of items for one person. This also makes packing a little easier for you since you are forced to choose the most necessary items that you will need and leave the rest behind. Unfortunately, this also includes water, so if you think you'll want water on your trip, either bring an empty bottle with you to fill up at the airport or buy some once you get through security.
Pack Right
Of course, the best way to make sure your baggage comes in under weight is to pack correctly from the start.
Packing a bag can be an art form for some people, while others desperately try to find room for just a few pairs of pants. The best thing to do is to only bring the things you will definitely need and maybe one "emergency" outfit. Avoid bringing a lot of accessories, such as heavy necklaces or a bunch of different ties as this is unnecessary and will just weigh you down.
You can also wear your heaviest clothes while you travel. This will keep you warm on the plane and will free up room and weight in your luggage. And remember: shoes weigh a lot and take up space, so pair down your footwear to the essentials or you may find yourself paying those extra fees.
Plan Ahead
Rather than just throwing stuff into your luggage until you reach the weight limit, you can always plan ahead to find the right combination of clothing that will keep you under it.
Research to see what the weather will be like at your destination. Even if you're traveling to the north in the winter, there may be a nice warm break in the weather where you won't need so much cold weather clothing. If you're headed to the beach, don't pack your own towels: use the ones from the hotel, or house, you are staying at. All of the little things add up and if you know what to expect, you'll pack more efficiently.
Next time you're ready for a trip, remember these tips and pack so you avoid those fees!