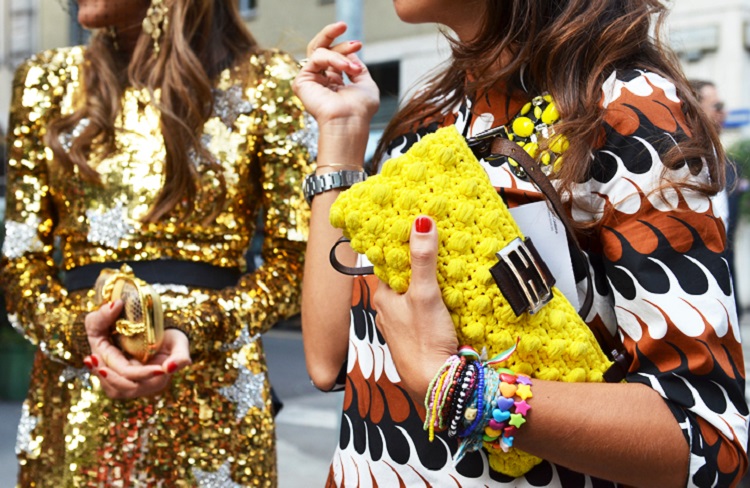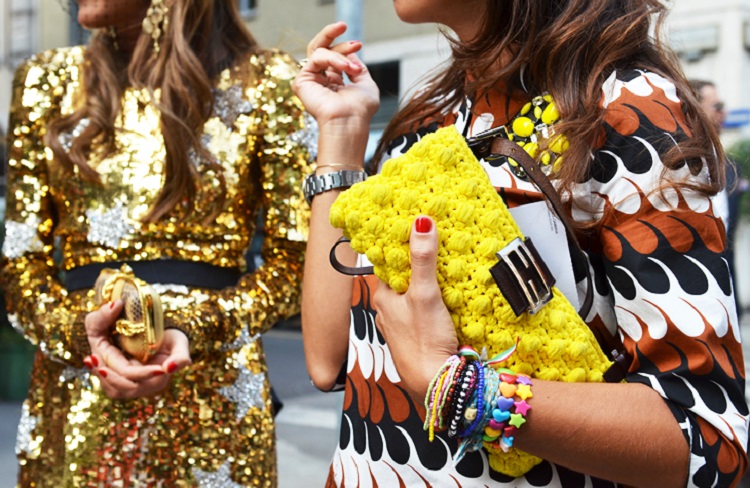 So, you've finally taken the plunge and invested in the designer dress, bag or blouse of your dreams, and you're totally in love. But, do you know how to keep your new favourite outfit looking fabulous between wears?
The way you care for your clothes and accessories can have a huge impact on how long they last, and one wrong move could cause permanent damage, fading, or shrinking. So, it's essential you get it right. Here, we share five care tips that will help you to keep your designer pieces looking perfect for longer, so you can wear them again and again.
Leave cleaning silk or embellished party dresses to the professionals
Every woman needs at least one show-stopping dress in her wardrobe, and nothing says 'glamour' quite like a silk dress or light-catching embellished gown. But, while they may be perfect for parties, dinner and dancing, luxurious occasion wear can be very difficult to clean without damaging the fabric or detailing.
Before throwing your party gear into the washing machine after a heavy night, be sure to check the label. If it's dry-clean only, it's best to leave the laundry to the professionals who will get your designer goods sparkling clean without causing any damage.
Laundrapp offers a full wash-and-fold service, and they can even get delicate silk dresses or those with beaded fringing looking as good as new. Plus, they'll pick up your clothes and deliver them back to you wherever you'd like, so it's a great option if you're too busy to make it in person, or if you're away from home and not sure where to find your nearest cleaners.
Yes, you can iron delicate clothing — as long as you're careful
There's a widely held misconception that delicate clothing can't be ironed, but this isn't strictly true. With the right precautions, it's possible to get those annoying creases out of delicate clothing — even hand-wash only items. But, to get the best results without damaging fragile fabrics, you'll need to take special care so you don't burn or shrink the fibres.
To start, switch your iron to the lowest setting: some models even have a specialist setting for wool or cashmere, so be sure to use it. Next, you'll want to give your luxury item some protection. Turn your delicate item inside out, and lay a towel or pressing cloth over your garment — this Brabantia cloth at John Lewis was specially designed with delicate items in mind. Then gently run the iron over the surface, being careful not to leave it in one spot for too long.
A travel steam cleaner is a must-have for on-the-go fashionistas
There's nothing worse than pulling your dress out of your suitcase before a big event only to discover it's gotten crumpled during your journey, especially when there's no time to hang it up and wait for the creases to drop out. The solution? A hand-held steam cleaner will smooth out creases and get your clothing ready to wow. The process is gentler than ironing, so it's ideal for delicate items. It can also be used to give your clothes a quick clean, so it's great for freshening up clothing when you're away from home and don't have access to a washing machine.
Premium denim shouldn't be washed too often
The lovely wash of your new designer jeans fades a little more each time you put them in the washing machine, so it's best to try and limit yourself to washing them only when absolutely necessary. If your denim is brand new, you'll want to hold off on washing them completely, at least for the first couple of months, as this will allow them time to mould to your body and for the dye to 'set'.
As a rough guide, it's best to wait until the back of the knees have become rumpled and the dye is starting to fade — then it's time to turn them inside out and wash them on a cool cycle. Until then, a quick spot clean with a damp sponge or cloth should take care of any small stains and get them ready to wear.
You can still save a dirty designer handbag
Is your beloved designer bag looking a bit grimy and tired? There's no need to panic, even if you've spilled dark liquids like coffee, ink, or wine on your pride and joy. There are a number of specialists who offer cleaning services for designer accessories, so you can get your favourites looking as good as new at a fraction of the cost of a new bag. The Handbag Clinic offers a full cleaning service for bags in a range of materials including leather, nubuck, lambskin, and suede. And, they have outlets in major cities across the country.
Any fashionista worth her salt should know how to care for her favourite clothes and accessories — after all, designer clothing is always an investment, so you want your favourite threads to last as long as possible. Just follow our advice to keep your prized fashion finds in top condition and looking their best.