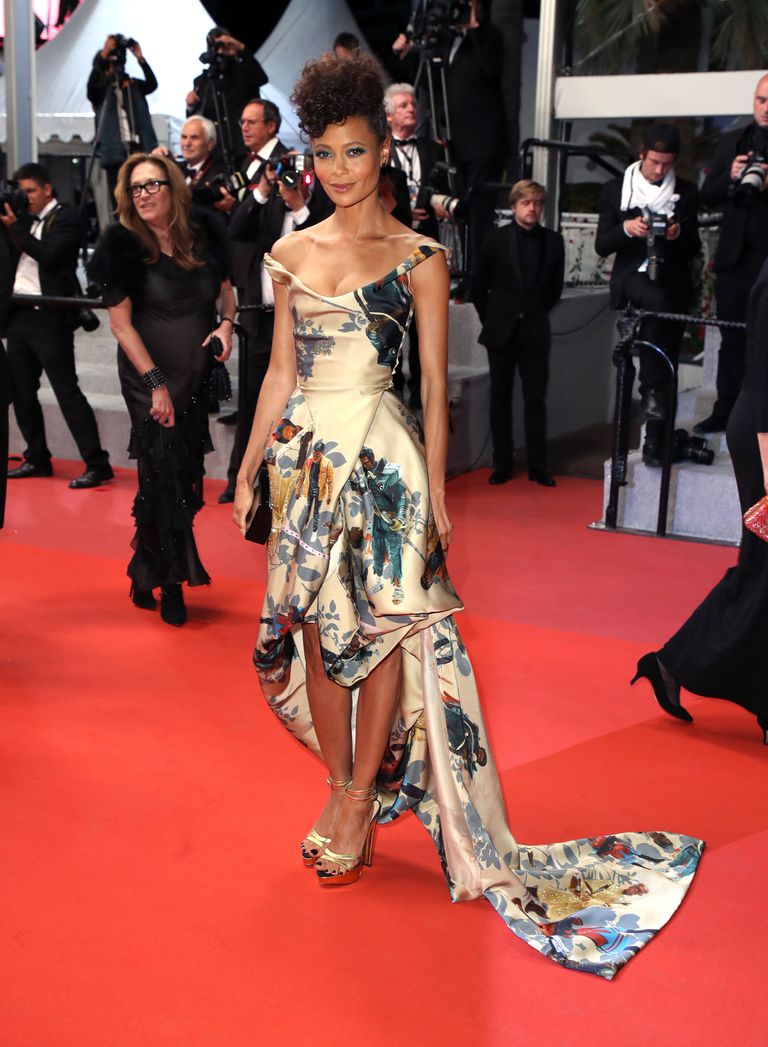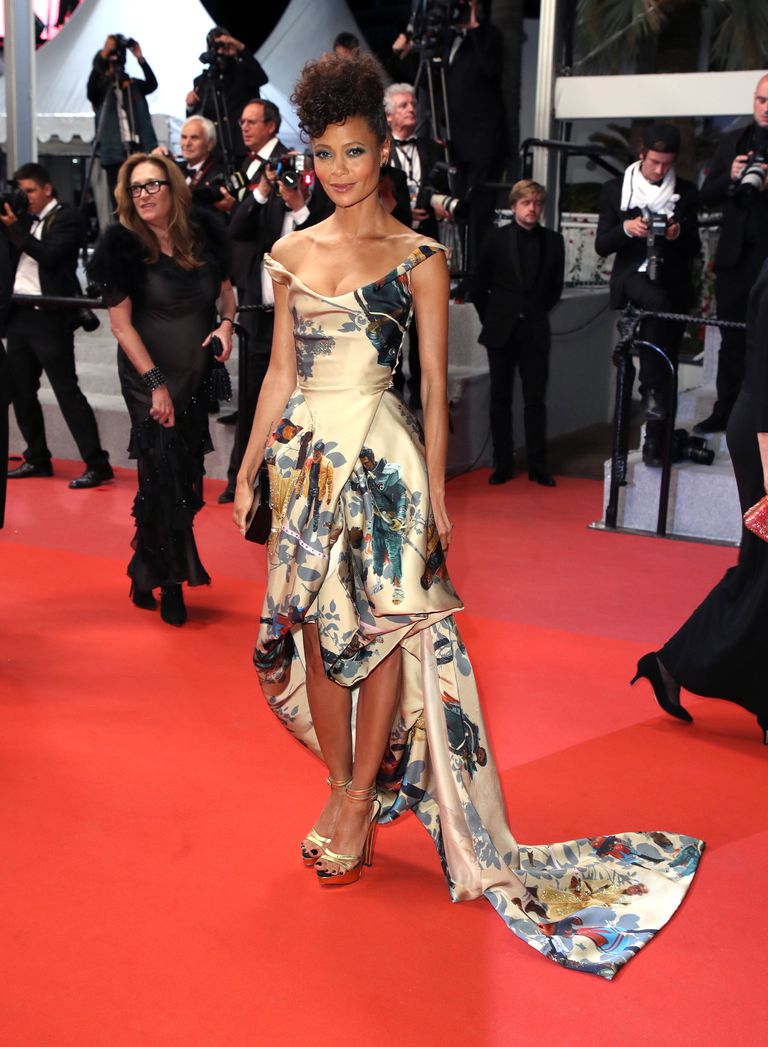 We've been floored by some of the dresses at the Cannes Film Festival so far, but this offering from actress Thandie Newton has got to be our favourite.
At the premiere of her latest movie, Solo: A Star Wars Story, Thandie wore a custom-made Vivienne Westwood  gown with images of every black Star Wars character. The photos which were taken by fashion photographer Christian Högstedt featured characters such as Finn, Windu, Saw Gerrera, Lando Calrissian, and Captain Panaka.
To finish off the look, the actress paired her stunning gown with Charlotte Olympia gold platform sandals.
Thandie who worked with Vivienne Westwood to create this masterpiece, has also made history as the first black actress with a leading role in Star Wars.
[Image]