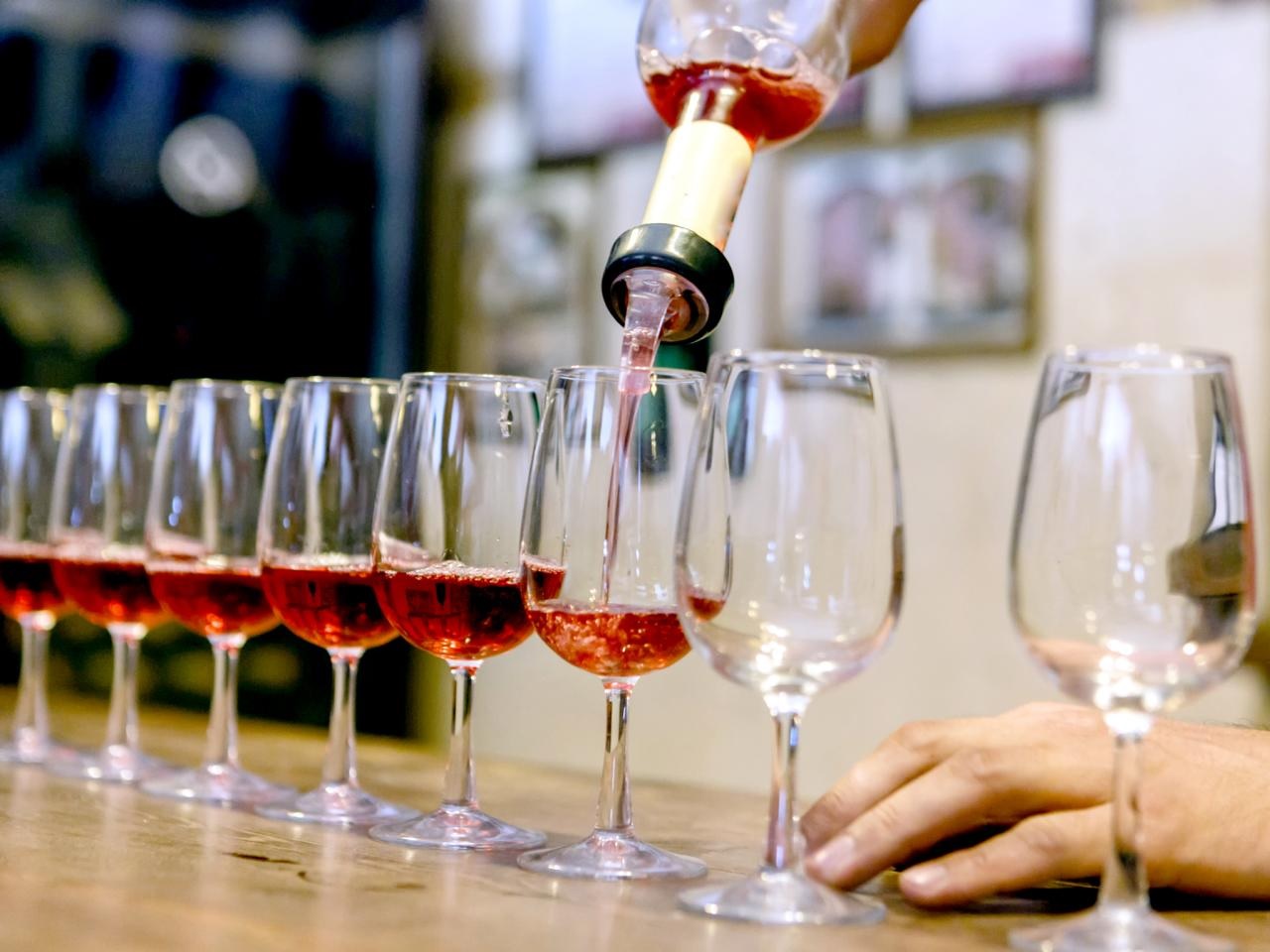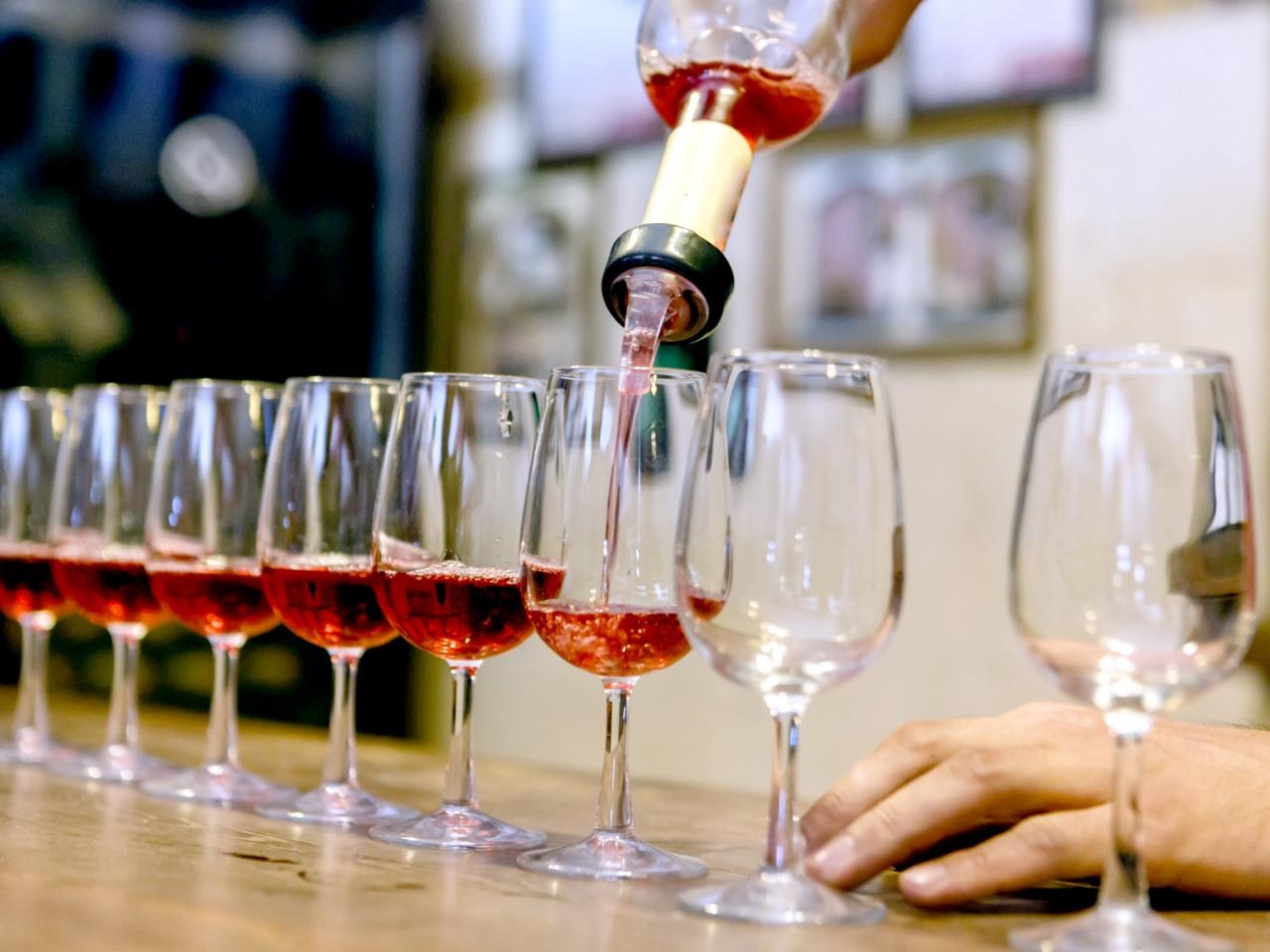 While you might not think of Niagara Falls as a haven for foodies, you'd be surprised at the number of food-focused festivals and special events that take place on both sides of the border throughout the year in addition to the top-notch restaurants that dot the region. Whether you prefer fresh fruit and homestyle classics or farm-to-table dinners set against the rolling hills of a local winery, you'll find something for every taste when you visit Niagara Falls.
In fact, we're getting close to the summer festival season, so when you're looking for Niagara Falls hotel deals, try planning your visit around one of these events.
Niagara on the Lake Ultimate Foodie Tour
While not a festival per se, the Niagara on the Lake Ultimate Foodie Tour is a three-hour food journey that you can enjoy only from April to November each year. When you take this tour, you'll join a small group on a walking tour of the charming town, stopping to visit some of the best and most innovative restaurants, bakeries, and shops to taste fresh, seasonal dishes and specialties. The tour varies according to season, and typically includes visits to several restaurants as well as wine pairings. The tour is a bargain as well, at about $60 per person.
Niagara USA Wine Festival
The Niagara region is one of the fastest growing wine producers in the U.S. and Canada, and the nearby town of Lewiston, NY celebrates all things vino with the Niagara USA Wine Festival, being held on July 28-29, 2018. Visitors to this festival can sample wines from more than 15 wineries from around the area, including the regional favorite ice wine, as well as enjoy food from local vendors and farmers markets. The festival also features music and artisans for a fun-filled afternoon.
Strawberry Festival
How do you like your strawberries? In a pie, shortcake or jam? How about crepes? No matter how you enjoy the sweet summer berries, you'll find it at the annual Strawberry Festival in Niagara on the Lake. Typically held on the first Saturday of June, this festival celebrates all things strawberry. You'll find bushels of fresh-picked berries, all manner of strawberry treats, and a full barbecue (complete with grilled corn) as well as artisan booths selling locally made handcrafts and more. It's a perfect small-town festival just a few minutes away from the hustle and bustle of the Falls area.
Peach Festival
If you miss the Strawberry Festival in Niagara on the Lake, don't worry – in mid-August, you can attend the legendary Peach Festival. Scheduled for August 11-13, 2018, this festival is devoted to all things peach. Here is your opportunity to taste peach shortcake – and peach cobbler, jam, ice cream and everything else peachy-keen. This is the largest and arguably most famous of the Niagara region's fruit festivals, and you can expect fun to last all day and well into the night thanks to a large artisan fair and plenty of live entertainment.
And if you miss the Niagara on the Lake Peach Festival, don't worry. You can catch the Niagara County Peach Festival in early September, which offers plenty of peach treats as well as entertainment and carnival rides.
Niagara Falls Ribfest
If your tastes run more toward the carnivorous end of the spectrum, Niagara Falls offers plenty for you as well. In mid-June, the Niagara Falls Ribfest sets up shop in the Niagara Square Shopping Centre, giving you the chance to try ribs with every conceivable manner of sauce, rub and cooking method. And don't worry – you'll find plenty of other dishes to accompany your ribs, as well as entertainment.
Old Falls Street Oktoberfest
Is it really October without a visit to an Oktoberfest? You'll find a little bit of Germany in Niagara Falls at this lively celebration of German food, beer and wine on Old Falls Street in Niagara Falls. This year's festival will take place on September 29 and is family-friendly: There's a whole kids area with a bounce house, petting zoo and more for the little ones.
These are just a few of the food-centric festivals and events coming to the Niagara Falls area over the next few months. So, as you plan your vacation, don't forget to add some of food fun to your schedule of boat rides, falls-viewing and other adventures. You just might be surprised at how much Niagara Falls has to offer when it comes to great food and wine.