Last Updated on 7th August 2018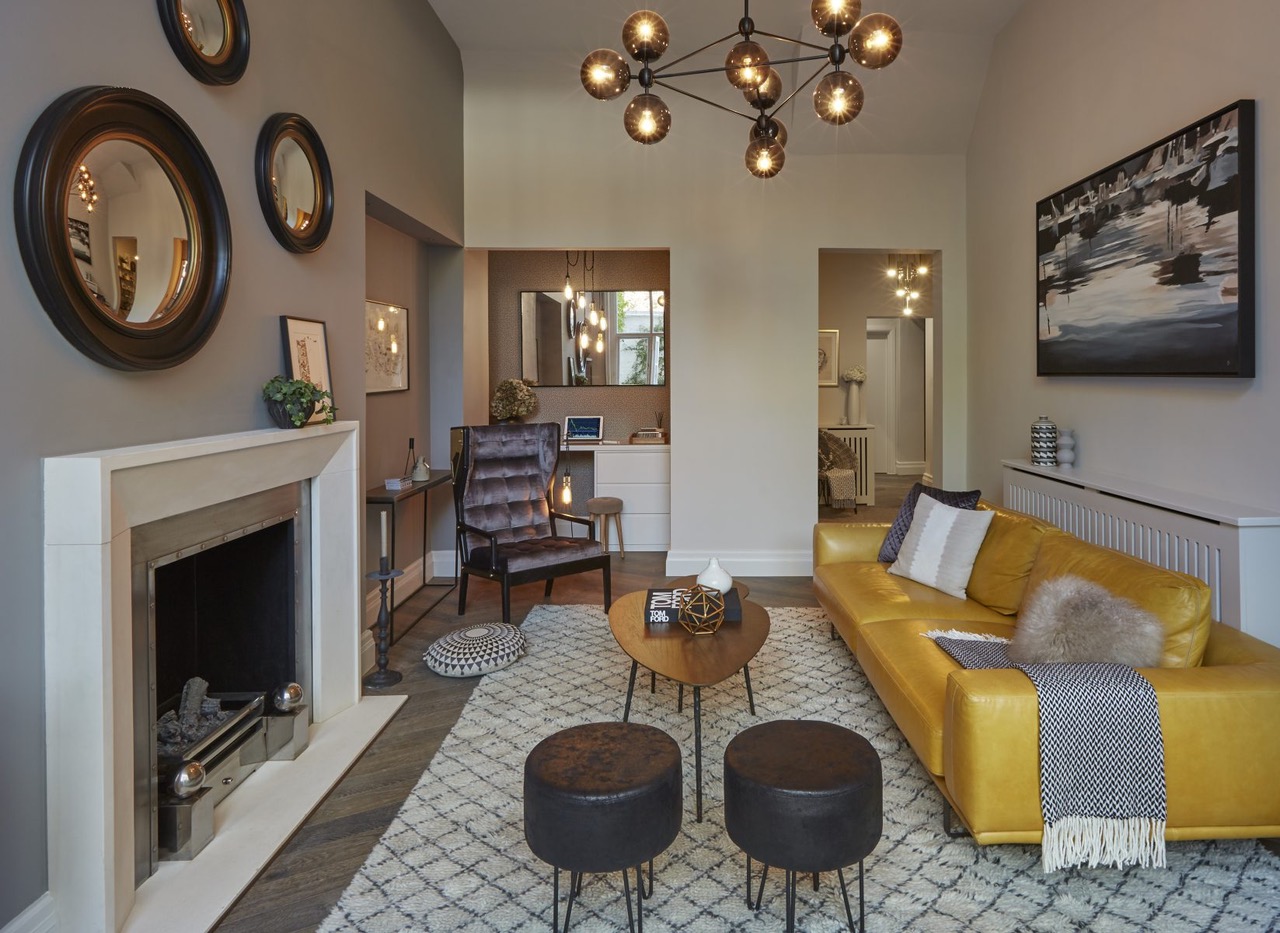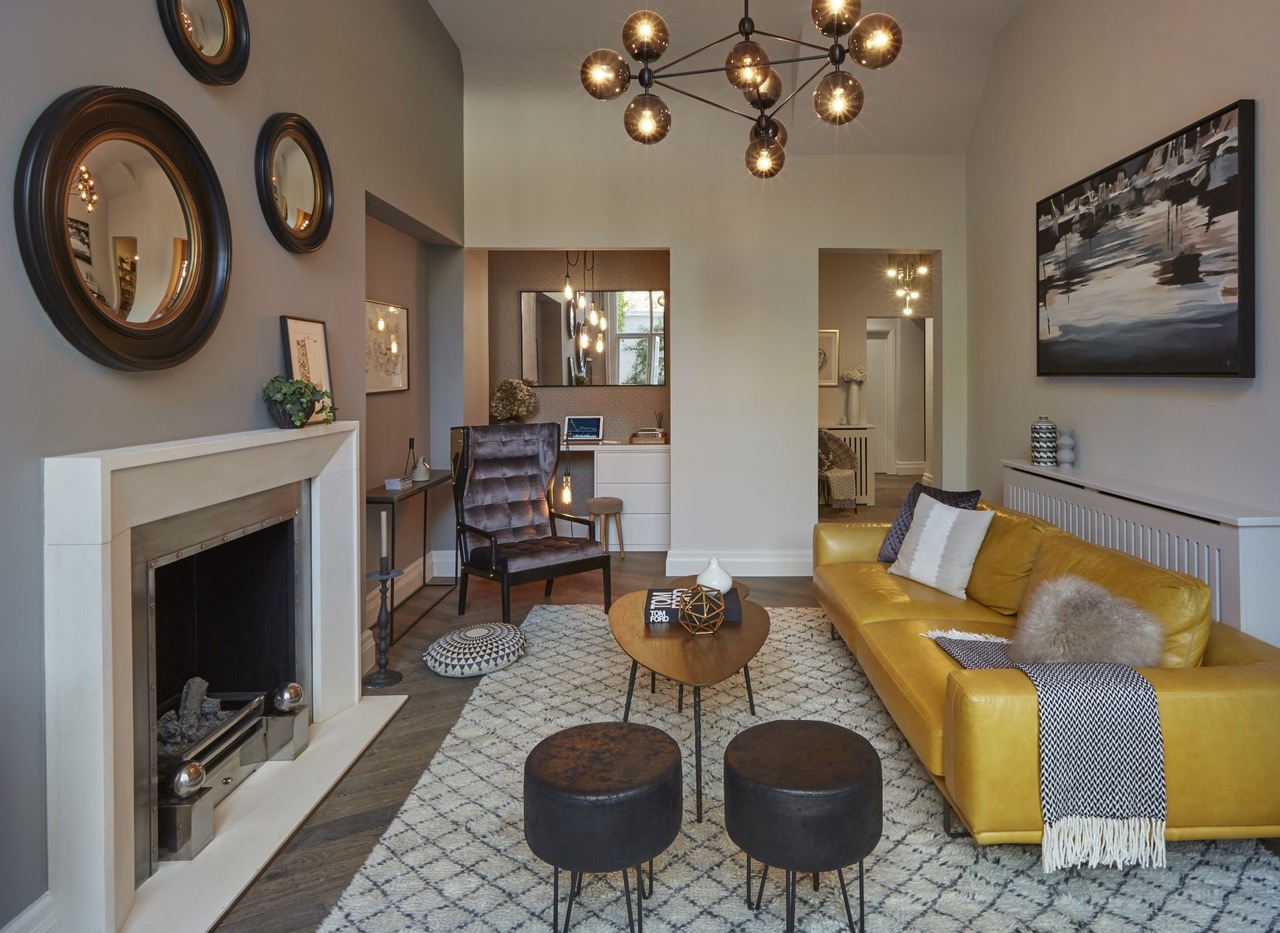 It can be difficult to choose the best designs for your interior space with so many options to pick from. Ranging from the paint colours and wallpaper to the furniture and accessories, and this is without trying to do it on a budget.
For some of us, it makes sense to hire the professionals to design stunning interior looks such as the one above, created by leading Hertfordshire Interior Designers Cherie Lee Interiors (you can check out more of their projects on Houzz)
But if hiring a talented interior design specialist is a little beyond your budget, but you still want to achieve a look that wows, what can you do?
Here are our top tips for how you can create a stunning-looking interior on a budget.
1. Be Clear on What Needs Changing
You don't always need to make huge changes to a room to make a big difference, sometimes a few small changes can lift the entire room. Take a good look at the room and think about what would make the biggest impact.
2. Always Use Accessories
One of the best ways to create the designer look is to add personality to your home through the use of home accessories. It's just like accessorising yourself with jewellery, but it's for your home. Items such as trinkets and vases are great standout pieces. The best thing is, accessories like this are so easy to swap out, you can change it up throughout the seasons to keep your interior looking fresh and up to date.
3. Upcycle Furniture Where You Can.
Upcycling is the art of creating something new from something old. A good example is to re-cover an old chair with new material. Other things include giving furniture a fresh coat of paint or wallpapering the inside of cupboards. Both are great ways to impact the look and feel of the room.
4. Mix up the Materials
Mixing textures and materials in your home is a great way to create depth and contrast. Using materials like wood against metallics look fantastic and can easily be done on a budget. The perfect way to bring in new textures and finishes is by understanding the art of wallpaper. Get the designer touch using elegant geometric prints, in understated neutral hues and monochromes, and for that high-end feel look at using luxury fabrics to make the whole space seem more salubrious.
5. Choose Colours Wisely
To achieve a high-end look, it's important to be careful with the colours you choose. Painting the whole house in lime green probably won't look too good, but a single wall might just make the room blossom.
6. Having Personality is Key
When most interior designers first begin their work, they start by getting to know you and your personality – then they can help to display this throughout your home. No one knows yourself better than you, don't be afraid to start displaying pieces that show who you are.
7. Brainstorm Your Way to a Beautiful Interior
Creating a moodboard is the best way to get a feel for the type of room you want. Brainstorm the colours, patterns and textures you love and then take a browse through interior design magazines for some great inspiration to put it all together. It's important to know the general feel of the room so that all of the individual pieces fit in correctly.
8. Be Bold
Having unexpected pops of colour and print against a simple backdrop is a very easy way to give your room a high-end designer look. Simple things such as adding a bright rug to the centre of the room can have an amazing effect on its appearance.
9. Find the Balance
Finally, good taste all comes to down to finding the right balance between too sterile and too cluttered. You don't want to have too many accessories so that the room looks busy, but you don't want it to be naked either – It's all a balance.