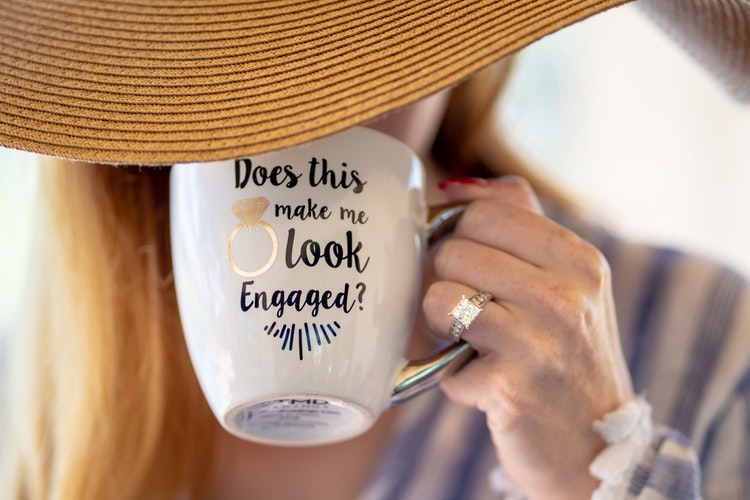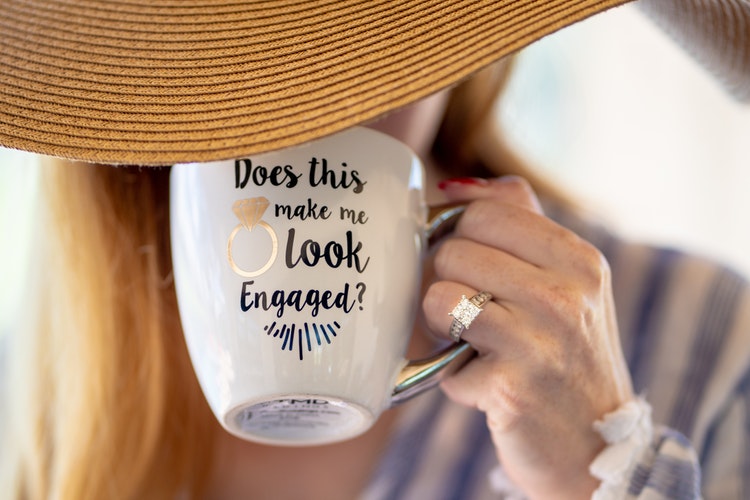 It's easy to feel overwhelmed when buying an engagement ring. You know they are expensive and you know people are going to talk. How do you buy a ring that's reasonably affordable and amazingly beautiful at the same time? That's exactly what we are going to reveal in this post. We are not going to talk about picking a CZ ring or picking an inferior diamond because these are obvious ways to save money on engagement rings.
These are 4 tips that can actually help you save hundreds of pounds and ensure you buy a ring that you love.
Picking the Right Metal Can Save You a Lot of Money
The difference between expensive and affordable metals for engagement rings really boils down to rarity. It has nothing to do with how durable the metal is or how beautiful it looks. For example, white gold and titanium look almost identical to platinum. They have the same luxurious white metal sheen and they are just as durable. In fact, titanium is actually more durable than platinum. This means by picking affordable metals such as titanium and white gold you get the same ring quality by spending a fraction of the cost of buying a platinum engagement ring.
If gold is your metal of choice, we suggest opting for a 14K ring as opposed to an 18K gold engagement ring. Barring the fact that 14K gold rings are stronger than their 18K counterparts, you will end up saving a lot of money.
Buy Rings with Thin Bands, They Look Prettier and Cost Less
Buying a thin ring does two things. First, it makes the diamond look massive, which is always a good thing. It also trims down the cost of the ring as it requires less metal to make these rings. Considering no one gauges the quality of an engagement ring by the thickness of the band, this should be an acceptable compromise. To top it off, slimmer rings usually have a much more understated and elegant appearance.
Consider Buying the Engagement Ring Online
There are plenty of reputed sites that sell engagement rings online in the UK. Most of these online jewellery stores sell items with UK Hallmark and offer free shipment. When you buy engagement rings online you automatically are shielded from impulse buying and upselling tactics of shop executives. You can take your own sweet time to find a ring you like for a price you are willing to pay. Apart from saving money, you also get a lot more options. Ever heard of carbon fibre rings? Yup, they are real, and they are almost never available in traditional jewellery shops.
Buy a Wedding Set Instead of a Single Engagement Ring
As a general rule of thumb, wedding ring sets are cheaper than buying a wedding band and an engagement ring separately. Go online and look for a wedding or bridal ring sets. Another advantage of buying a set is that two rings in a set have matching appearance and are sized identically.