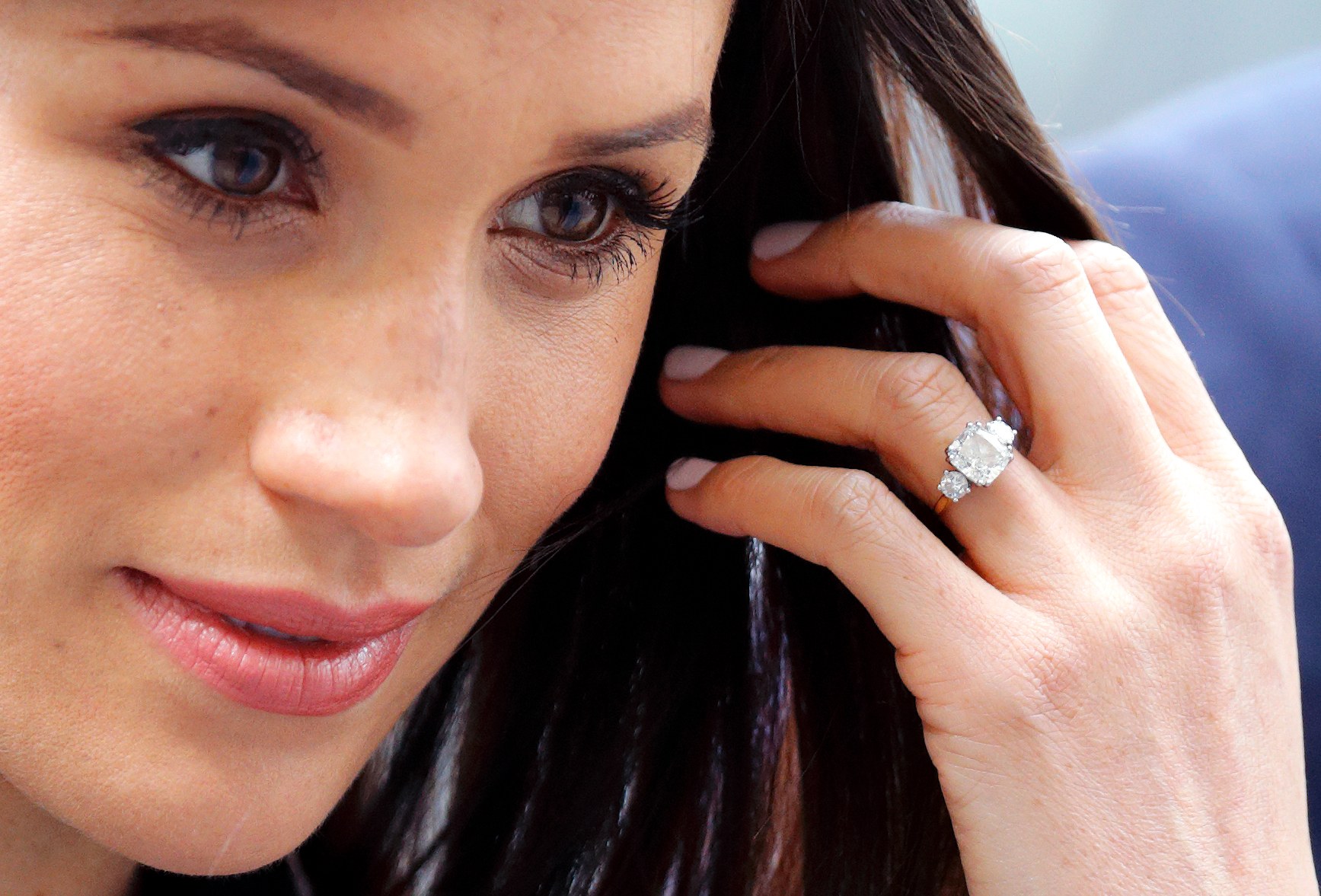 Sometimes, when presenting a ring that will propel you and your partner into a new life together, you don't just want to give them a symbol. You want to give then a monument. You want to give them the kind of ring that can be seen from space. Now, you could take a look at Tacori, who knows how to do extravagant very well. But first, take a look at these majestic designs and the hands they have graced.
Victoria Beckham
"Posh" Beckham has certainly lived up to her nickname. When David proposed, he did so with over ten rings, the most prominent being a 3-carat marquise cut diamond on a yellow gold band with a cost of $85,000 (£60,000). 
Beyonce
Beyonce's marriage proposal was a musical powerhouse with Jay-Z proposing with an 18-carat, emerald cut diamond solitaire ring, with a value estimate of $5 million.
Mariah Carey
Though the wedding may have been called off, that didn't stop the proposal from being a sparkling one, with James Packer presenting Mariah Carey a 35-carat, emerald cut diamond ring that cost $10 million, standing tall as the most expensive engagement ring in recorded history.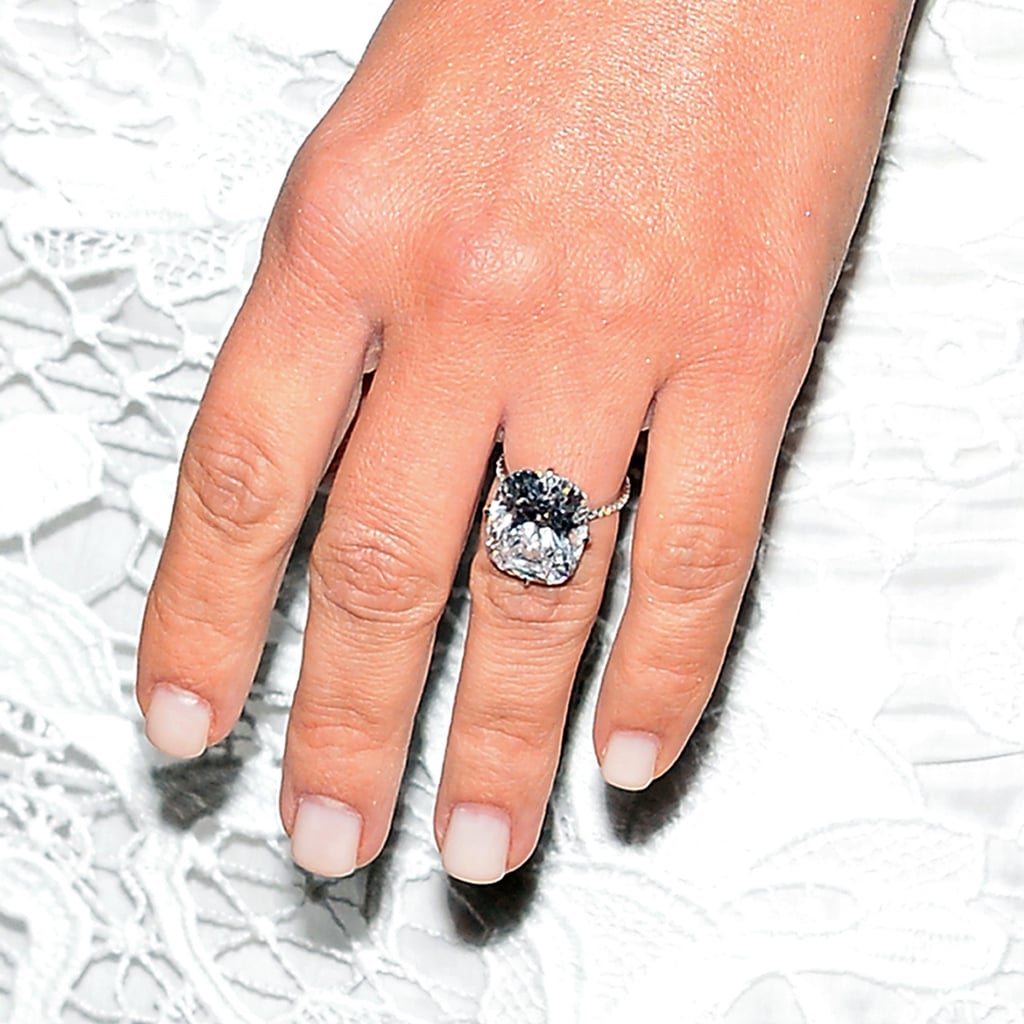 Kim Kardashian West
Kanye West wanted it to be a celebration to remember for his future bride. And what is more memorable than pulling out a 15-carat cushion cut diamond ring designed by Lorraine Schwartz. It is estimated to have cost between $7 and $8 million.
Grace Kelly
When the movie star received a marriage proposal from Prince Rainer III of Monaco, she received a 10.47-carat, emerald cut diamond ring made by Cartier, with a price estimate of $4.3 million. The ring can be glimpsed in Kelly's final theatrical film High Society.
Jackie Kennedy
The former First Lady received a mighty gem from her second husband, Aristotle Onassis; a 40-carat, marquise cut diamond ring from Harry Winston. The ring would later be sold at auction for $2.59 million.
Anna Kournikova
The former tennis player scored a majestic ring when singer Enrique Iglesias proposed to her with a truly unique ring – an 11-carat pear cut Australian Argyle pink diamond flanked by two colorless diamonds, estimated to be worth $2.5 million.
Meghan Markle
The latest high-profile engagement ring to be blazing trails, Prince Harry proposed to Meghan with a three-stone diamond engagement ring made up of one diamond from Botswana and two others from Princess Diana's personal collection, designed by Harry with an estimated value of over $50,000.
Pippa Middleton
The future Queen of England's sister received an eye-dazzling, Art Deco-style ring. Octagonal in shape, it contained a central stone upward of three carats, with an estimated value between $206,000 and $275,000.
Elizabeth Taylor
Dame Elizabeth accumulated many rings over her lifetime. But the crowning jewel among her collection is now a now-infamous 33.19 carat Asscher cut diamond.
Of course, just because the celebrities establish the trends, doesn't mean you can repeat the trends. Go out there and look for a ring where extravagance is an understatement.