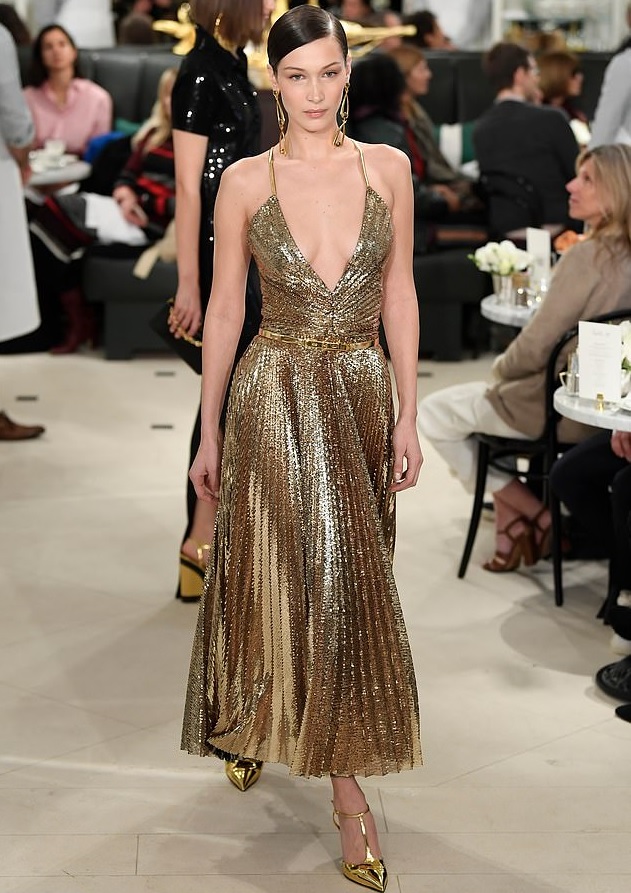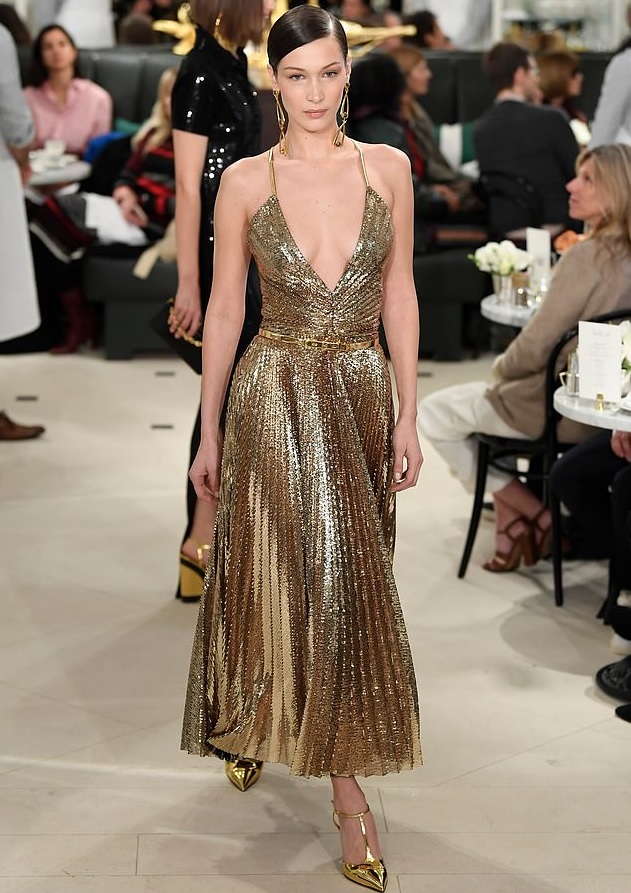 Wow, wow, wow….And just like that, our hearts literally skipped a beat when we saw Bella Hadid in this amazing metallic gold pleated dress.
Courtesy of Ralph Lauren, this stunning piece (which may we add would be absolutely perfect for party season), made it's debut at New York Fashion Week.
Held at the Ralph Lauren Madison Avenue boutique which was converted into "Ralph's Coffee Shop", unlike other designers during fashion week whom are presenting what they think we should be wearing this autumn/winter, Ralph Lauren gave us a beautiful collection for Spring/Summer'19.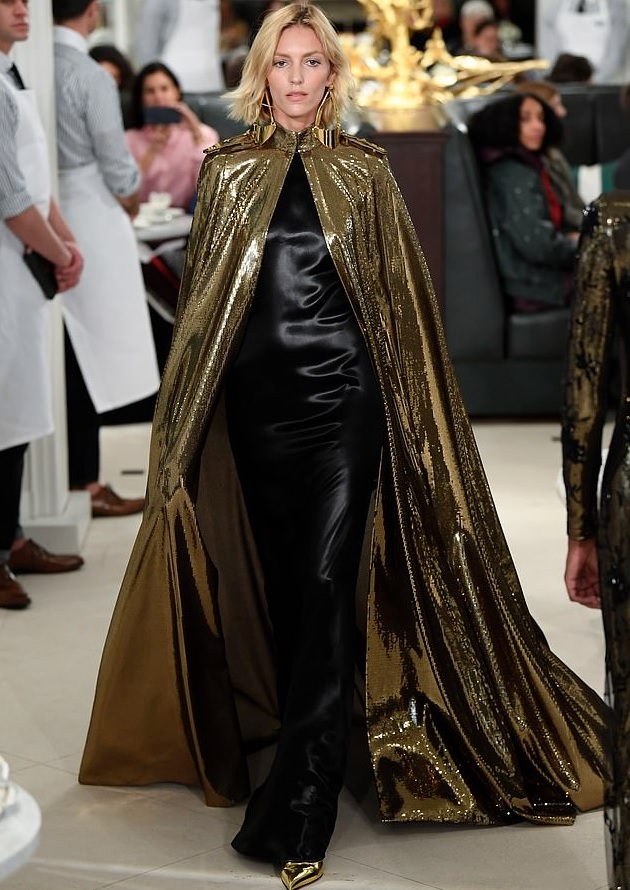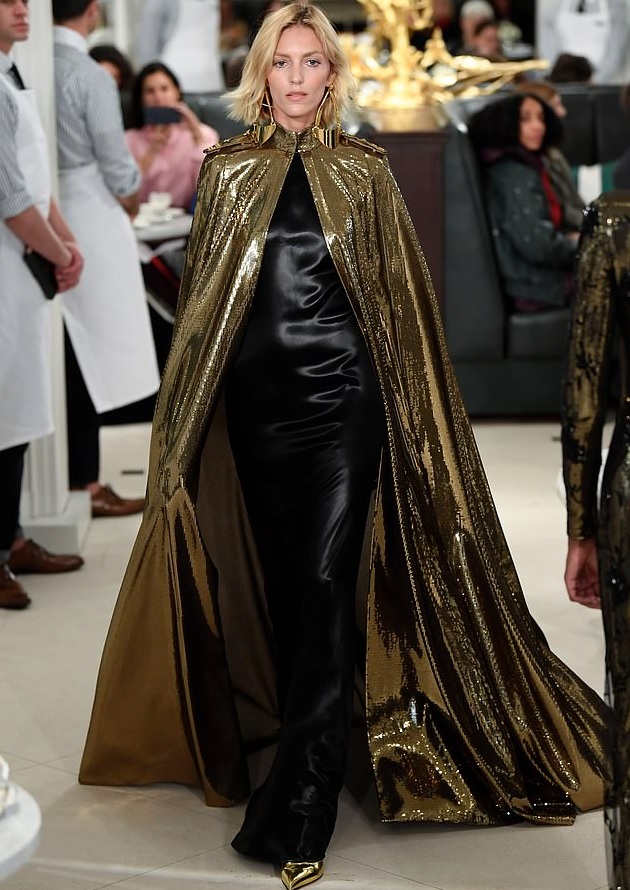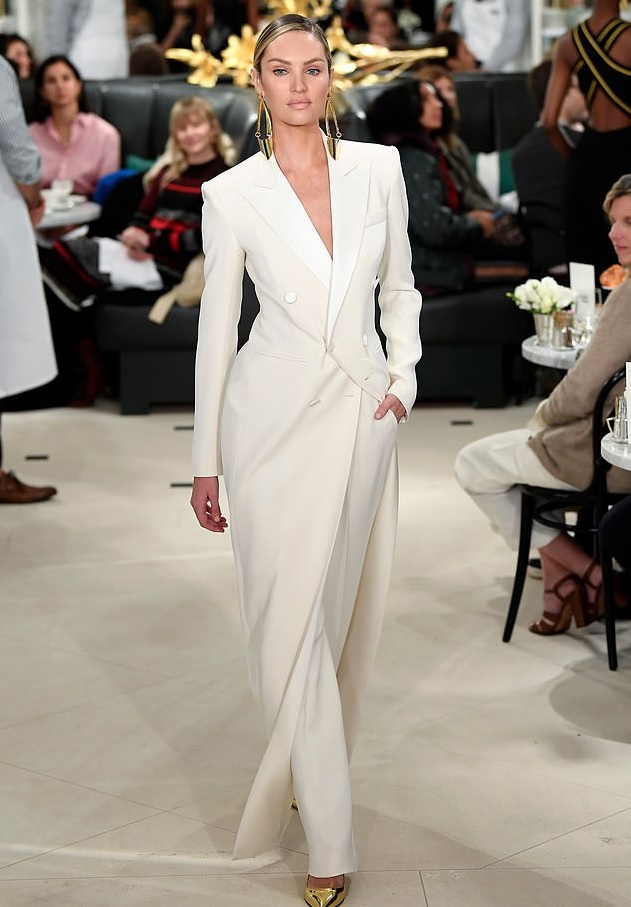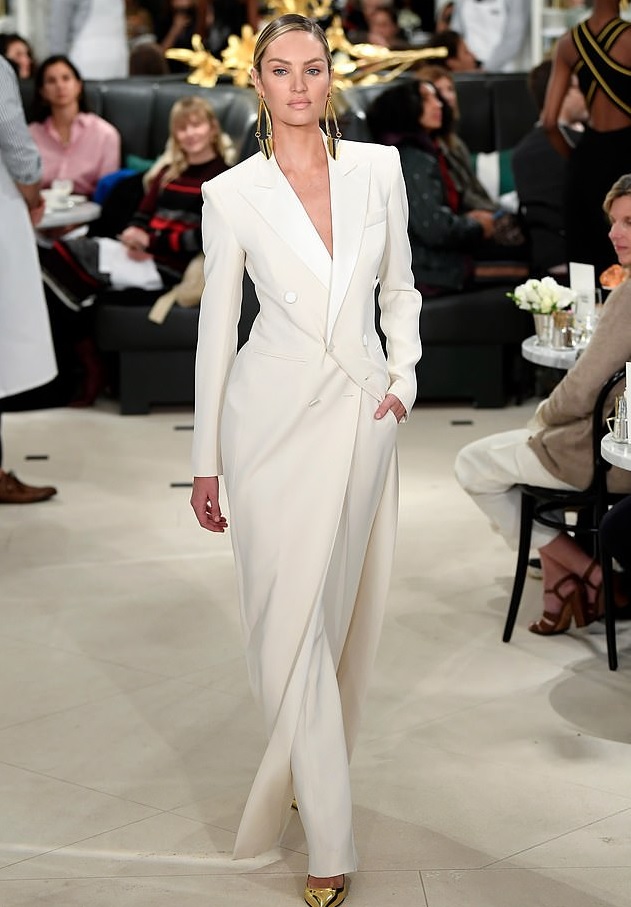 Dominated by gold and black, with sprinkles of white and florals (because it wouldn't be a spring presentation without florals), the collection was the epitome of elegance and sophistication.
Best of all, it's available to shop right now, but sadly we can't seem to find the dress in question *sigh*. We shall keep you posted!
[Images]