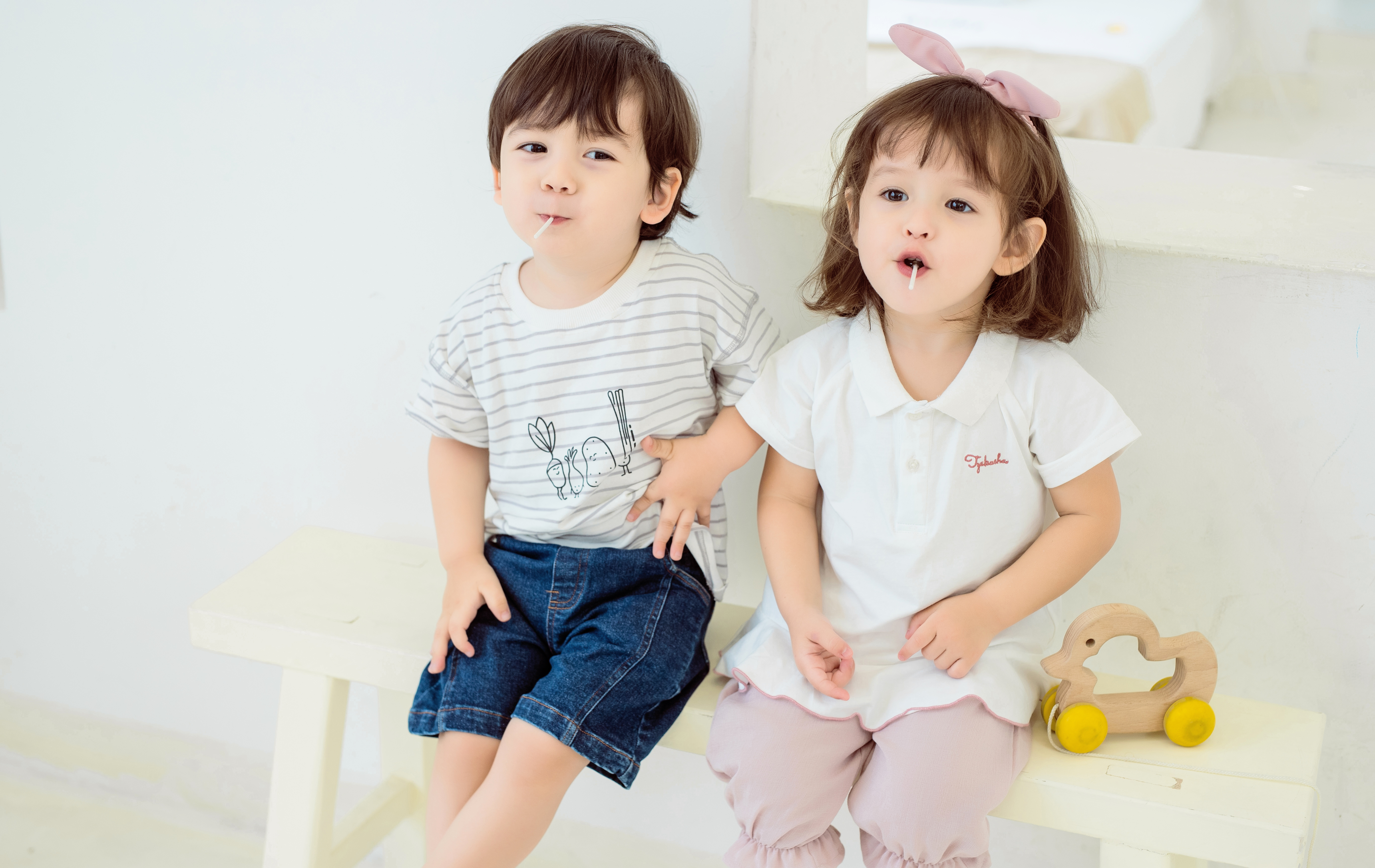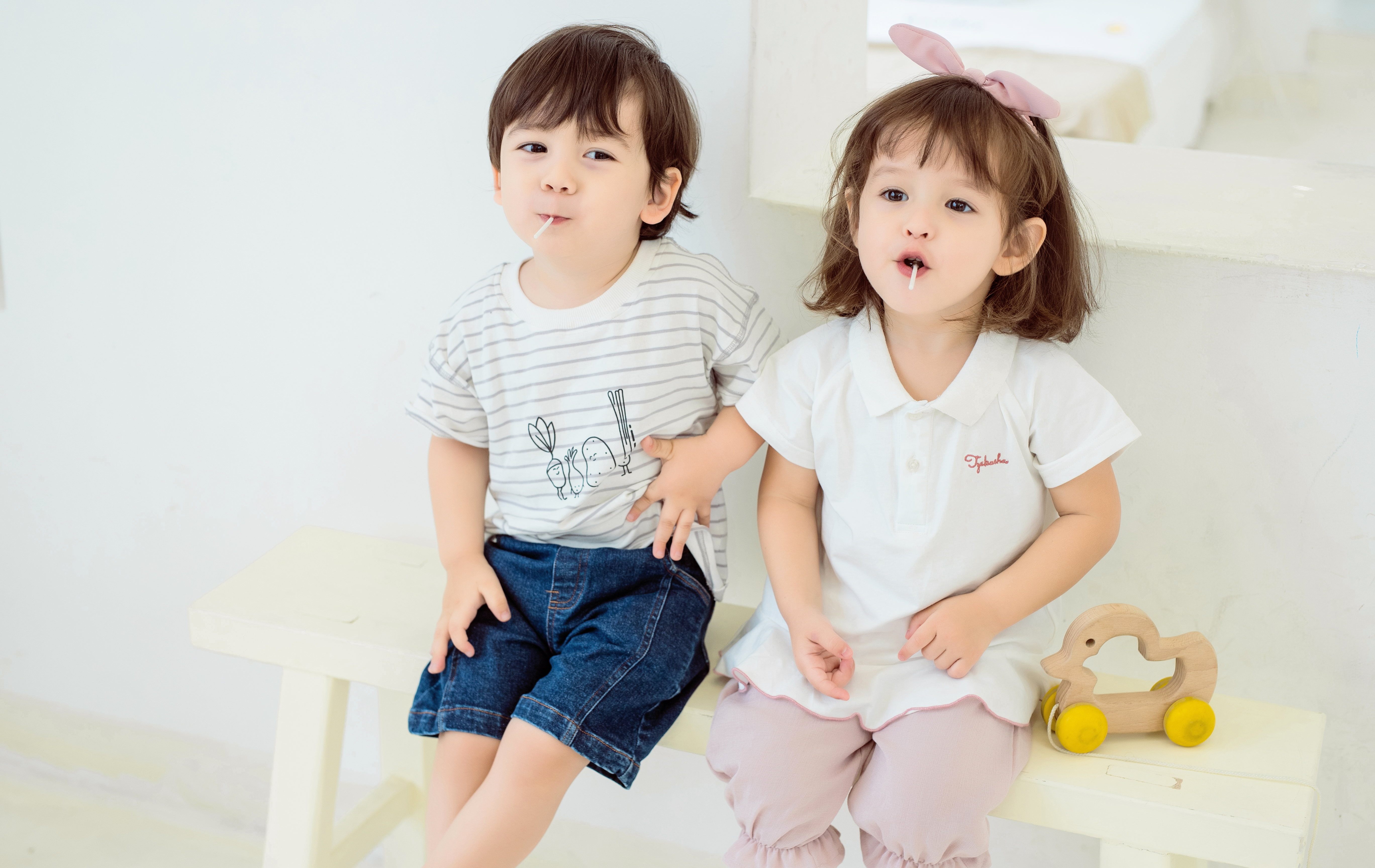 The world of children's fashion has evolved from cute onesies, jumpers, and overalls to more fashionable clothes that reflect the trends in the adult fashion scene. More and more brands are already providing niche clothing and stylish choices that can help make your kids look even cuter. Of course, your kids will always look adorable to you, but it's still important to pay attention to their style and comfort when you're out and about. So, here are five simple ways to do just that:
Opt for pieces that never go out of style
Because children grow up so fast, it's wise to get them stylish clothes that are durable and timeless. Pepa & Company founder Pepa Gonzales shared the top 10 clothes she believes every child should own, which includes key items like a classic hand-smocked dress for little girls and knitted sweaters for boys. A top with a Peter Pan collar, a knitted cardigan, and a liberty print top are timeless clothes you can invest in, too.
Don't be afraid to let them choose their own clothes
It's hard to trust kids to pick their own outfits, but you might just find that the clothing they do choose for themselves just works. Believe it or not, there are loads of little fashion bloggers on Instagram. They may not always get to choose their clothes in real life, but when they do get the chance, they make some excellent choices
— from fun stripes to princess dresses and super cool shoes.
Get inspiration from child celebrities and royal babies
When Princess Charlotte made her very first royal appearance, everyone was in awe. She looked so adorable wearing a pale pink dress, a pair of cute pink shoes, and a little hair accessory to bring the entire look together. It was quite simple, but she really looked the part. So take a page from the Duchess of Cambridge and always dress your children appropriately.
Toys that compliment their clothes
Nothing highlights your child's clothes, nor stops them from getting bored, better than a few nice toys. Even the royal children have their fair share of favourites, with Prince George absolutely loving his red handcrafted pull-along steam train. While there is nothing new about young boys loving toy trains, parents should take note of how the toy compliments his clothes, especially his favourite Mayoral blue cotton shorts and ribbed knee-high socks. It doesn't feel like it has been picked up off of the floor; instead it looks part of the outfit. This is something to think about when preparing your child's outfit.
Pay attention to the little details
As we said above, the finer details are quite crucial — whether it's in the way your child's clothes complement each other or how they work with the conditions around you. Don't forget to dress them warmly during cold days, but make sure they're not too warm that they sweat, as this can cause dehydration. Thin layers are always the best choice. Accessories can also make or break your child's look. Make sure you use hair ties and clips that won't annoy your little girl and choose hats and small bags for your boys. Lastly, you need to make sure you don't take your children's shoes for granted. We previously recommended baby Birkenstocks and Doc Martens, as well as dainty Mary Janes for little girls and a pair of Adidas sneakers for little boys. Just make sure you get them in the right size, because their feet are still growing and you want them to align properly.
Your stroller matters, too, especially if the weather is bad. Children can easily ruin their clothes if you don't have any means to transport them efficiently. The good news is that pushchairs are now a vital part of the overall look, as much as their clothes and toys. iCandy explains how modern tandem pushchairs are slim, which makes them much easier to use when in town or at the park. The last thing you want to be is that family taking up the whole pavement. Modern styles can also easily be compacted and stored in the car, making you look like a mum in control.