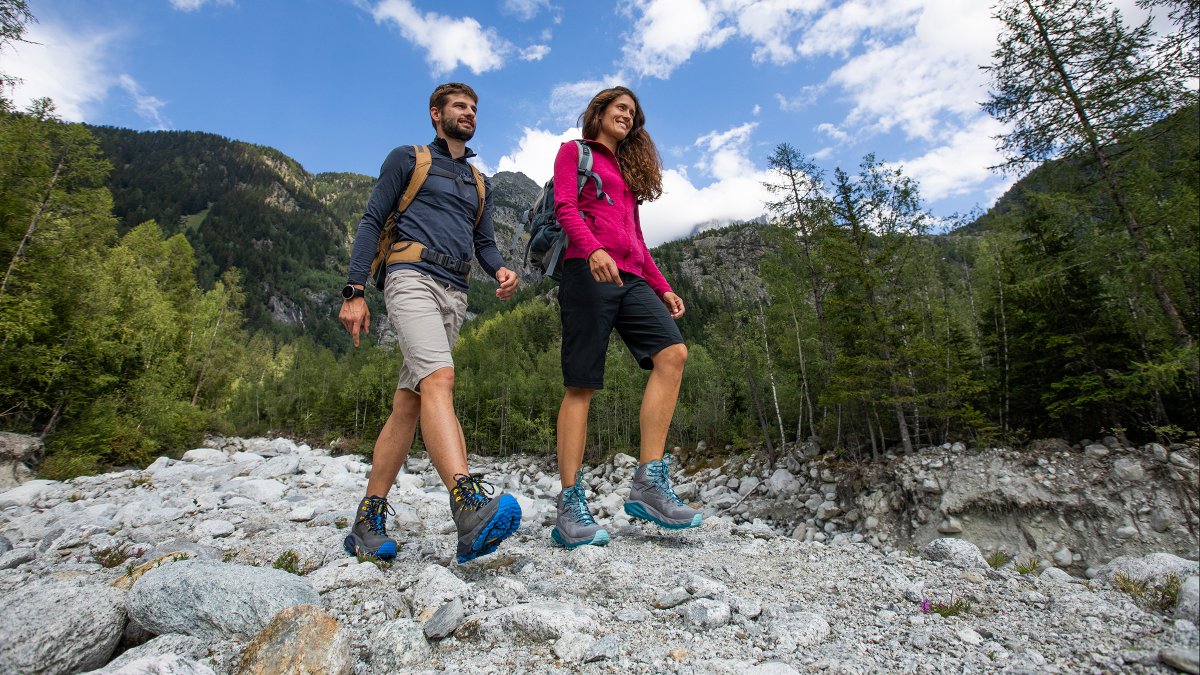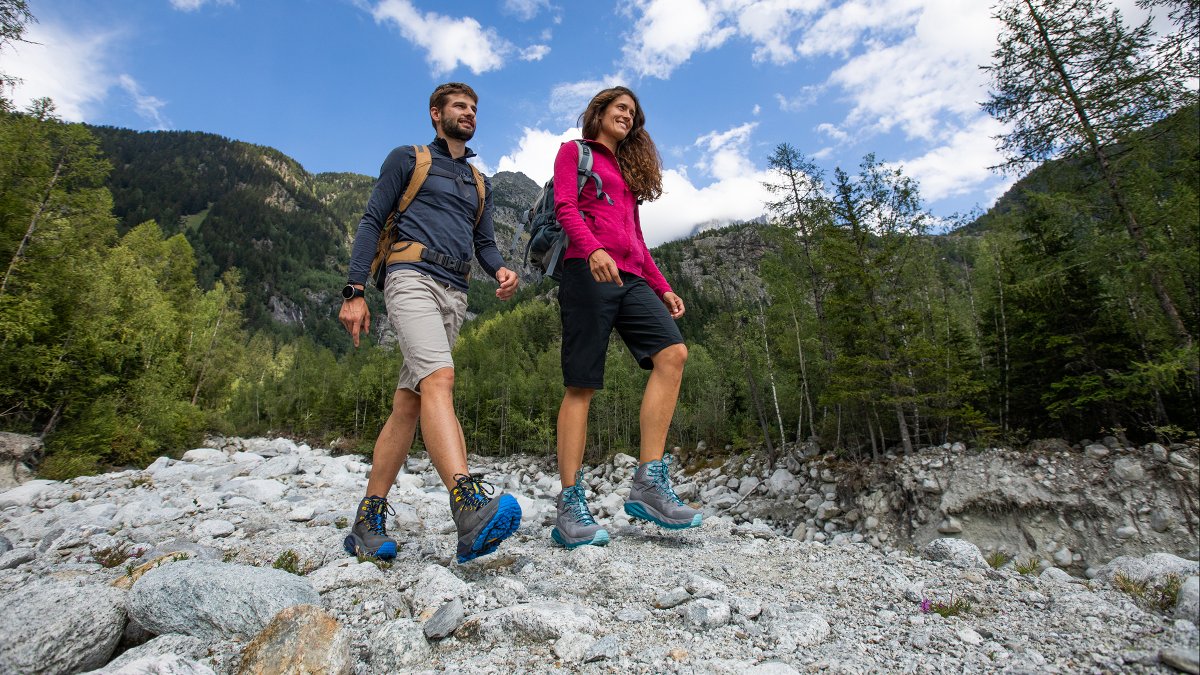 Hiking is one of America's favorite outdoor sports. People love to hike because it's affordable, can be done at your own pace, and is appropriate for people of all ages. Hiking also allows people to spend time in serene natural settings where they can see several types of plants, animals and birds in their natural habitats. The sport also provides a much needed break from the stressors of daily life, such as cellphones, computers, TV screens, traffic jams, loud noises, and large crowds.
Hiking is also very good exercise, and hiking itineraries can be adapted for just about any fitness level.
Whether you're an experienced hiker or new to the sport, there's no reason you can't look great on the trail and stay warm, dry and comfortable at the same time. Below are a few hiking clothing and fashion ideas you can use for your next day trip or hiking vacation.
Hiking Shoes or Boots
The type of hiking shoes or boots you will need for your next hiking trip will depend on the type of landscape you will be crossing as well as the weather forecast and time of year. You won't have to wear clunky, unattractive books, though. Hiking footwear these days comes in a surprising number of styles and colors for both men and women. There really is something for everyone.
If you will be hiking mostly on level trails free of rocks or ice, a good pair of trail shoes will work well. For more advanced hikes, especially trips where you will be carrying a large backpack, a durable pair of hiking boots will give you much more support.
Whatever hiking footwear you choose, it's a good idea to pick a shoe or boot that is waterproof, lightweight and easy to clean.
Dress in Layers, Even in the Summertime
Even if it's the middle of July and the weather is beautiful, the temperature on the top of a mountain can change from warm to cold very quickly. Rain or snowstorms can develop seemingly out of nowhere. Dressing in layers will help keep you warm, dry and comfortable no matter what the weather decides to do during your hike.
In cooler weather, or if you'll be hiking during the winter, a merino wool base layer for men or for women is a great idea. Merino wool products such as long underwear, long sleeve t-shirts, underwear and socks come in several colors and styles. Merino wool products wick away moisture and help keep you warm and dry even in very cold conditions. These products are also high quality, and if cared for properly can last for years.
Other good ideas for layering could include a flannel button down shirt, a light water resistant jacket (for spring and fall hiking), and a sweater or sweatshirt for cooler weather.
Hiking shorts or pants are also important. For winter hikes, choose pants that are lined with fleece or flannel. For warm weather hikes, shorts or pants that convert to shorts work well.
Jackets, Coats and Outerwear
The type of jacket or coat you choose to wear on a hiking trip can really make or break your experience, as well as impact your safety. It's important to choose outerwear that is appropriate for the season and for the location where you'll be hiking (even in the summer locations at higher elevations can be tens of degrees cooler than the temperature is at base level).
If you'll be taking your coat off and putting it back on a few times during your hike be sure to choose something that can be easily stored away in your backpack. Several warm down and down alternative coats are now available in a variety of colors and styles that are thin and lightweight enough to be packed away easily and won't weight you down.
Hats, Scarves and Other Accessories
Once you've decided what hiking shoes and outfit you're going to wear, you will need to think about some of the accessories you will need. Waterproof mittens or gloves, a wool or fleece hat or earmuffs, and a warm wool or fleece scarf are all essentials for winter hiking. Carrying an extra pair of wool socks in your pack is a good idea, too. All of these items are available in several fun colors and styles.
No matter what time of year you will be hiking, you'll also want to have a pair of sunglasses on hand. For summer hikes, a sun hat or hat with a visor is also a good idea.