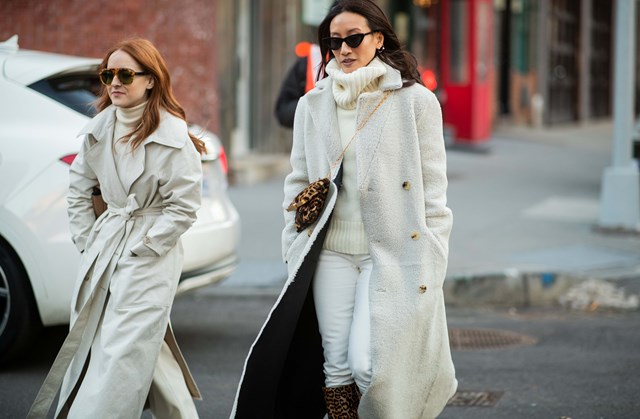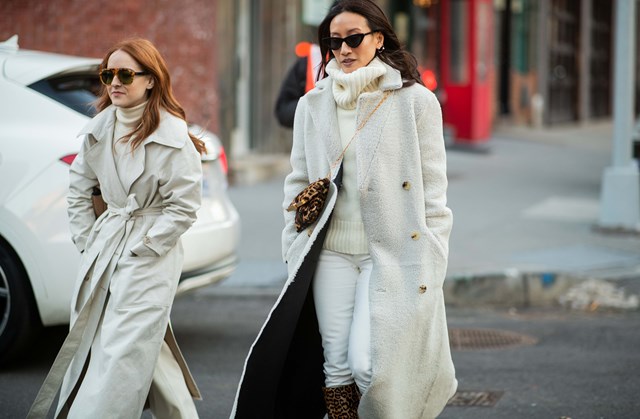 It's crazy to think that 2019 is already coming to its last quarter, but fashionistas everywhere are gearing up for one of the biggest times of year in terms of trends. Fall and winter styles are some of the most exciting because of their layers, colors, and versatility. So, what are some of the biggest fashion and style trends of this winter? And where can you easily find more affordable dupes?
1. Combat boots
Bring back your dark black under eyeliner, because the punk rock look is back — particularly with your shoes. Abby Sciuto (NCIS) would be proud as this trend heats up with more and more fans of doc martens emerge. Sitting at just around $140, a classic pair of Docs might be a bit out of budget for most trend-followers. If that's the case, no worries. Tons of stores, such as Target, are adding their version of the boot to their lineup for just around $30.
2. Small bags
The worst nightmare for boyfriends and husbands alike, women are starting to carry smaller bags (AKA they can no longer hold things for their significant others). In fact, it looks like these new, trending purses could only fit a few credit cards at most. Starting with Simon Porte Jacquemus, we're guessing that the miniature bag style won't last for long. However, if you want to grab one while it's still in-style, be sure not to spend too much. You can find a great dupe from Pretty Little Things for less than $30. 
3. Gold 
As with many other '90s trends, gold is coming back into style. From clothing to accessories, we saw gold cover this New York Fashion Week's runways. And what's a better time to add this gorgeous neutral to your wardrobe than fall? 
If you're really trying to stand out and make a statement, go for a larger piece of clothing, such as a trenchcoat for your gold statement piece. If you're more subtle in your trends, try pulling a gold statement necklace. Although yellow gold is the main attraction, rose gold (particularly in engagement rings) has also made its mark this year. 
4. Satin
Satin is back and Carrie Bradshaw would be ecstatic. Most famous in the late '90s as a slip dress, satin is taking on many forms this time around. If you have a pretty penny to spend, opt for a Nanushka satin wrap dress, retailing at $665. If Zara and Top Shop are more your style, you can easily find a cropped top, pant duo for under $100. 
5. Camel Coats
Have trench coats really ever gone out of style? Kind of like a basic white t-shirt, the trench has been consistent, yet it has gone through many different phases. This year, the go-to coat is long and camel-colored. Grab one from Matches Fashion for a mere $4,650 or save your bank account some heart ache and head to Gap for something much more affordable. 
Trends will come and go, so finding reasonably priced "trending" items can be the best way to stay in style without breaking the bank.