Last Updated on 17th December 2019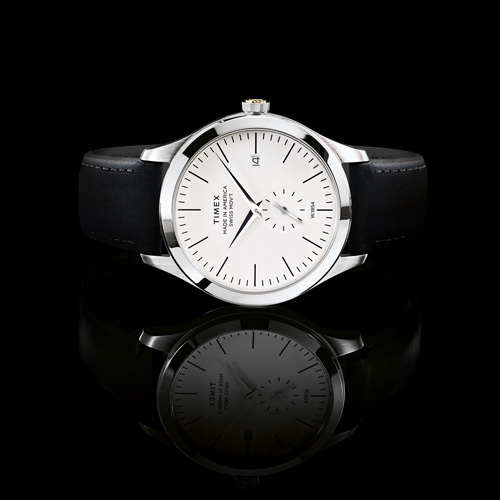 Your life is fast-paced and it's not easy for everyone to catch up, barring your watch of course. You have great vibes that attract attention instantly. People can't help but notice you when you walk into a room. Your strong aura is reflected in your choice for a bold watch, characterized by its perfectly polished leather strap, finished surface lines, and a contrasting dial. Just like yourself, your watch excels at multiple things – the trademark 'W.1854' mark, quick mechanical quartz movements, and a well-polished easy to tie leather strap. Such a timepiece is best suited for a man who is daring, masculine and never sorry to be himself.
Timekeeping might be a habit for many but there are a few who revere it as an art. And guess what! Those selected few who see it as an art have got a new companion, recently introduced in the market—American Documents by Timex! 
When it comes to timekeeping, the important thing to remember is the message you want to convey via your wrist. As long as you're wearing a wristwatch, you are giving away big hints about your personality, without actually uttering a word. Trust us, every tick on the watch counts, every millisecond matters if you are a watch aficionado. You might as well make sure these hints are true to who you are by choosing a watch best suited to your character.
A timekeeper performs the role of a companion in many people's life. Since we have already talked about American documents, we would now like to take you a little back in time; perhaps in the year 1854, when it all started. When Timex was a mass-clock producing company established in Connecticut; all clocks produced with utmost precision and accuracy. 
Honestly, this is what you exactly feel when you don an American documents on your wrist— owning something which holds a long legacy of almost one and a half-century. 
When you first hold on to American documents, the very first thing you notice is its well-polished case—in possibly all right ways! It is pretty evident by the very look that the timekeeper is polished by hand without any possible compromises. There is a high chance that these mechanically driven watches can give smartwatch watch prices in India a tough run!  
Don't be appalled if we look too smitten by American Document's vintage design (Market of watches in India is soon going to have an upsurge with this!) Just like an old-fashioned whiskey-based cocktail, this watch brims with yesteryear nostalgia because it is crafted by a well-curated team of designers from Milan, Italy.
When you gaze through its fine surface line, you easily recognize a timeless classic that is bound to sail through the ravages of time and impress the generations of important men. Yet another note-worthy attention point is the newly introduced ring holder movement that allows secure fitting with proper alignment. For a timepiece enthusiast, these small additions definitely matter. The designs are kept clean with white or ivory as the dial base, attached with a polished strap in shades of wine, brown, and black usually. 
Just like the wine you drink or the car you drive, the kind of timepiece you wear is a window to your personality. This is how the world forms its first impression about you. One can choose to make his buying decision based on color, specifications, unique features, functionality and the list goes on. However, what many don't realize is that this decision also says a lot about who you are. Just one look at your watch and a room full of people can tell what your world is made of. 
If you are a true timepiece lover, a unique choice is legibly expected from you and American Documents definitely fits the bill.