Last Updated on 10th April 2020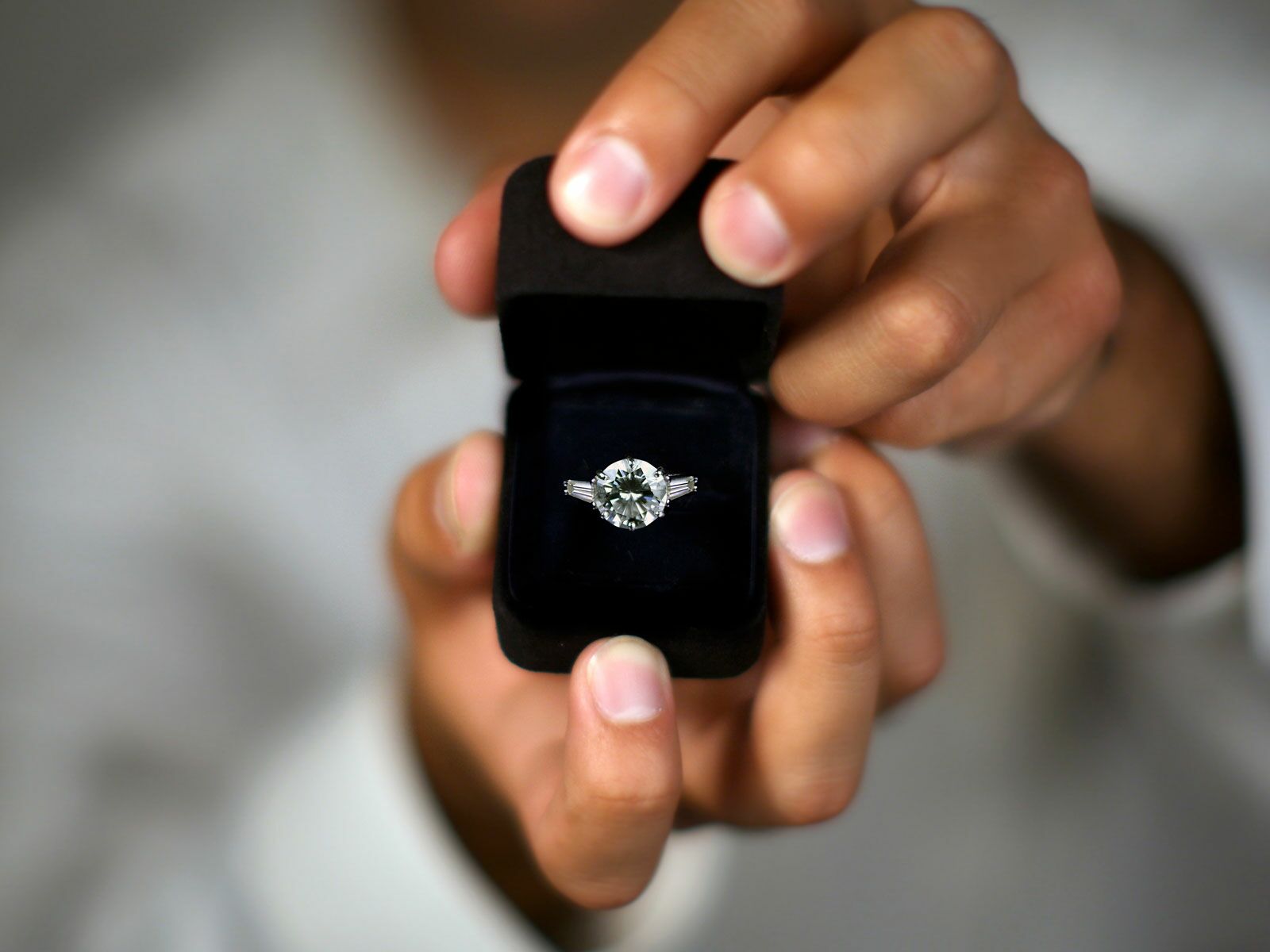 So you've decided to pop the question to the love of your life. It will be one of the most important questions you will ever ask and if you're one for tradition, you'll likely want to pick out the perfect ring to present them with. 
If you're ready to find that special piece of jewelry, we have some tips on how you can budget for it. 
1. Make a timeline 
If you have a special date picked out, it's a good idea to buy the ring at least a month before to give you the longest amount of time possible to save – if you can buy it sooner, that's always a good option to ensure it's available and in the right size. 
If the ring you're looking at costs around $7,000 ($7,750 is the average amount spent on an engagement ring in the US) and you give yourself a year to save, you know you'll need to put away just under $583 a month. Plan ahead and give yourself time to save up. 
2. Research, research, research
Once you have the budget sorted, you can then start shopping around for the perfect ring. There are so many options now when it comes to the choice of jewel; would your future-wife like diamonds, pearls, emeralds or something different like unique morganite? Some cost less than others, so depending on your budget, a diamond alternative may be the perfect option.
3. Where you can save
There are some really great ways to get a gorgeous ring for less. Opt for a lower-carat diamond (unless you're an expert with a magnifying glass in hand, diamonds will look the same to an untrained eye) and look at getting a solitaire diamond rather than a ring with lots of smaller stones within the design. 
4. Don't follow the rules
The minimum amount you should spend on an engagement ring has long divided people around the world. You've likely heard that there's a 'recommended' minimum amount you should spend – some will say three months' salary. However, this message stems from an advert created in the 1970s – when the cost of living was lower, the bride-to-be's family contributed (and sometimes paid the whole bill) and when the only people who knew about the up-coming proposal was the groom-to-be and the bride's father.
Times have changed and now a wedding isn't the only financial commitment that couples face, with many people looking to buy a house first instead. Rather than thinking about a minimum, think about the maximum.
5. Think long-term
That leads us nicely onto our final point. Once the engagement is done, you will have other big things follow, the wedding, honeymoon, possibly a house and other purchases to make. Choosing a ring that still allows you to have a safety net will ensure you're ready for your new life together as a married couple. 
Planning a proposal – and finding that special ring to pop the question with – can feel a little stressful, but if you have a clear plan and goal in mind, it will all be worth it when the big day arrives. Enjoy the journey!