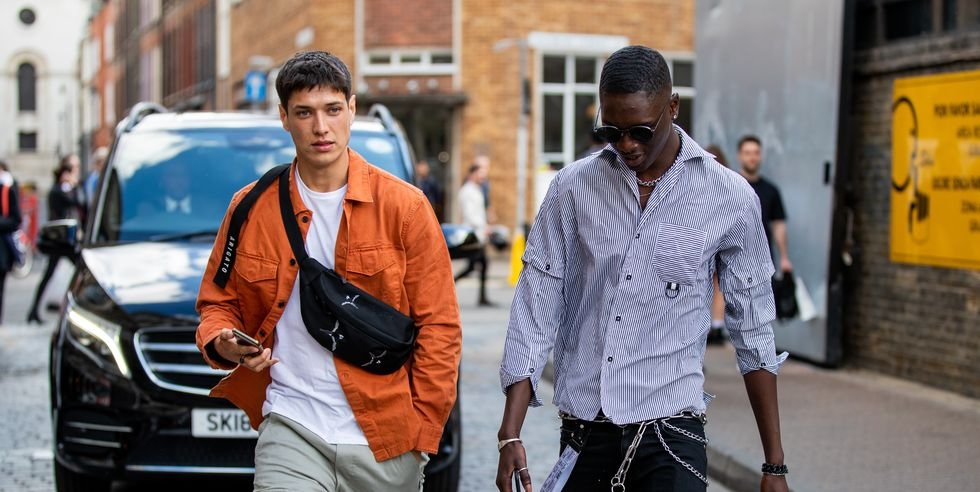 Fashionable men are always looking for a brand that represents their personality. Whether they like a laid back style or prefer vibrant, bold clothes, they want your outfit to show that.
Italian fashion houses have mastered this art.
The 'Made in Italy' tag wields so much power in the fashion world. Not only is Italian fashion associated with quality, but it's also cultured and classy. 
Designers are constantly trying to push the envelope with each new collection. With the rise of more fashion brands, vintage brands such as Versace are working very hard to stay at the top and solidify their status as conglomerates.  
If you are looking for men's outfits, here are a few top Italian fashion houses in menswear you may want to consider.
Gucci
Gucci ranks among the top 3 fashion brands in the brand. Well known for its prowess in high-end fashion, Gucci caters to different tastes for men. Whether it is the classic horse-bit loafer or more expressionist outfits, the brand has something for everyone.
The ready to wear collection has a wide selection of suits, denim, activewear, and shirts, among many others. What makes Gucci stand out is that it pays attention to the tiniest details such as buttons and lining. 
Versace
Italy has no shortage of top fashion houses for men, and Versace ranks among the leading brands. Versace has a broad selection of menswear from suits, jackets, jeans, t-shirts, and shoes. The Versace men's line has elaborate and stylish designs that speak to a myriad of men.
 In the 2019 collection, Versace seemed to change tactics in their approach to design. Instead of going with the traditional beautiful man, the collection focused on imperfections and realness. The design approach saw the collection cater to a broader spectrum of men who are traditionally left out as designers cater to a certain stereotype of men.
Fendi
In 1925, Adele and Edoardo Fendi founded the luxurious fashion house. Although the fashion brand started with leather and fur goods in 1975, it started making menswear, among other lines. Fendi is perfect for stylish men because of the unique textures and tactile materials that it uses in its attire.
Giorgio Armani
Giorgio Armani, like several Italian fashion houses, designs and manufactures ready-to-wear outfits. Additionally, it also designs haute couture, watches, accessories, leather goods, eyewear, and shoes.
Armani tends to its male audience with elegant clothes and accessories styled for the modern, confident man.  
In particular, Armani is best known for double-breasted suits. The suits are impeccably tailored and have subtle touches like patched pockets designed to draw attention from everyone around.
Moschino
Founded in 1983 by Franco Moschino, this Italian brand focuses on luxury fashion. The brand makes shoes, fragrances, and leather accessories for both men and women.
These Top 5 Italian Fashion Houses Are the Real Deal
Choosing an outfit for an occasion can be a daunting task, and if you always dress sharply, then you need a fashion house that understands these needs. Any of these top Italian fashion houses will give you variety and exquisite choices in men's wear.   
[Image]