It is understandable for most people to want to give everything they have to purchase an engagement ring. Unfortunately, not everyone has the budget for a luxurious ring — as a brilliant cut with a certain number of carats can get extremely expensive. The engagement ring will quite likely be one of the most expensive pieces of jewelry most people ever purchase.
That said, just because you are having a hard time fitting luxury in a budget does not mean that there is no way of getting the job done. Understanding how best to purchase a ring despite budget constraints is all about developing an understanding of the ring and its design. Here are just a few tips to ensure that you make the right purchase.
Make sure to look at various stores for examples
If you do not have enough experience regarding engagement rings and want to make the best possible choice for your partner, the best thing to do would be to visit not only brick and mortar jewelers, but online stores as well. The advantage of the former is that you can see the various pieces they have for sale, and ask about how to potentially lower the price tag yet still keep the ring's brilliance.
When it comes to the latter, examples such as this website are perfect for those who need to strike a balance between quality and price without sacrificing one or the other.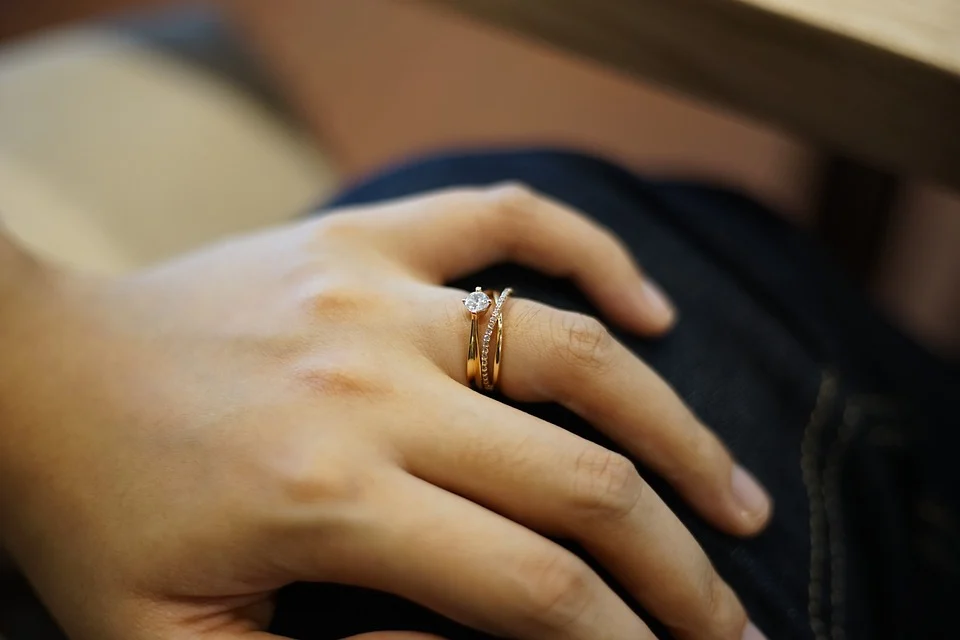 A ring's colour and overall design could be used to your advantage
For example, when choosing the center stone, coloured diamonds are often not as expensive as the colorless variety. It's even better if your partner loves a specific color, as you can look into various center stones with such a color. Keep in mind, however, that not all colored diamonds are less expensive. Some could end up being far more expensive based on the brilliance and intensity of the color.
It also pays to have an understanding of your significant other's favorite pieces of jewelry. It can tell you all about what they like, and what type of design they might enjoy.
Building the design around the brilliance of the cut
If there is one aspect about an engagement ring that would be best left as high a quality as possible, it would be the cut of the diamond. For example, a high carat, low cut diamond might be larger and heavier than most, yet it does not sparkle as a low carat, brilliantly cut diamond. The design of the metal band can also be used to showcase the cut of the diamond, which means even a small stone can be made beautiful.
It can be quite frustrating to want to give your love everything you possibly have for the ring, but it is entirely understandable not to have enough of a budget to accommodate the upper echelons. Fortunately, the tips above can help you keep the quality while reducing the price tag.