Last Updated on 23rd June 2021
Rolex watches have been adorned by the wrists of some of the world's most influential people, from presidents and prime ministers to rappers and professional athletes. Rolex watches for men and women denote power, wealth, prestige, and panache. Rolex watches on sale today come in a wide array of styles and materials.
First time buyers looking at Rolex watches can easily get lost in the brand's hype and disoriented by the many different models and faces of Rolex watches. Below we go over the company's origin, give a brief overview of the Rolex models and some pointers for where, and how to buy your watch.
The Rolex company was pioneered by Hans Wilsdorf and Alfred Davis, Wilsdorf notably crafted the first waterproof watch at the dawn of the 20th century. The company was founded in London but moved to Geneva after the UK was both structurally and economically decimated post-World War II. Rolex watches are made in Switzerland to this day.
Rolex watches today come in many different styles; each uniquely design with functions to outperform every other watch in the field. Rolex breaks their series up by two distinctions, classic watches, and professional watches. Below is a list of all the watch series with a few interesting points about the most prestigious watches in the world.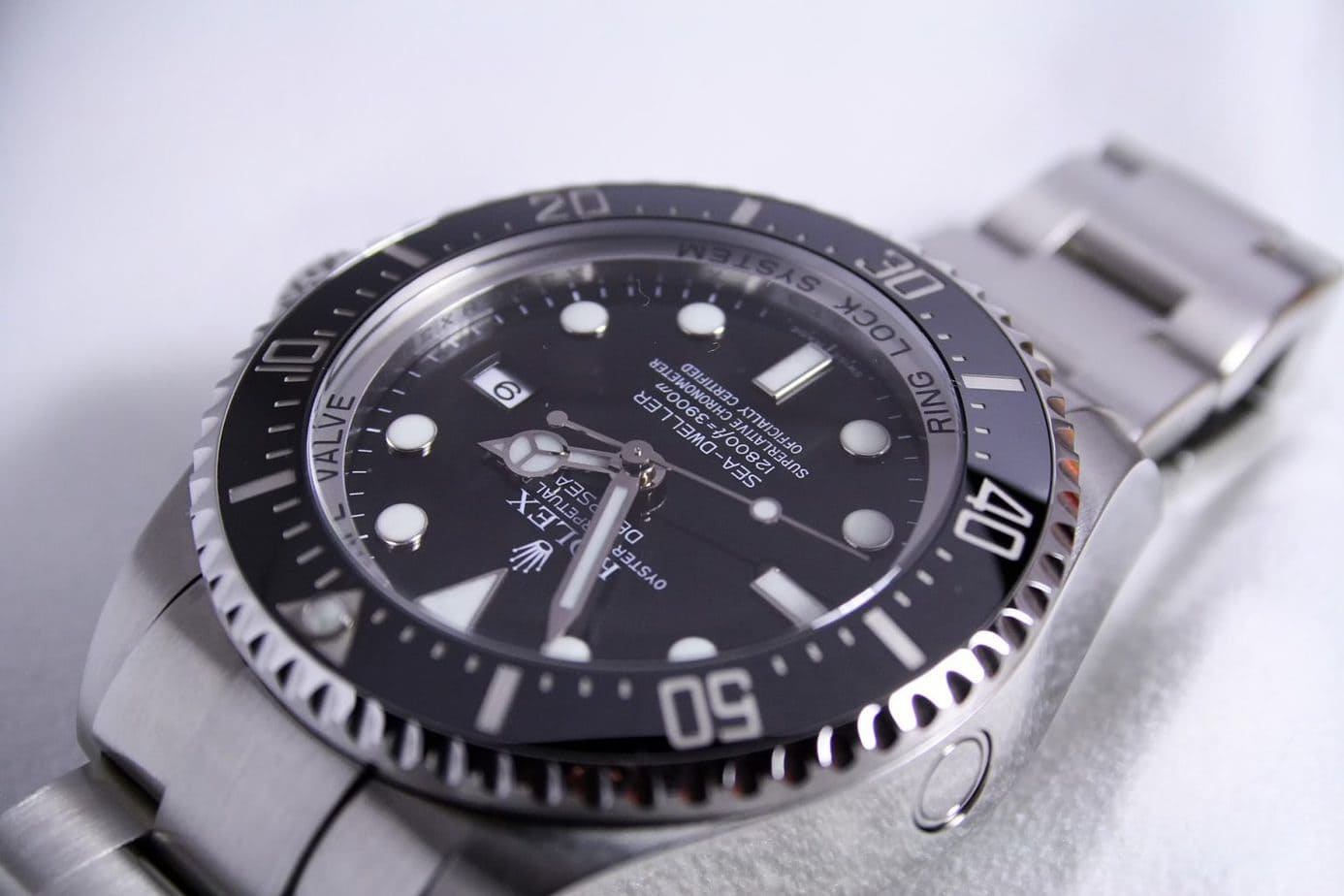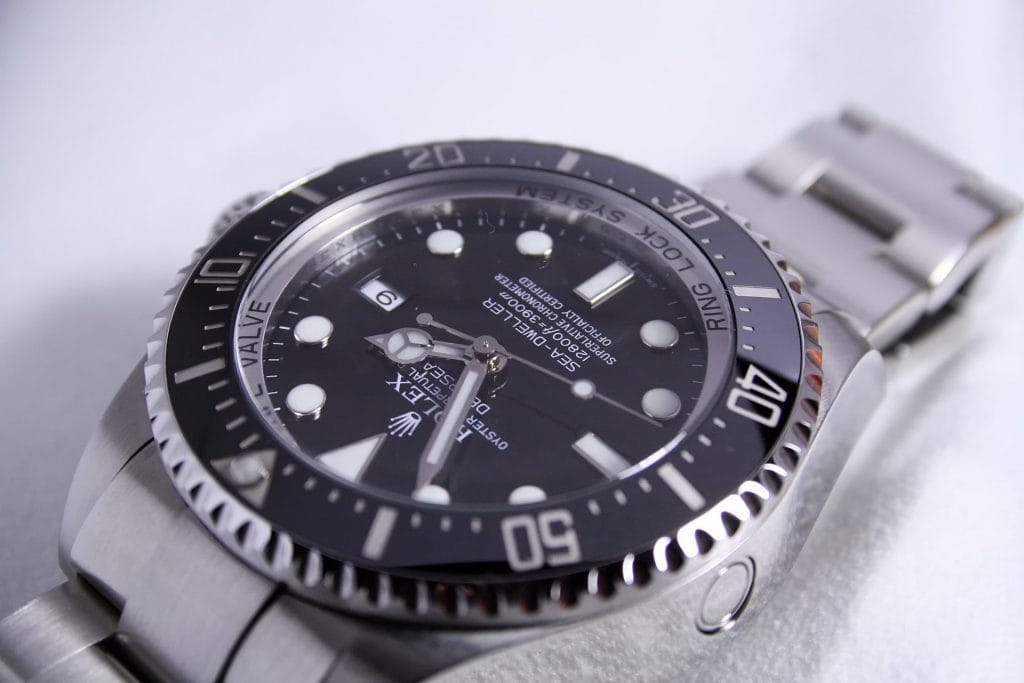 Classic watches:
Datejust – Rolex Datejust is one the company's most iconic timepieces. First released in 1945, Datejust was a composite of all of Rolex's major technological breakthroughs. The innovation of the watch was embodied by its clear date display on the dial. Rolex Datejust was famously photographed on the wrist of Dwight D. Eisenhower as he posed for the cover of Life Magazine in 1952.
Oyster Perpetual – Rolex Oyster Perpetual is both the special waterproof casing that adorns watches across series lines and a series on its own. The name a throwback to Wilsdorf's very first model that started it all, which was called the Oyster.
Sky-Dweller – The Rolex Sky-Dweller was made for those of you who have reached platinum with your frequent-flyer miles. The Sky-Dweller comes with a 42mm face, adorned by Rolex's Oysterflex elastomer bracelet, uniquely distinguishing it from the rest of Rolex's lines. The watch is also unique in that the dial can simultaneously display two different time-zones, and the date display automatically distinguishes between 30- and 31-day months.
Day-Date – Rolex Day-Date was yet another ground-breaking achievement in wearable technology upon its release in 1956. The Day-Date has been colloquially referred to as "Rolex Presidential" for many years as the watch itself was popularized by multiple presidents including Lyndon B Johnson, and more recently Donald Trump.
Lady Datejust – The Lady Datejust is one of the most popular Rolex watches for ladies. At 28mm, the face of the watch is smaller than most of the other models, which typically run between 36mm and 41mm. Most notably, Hilary Clinton regularly shows off her Rolex Lady Datejust.
Pearlmaster – Diamond face, diamond bezel, diamond bracelet, this is the ultimate iced-out Rolex. As Rolex simply says, "this watch represents the height of exquisiteness with 18K gold and diamonds. Available in 34mm or 39mm.
Cellini – In homage to Italian renaissance artist, Benventu Cellini, these Rolex watches with leather bands waft an air of maturity mixed with sandalwood. The Cellini series has three various customizable models, the Cellini Time (classy), Cellini Date (elegant), and the Cellini Moonphase (whimsical), the last of which actually tracks the phases of the moon on its dial.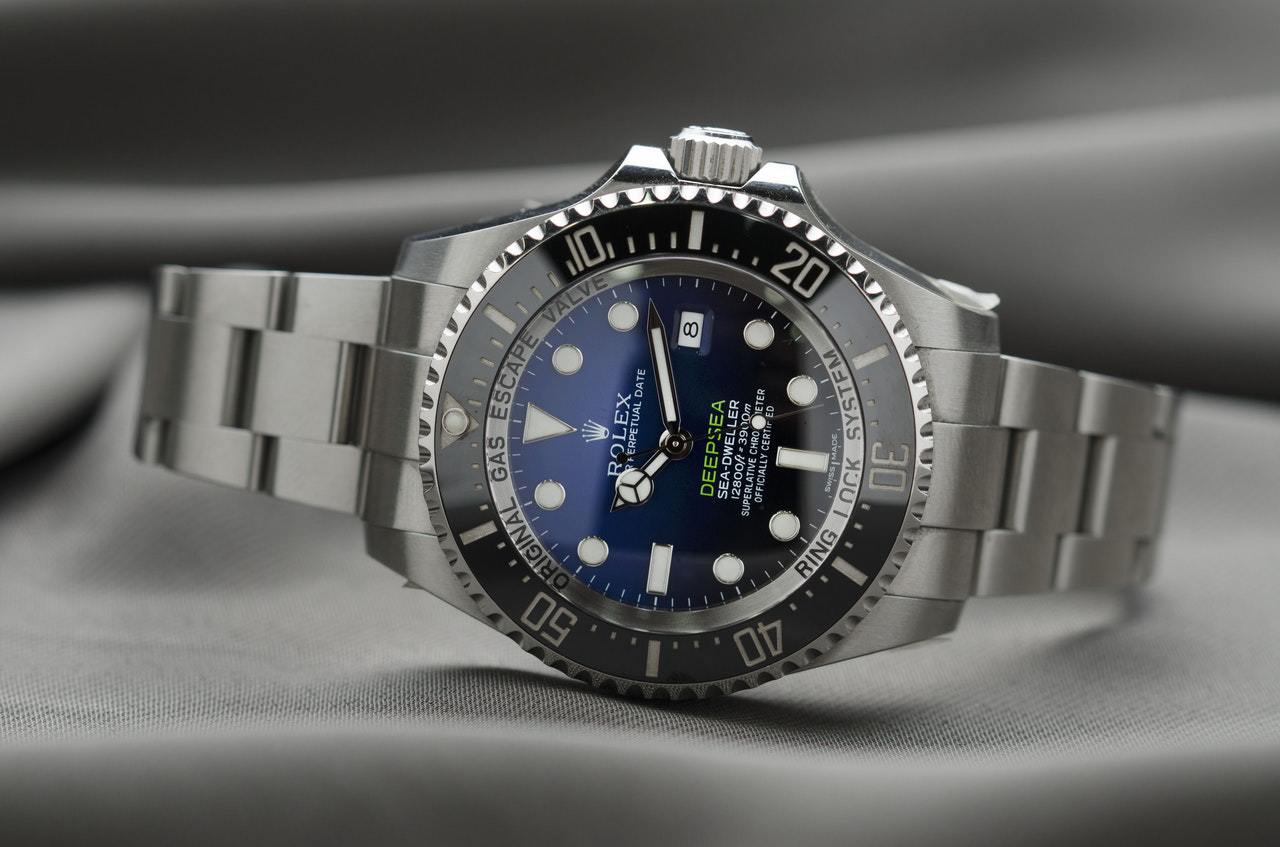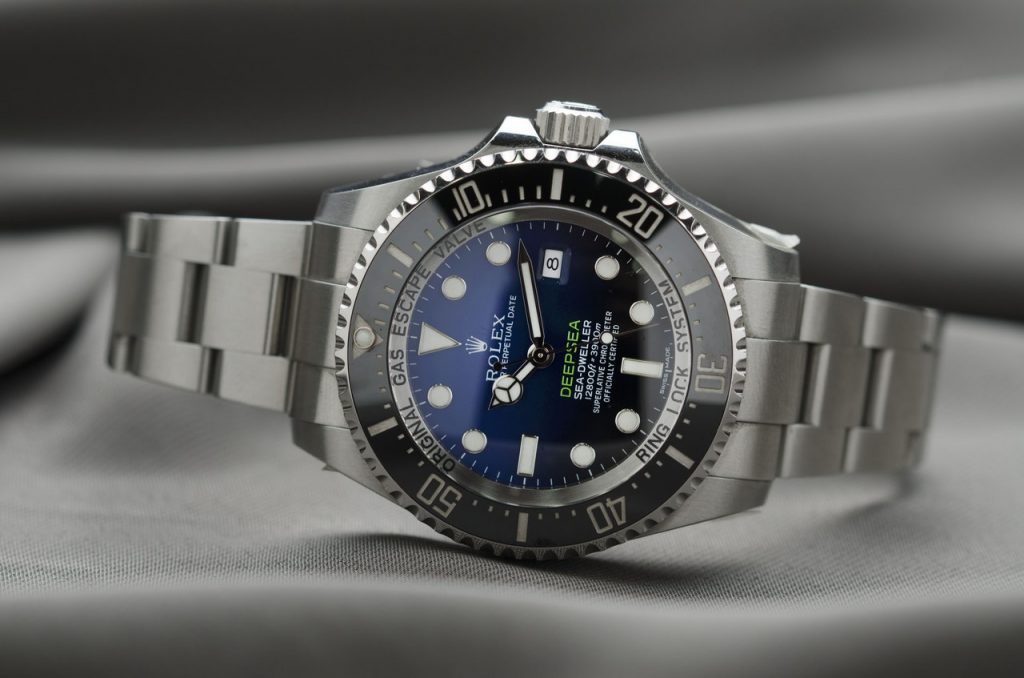 Professional Watches:
Explorer – The Rolex Explorer (36mm) and The Rolex Explorer II (42mm) are bold, striking, and tough timepieces. These watches were made by and for explorers. They're resistant to the most extreme weather.
Submariner – Rolex Submariner pays homage to the company's long, historied, relationship with the diving world. It's larger than average face size and reflective dial are meant to be easy to read while cruising the reef.
Cosmograph Daytona – Rolex watches Daytona series was engineered to accommodate professional race car drivers. The dial has three counters and is encompassed by a tachymetric scale, allowing drivers to measure time in seconds, minutes, and hours with ease.
Sea-Dweller – Rolex boasts that this is "the watch that conquered the deep." The Rolex Sea-Dweller 43mm was first launched in 1967 and can withstand depths of up to 4,000 feet or 1,220 metres. The Rolex Deepsea 44mm, released in 2008, is waterproof even further, up to 12,800 feet or 3,900 metres.
GMT Master II – This watch's predecessor was born in 1955 to help jet-setting professionals keep their wits about while playing jump-rope with time zones.
Yacht-Master – Rolex Yacht-Master has been deemed, "the watch of the open seas," as the company says that this series "embodies the spirits of the sailor." The Yacht-Master has a countdown feature that can be programmed for up to 10 minutes in to help time official racing start procedures.
Milgauss – The Rolex Oyster Perpetual Milgauss is a technological marvel. The watch is anti-magnetic up to 1,000 gauss (Mille is French for 1000). This unique design comes in Oystersteel with dial in either intense black or z-blue.
Air-King – The Rolex Air-King is built to pay tribute to, as well as build upon, Rolex's historied relationship with aviators. With a 40mm face encased in Oystersteel, and signature black dial, this gallant timepiece comes in one, and only one, style.
How much do Rolex watches cost?
Rolex watches prices range from $6,000 on the low end to nearly $100,000 in the top tier models. Rolex watches cost is dependent on the features the customer chooses. For example, Rolex watches with leather bands are going to be less expensive than, say Rolex watches with diamonds. The cost of new Rolex watches is also dependent on the precious materials used to make the casing. Stainless steel is on the bottom of the hierarchy, then pricewise from least expensive to most expensive Rolex watches: gold Rolex watches, white or rose gold Rolex watches, and platinum Rolex watches.
You may find good deals online if you search for Rolex for sale. It's always advised to find a reputable online retailer by checking their reviews.