Hey, girl! Have you been hard on yourself lately?
If you've been experiencing low self-esteem, it's totally normal to have negative thoughts and feel down. Especially because women are constantly told that they don't meet societal beauty standards and are served with advertisements and narratives around how they need to change their bodies or look a certain way.
Whether it's the endless scrolling on social media or you find yourself comparing your body to those of celebrities you see on TV or in movies, there are opportunities to hate the skin we are in around every corner. And that's why we think it is so important to have dedicated methods and practices that help you center yourself and recharge your self-esteem — from embracing trendy full-figured fashion to giving yourself a pep talk daily. And, trust us, it's possible.
So, before you tear yourself down or start to wish you were different, take a pause and try some of these self-love techniques that will boost your confidence and give you a new appreciation for your body. 
How to Love and Appreciate the Skin You're In
Here are some methods that can either provide a quick confidence boost or a better self-image over time. Find what works best for you and start noticing the magic that these techniques will build into your life and body image.
Play Dress Up
When was the last time that you styled cute plus size clothes to create an outfit that you felt super confident in or took a style risk that made you feel radiant and beautiful? A great outfit can lead to positive self-esteem. Just think about how good you feel when you wear a new piece of clothing or your favorite outfit. If you find yourself feeling blah, putting on one of your favorite flattering plus-size dresses could instantly give you the edge you need.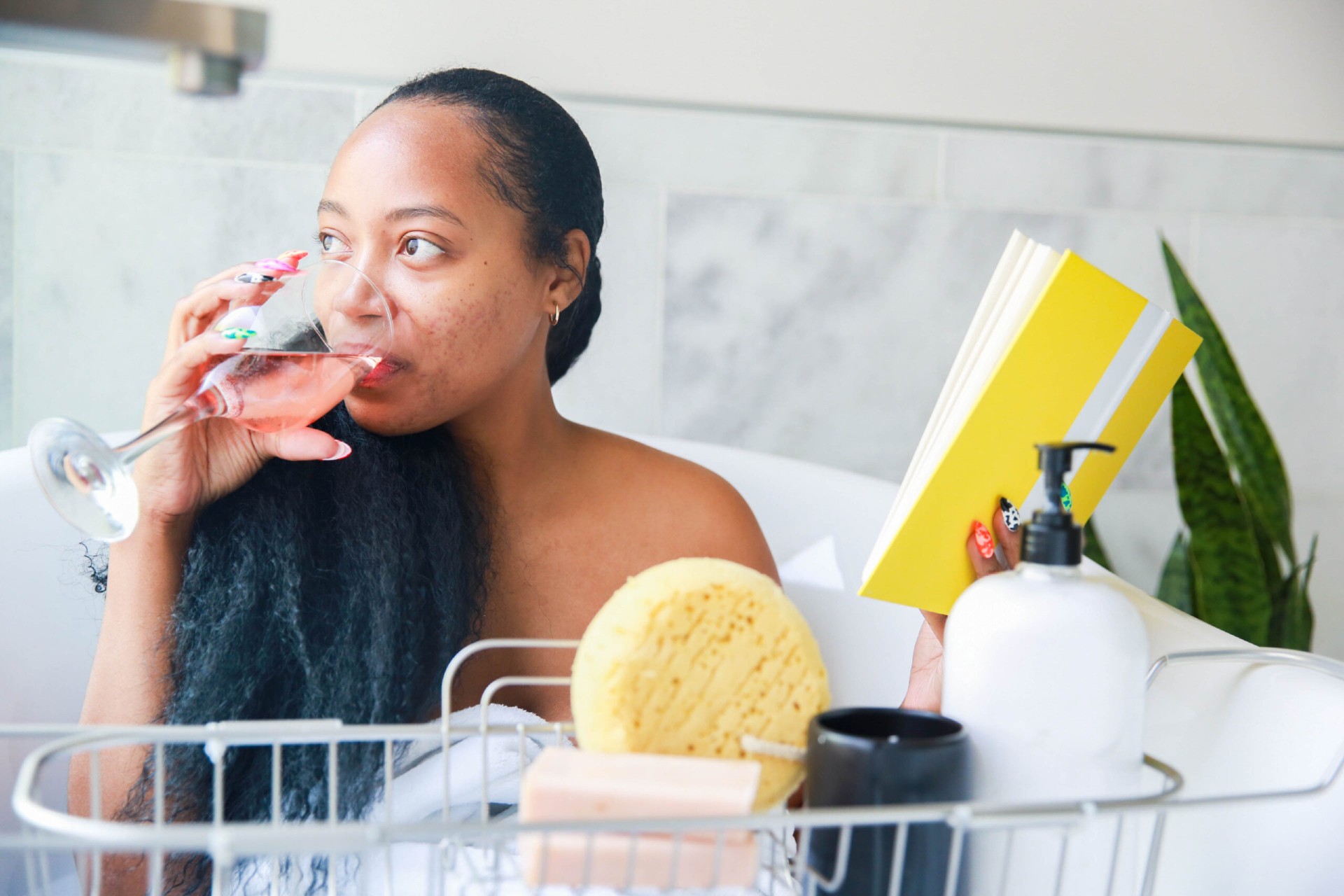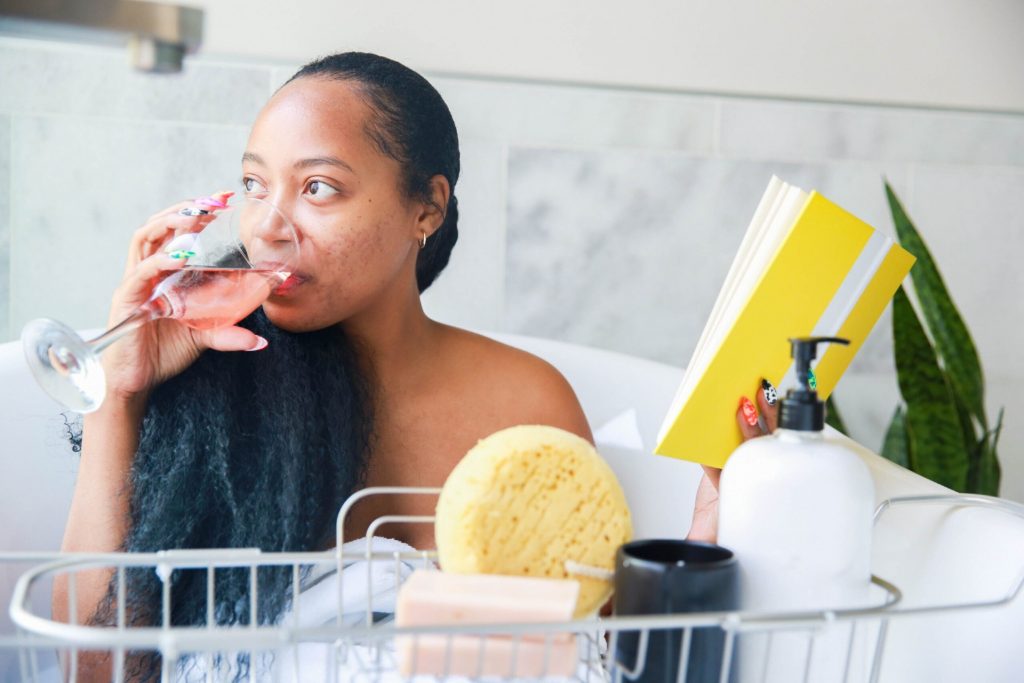 Re-Write Your Inner Dialogue with Positive Affirmations
Do you beat yourself up verbally? When you look in the mirror are you bashing yourself or giving yourself a compliment? If negative self-talk happens frequently for you, you should try weaving positive affirmations into your day. Positive affirmations reframe negative thoughts into positive mantras that empower you and make you feel radiant. Your positive affirmations could be about anything.
For example, if you're feeling insecure in your body, create an affirmation that says "I love my body. It is beautiful and worthy as it is." You can also add in other positive affirmations that give you a refreshing outlook on life and make you feel excited for the day ahead. We highly recommend reciting these affirmations every single day, which is what makes them effective. When you say something out loud often, your brain starts to believe it.
Have a Mini Dance Party
If you're feeling like you are always in your head or being overly critical of yourself, a good way to be present and enjoy your body is to have a quick dance party. Turn on your favorite songs and dance your heart out. It will feel good to spontaneously move and, before you know it, your worries and insecurities will be long gone.
Make a Gratitude List
What's the opposite of negativity? Gratitude. When we are being hard on ourselves and our bodies, it's usually because we are comparing our bodies and thinking about the ways we would change it. But what if instead of thinking about what our bodies aren't, we start being grateful for what they are? You can make your very own gratitude list by thinking about the things you are thankful for. Is it your health? Your hair? Your smile? Your ability to do left splits? It could be anything. As you get in the routine of identifying what you're grateful for, your list will grow, and you will start to appreciate the skin you're in much more.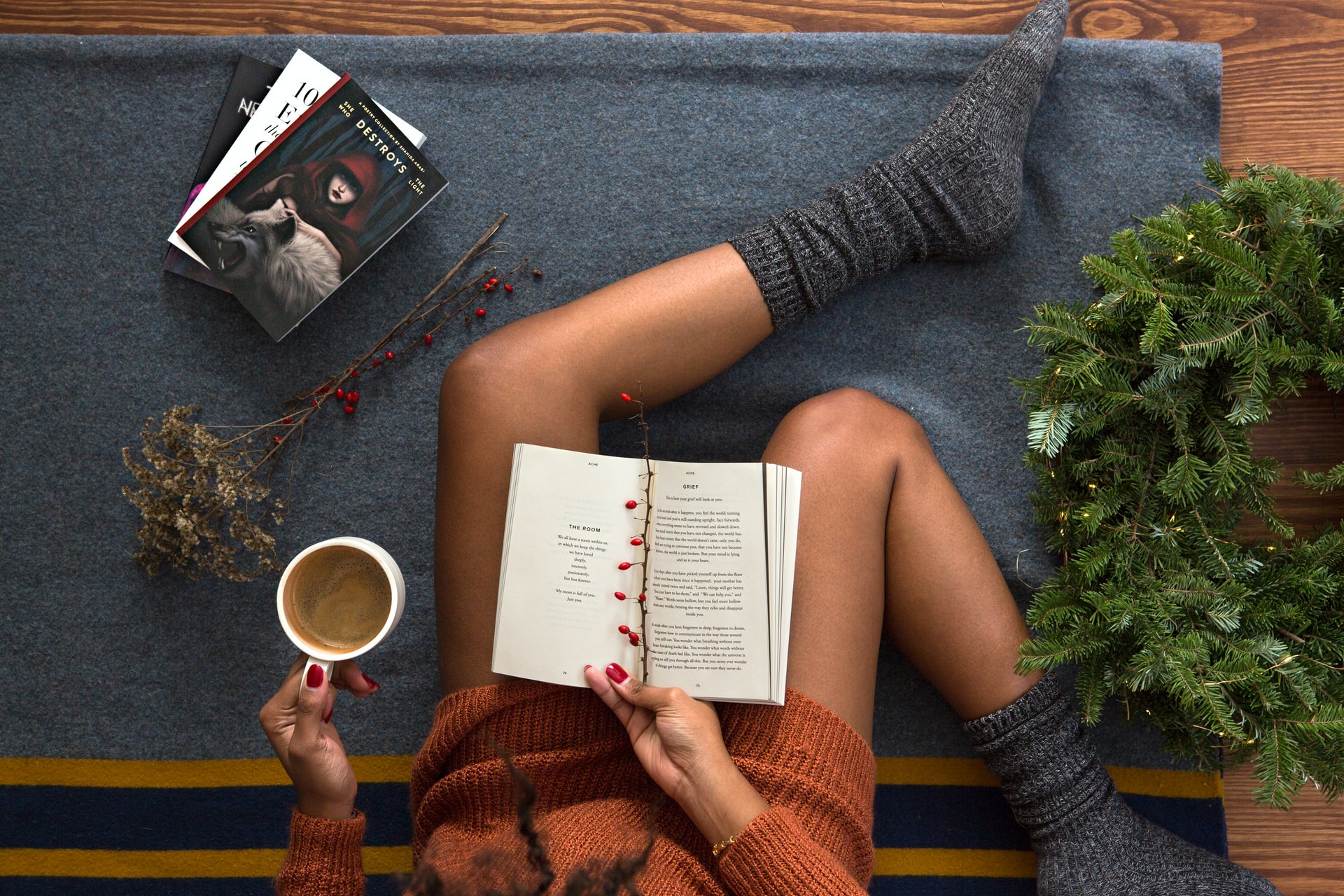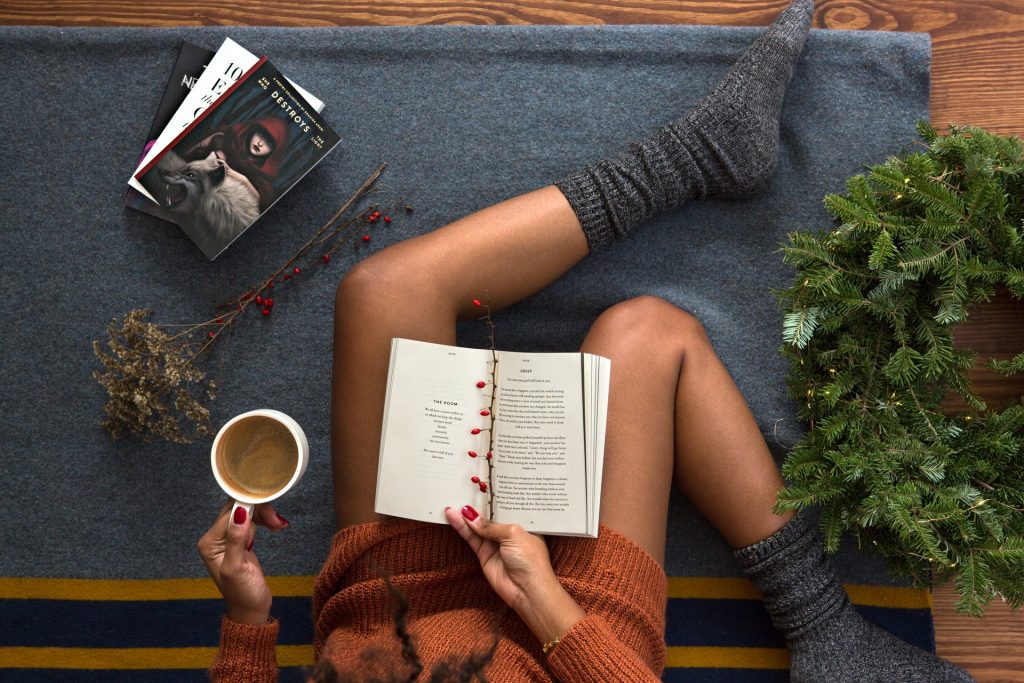 Fill Your World with Body Positivity
Today, the body positivity movement is everywhere, which is great! But to get the most out of following the movement and learning more about it, it's important for you to identify people in the movement that look like you and represent you. Follow these people on social media or befriend them. Being exposed to body positive messaging through someone who has your same body type or who holds your same values will allow you to adopt the movement's mission of accepting and loving yourself as you are.
Limit the Things that Make You Feel Bad
This pointer seems like a no-brainer, right? Wrong. Even if something like spending hours scrolling on Instagram looking at perfectly Photoshopped bodies brings us extreme discomfort, we still do it. Why? Unfortunately, science shows that we can't resist bad habits. And, so, while it seems like it may be easy to remove all the things that may be triggering you negatively or making you feel insecure, it's pretty hard.
We advise understanding the things that lead you into the most insecure moments and trying to limit those activities, whether it is scrolling on Kylie Jenner's Instagram page or hanging out with people who talk negatively about their bodies. Replace those activities with things that bring you joy — like going out for a walk or practicing yoga.
Look Inward
If you have tried many of these techniques or you aren't finding any luck with developing a more secure and positive mindset about your body, try removing yourself from putting value in the physical aspects of your body. Instead of thinking about all the physical attributes you aren't happy with, shift to thinking about what you do love about yourself that has nothing to do with your body.
For example, you might be a talented poet or photographer or be good at math. We can naturally put a lot of emphasis on our physical appearance because we are visual beings, but, sometimes, it can be refreshing to remember that you are so much more than your body.
Everyone struggles with accepting and embracing the skin they're in. So, if you find yourself struggling, know that you aren't alone. We hope these techniques bring you peace and confidence because your body and skin deserve to be appreciated and celebrated just the way they are.