These days, most people dress in casual clothes. You can see university professors wearing hoodies and a pair of comfortable sneakers, as well as corporate workers putting on flip-flops and colorful t-shirts. Unfortunately, not everyone is able to put together a casual outfit. In fact, many people find it to be surprisingly tricky.
Are you one of such people? In that case, this article is definitely for you! Here, you will find a list of casual style tips for men, including putting on comfortable shoes, giving up on graphic tees, buying a pair of jeans that makes you look attractive, settling on a particular color scheme, and wearing minimalistic accessories. Check it out!
Put on Comfortable Shoes
First and foremost, you should not wear uncomfortable shoes. They might look great, but painful blisters on your feet are going to be a pain in the neck to deal with. The last thing you want is your feet to hurt throughout the day. That would be really unpleasant and would possibly draw your attention from daily tasks.
The only way to master the art of casual dressing is by getting comfortable. If you own a few pairs of uncomfortable shoes, consider donating them to charity or selling them online. Then, go shopping for a few more comfortable ones. Once you can do that, you will be able to rock any outfit! Trust us, it's easy to fall in love with a comfy yet beautiful pair of Air Jordan 1 or Adidas Originals.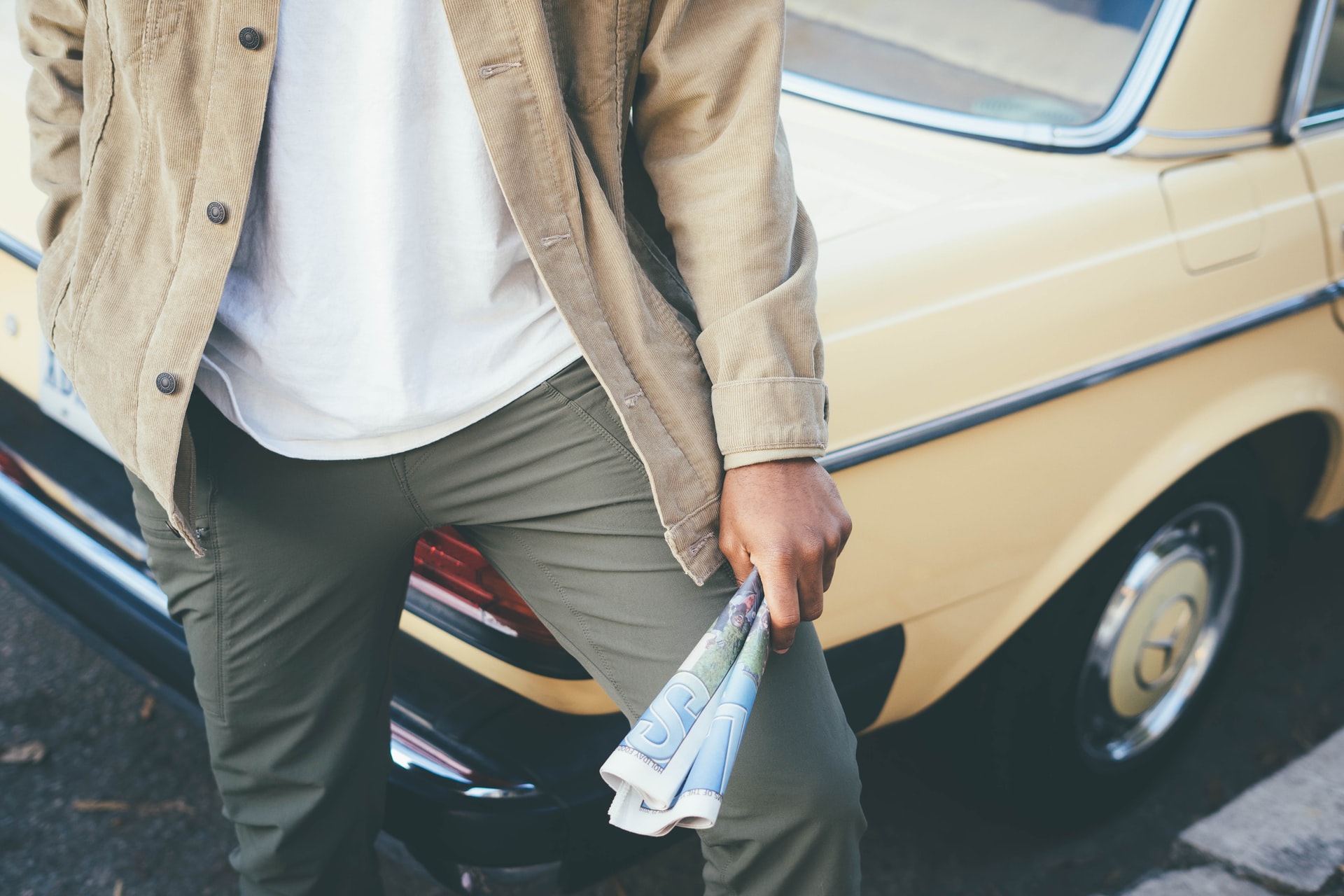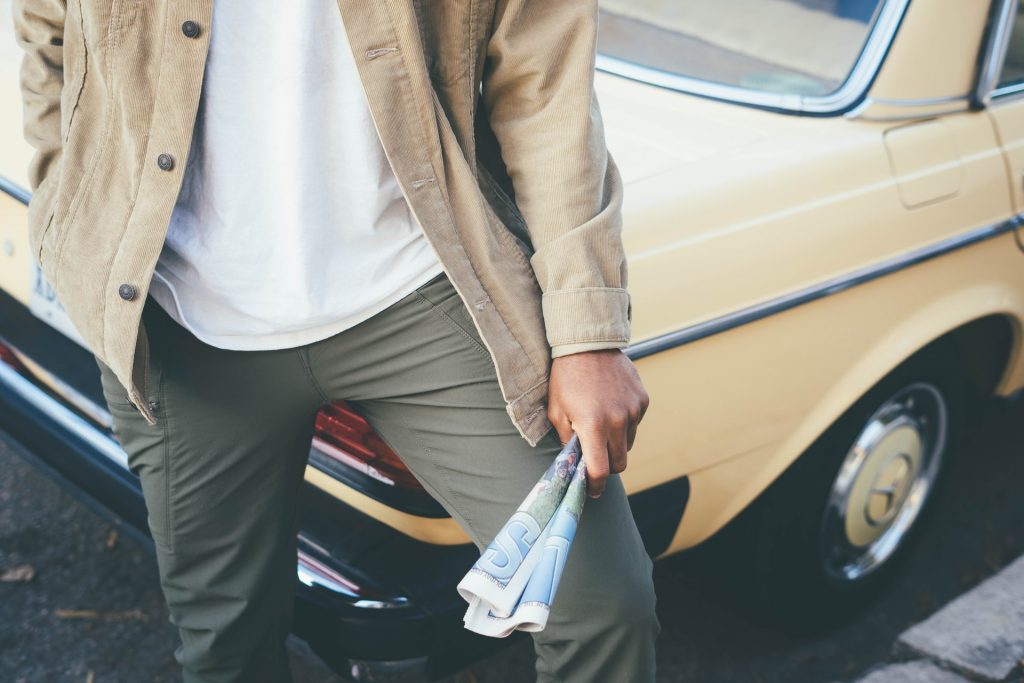 Give Up on Graphic Tees
One of the first things that come to people's minds regarding casual dressing is graphic tees. Most of them are great for parties or clubs. However, not everyone can pull them off in other places. If you are looking for an alternative, consider buying a t-shirt with a calmer, more universal pattern. This pattern should be subtle enough that it does not look too loud or inappropriate for work.
Buy a Pair of Jeans That Makes You Look Attractive
It goes without saying that jeans are one of the most popular items of clothing these days. Everyone has a couple of pairs of jeans in their wardrobe, and they are worn both casually and formally.
However, not everyone can wear jeans easily and confidently. In order to look attractive in a pair of jeans, you have to find the perfect fit for your body type and skin tone. On top of that, you should pay attention to the details, such as hems and pockets. If you buy a pair of jeans that matches your personal style and looks, there is no doubt that everyone will notice how attractive and confident you look!
Settle on a Particular Color Scheme
If you want to look great in a casual outfit, you should settle on a particular color scheme, but remember that a color scheme can make or break a look. If all colors work well together, you will look cohesive and stylish. On the other hand, if they don't match, you will end up looking tacky and tasteless. Therefore, if you want to look good in a casual outfit, pay attention to your top, bottom, and accessories colors and make sure they work well together!
Wear Minimalistic Accessories
If you wear too many accessories at once, your outfit will look gaudy and overdone. On the other hand, if you do not wear any accessories at all, your chosen clothes will seem unfinished and boring. Therefore, if you want to look great in casual attire, keep everything as minimalist as possible! Only wear those accessories that complete your look without being too noticeable.
Keep it Simple
If you want to look attractive in a casual outfit, you should keep it simple. Some people like to wear lots of details on their clothes, while some prefer to keep it simple. If you are the latter, you should stick to this principle when choosing your casual looks!
You can wear graphic tees and jeans with different colored sneakers, but do not wear too many colors at once. If you keep it simple, your outfit will look more professional and clean. The last thing you want is for people to think that you are trying too hard!
Keep Your Clothes Clean
You should always keep your clothes clean. No matter if you are wearing formal or casual attire, you need to look well-groomed. If your clothes are dirty, you will look unkempt. On the other hand, if your clothes are clean and tidy, you will look put together and stylish. Of course, this is truer for formal ones than casual ones. Still, even if you are wearing casual clothes, you should always keep them clean!
Avoid Bright Colors
When it comes to casual dressing, most men settle for classic colors. These traditional colors include black, blue, brown, gray, white, and khaki, and they go great with most outfits. However, there are colors that you should avoid wearing, and these colors are bright colors, such as neon pink, yellow, and neon green. Such colors are popular among youngsters, but they do not look great on older people. Consequently, if you want to look great in a casual outfit, avoid such colors and settle for classic ones instead.
In Conclusion
The tips mentioned above will help you put together a casual attire that is both stylish and tasteful. There you have it – a list of casual style tips for men! In short, if you want to look great in a casual outfit, keep everything simple and comfortable. Once you focus on these two things, you should be able to put together the perfect casual look with ease!
Are you ready to try out these casual style tips for men? If so, you will definitely look better than ever before!