Last Updated on 21st January 2022
You have a close friend or family member getting married, and you've been asked to be the maid of honor. You want to support your friend while still looking your best at the wedding.
To do this, you need to find the perfect bridesmaid dress that is fashionable, comfortable, and flattering—not to mention stylish enough to look amazing in the photos. This list features the top 5 most stylish bridesmaid dresses of the season, use this guide to help you pick out the right fashionable dress for your friend's big day.
Charlie V-Neck A-line Chiffon Bridesmaid Dresses
If your friend is planning a summer wedding, consider one of these trendy Charlie V-neckline dresses. It is made from light chiffon materials and it is accented with flowing ruffles on the skirt and sleeves. Typically, this bridesmaid Dresses comes with a back zipper closure and has cap sleeves. Its V Back and V-Neck adopt a simple style making it suitable for any occasion. This dress is available in over 12 different colors hence you'll have no trouble finding one that matches her personality. Whether you wear it with or without a jacket or cardigan, it will make you look great.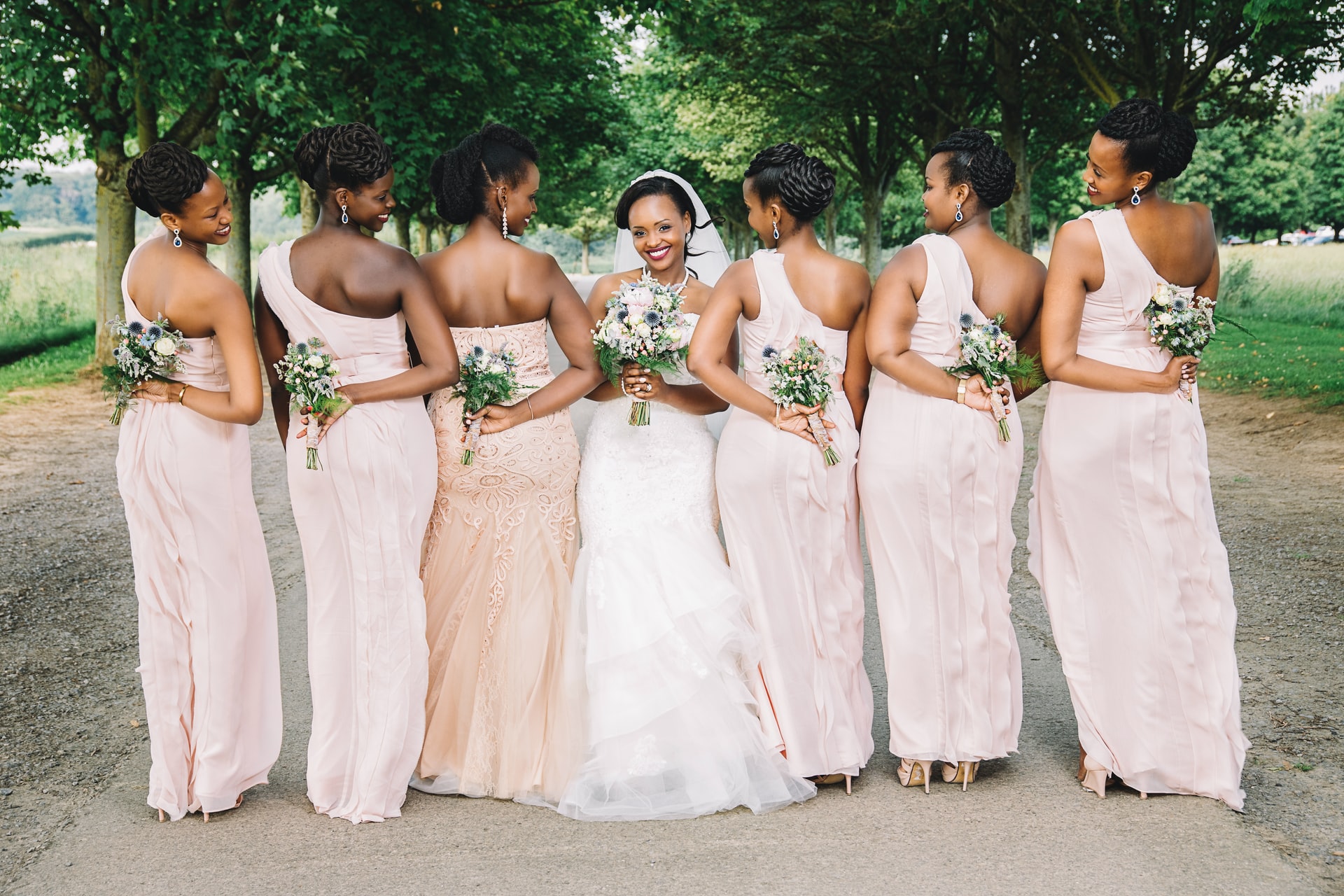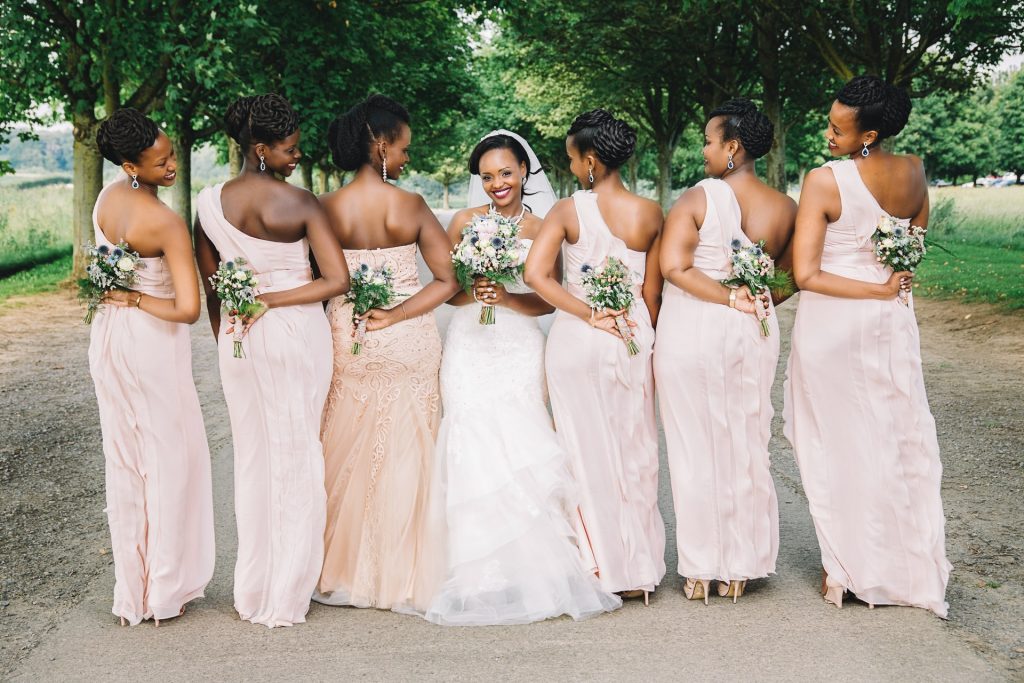 Aliyah Straps Chiffon A-line Bridesmaid Dresses
Straps chiffon bridesmaid dresses are gaining popularity and have become a classic choice for many fashionable brides. Ideally, this bridesmaid dress has cross straps that will shape your shoulder and neck perfectly. Moreover, it has a unique design that solves all the problems.
The dress features Cross Straps, Back zipper closure, Chiffon and has padding and boning. As an expression of vintage and modern, this delicate bridesmaid dress is animated by a square design at the back. The dress also has a satin waistband which will help to conceal your tummy. Above all, it comes in many colors so you are sure to find one that matches your friend's wedding theme.
Maria Sleeveless Chiffon V-Neck Bridesmaid Dresses
With a sheath silhouette and a V-neck neckline, this formal bridesmaid dress is made using soft chiffon. Typically, these elegant but modest dresses are available in different colors to choose from and every girl will feel like a queen in these. The dress has a back zipper closure, chiffon, pleated, and a V-neck. Moreover, it has a delicate ruffle on the front that blends a mature charm and femineity. This sleeveless dress features a v-neckline, which brings a modern twist to an otherwise classic silhouette. The pleated bodice and flared skirt will show off your figure beautifully while being flattering to all body types.
Emma Floor-Length Split Chiffon V-Neck Bridesmaid Dresses
This is a full-length chiffon bridesmaid dress featuring a v-neckline, sleeveless design, and a floor-length skirt with a split. The high neckline and sleeveless design add an element of classiness to these dresses, making them ideal for formal gatherings such as weddings.
The unique V-neck cut makes your silhouette look slimmer. In addition to that the dress is made from Chiffon fabric with padding and boning- you l love how you look and how you feel when wearing it. This dress comes in a variety of colors, making it easy to find one that complements each girl's skin tone perfectly.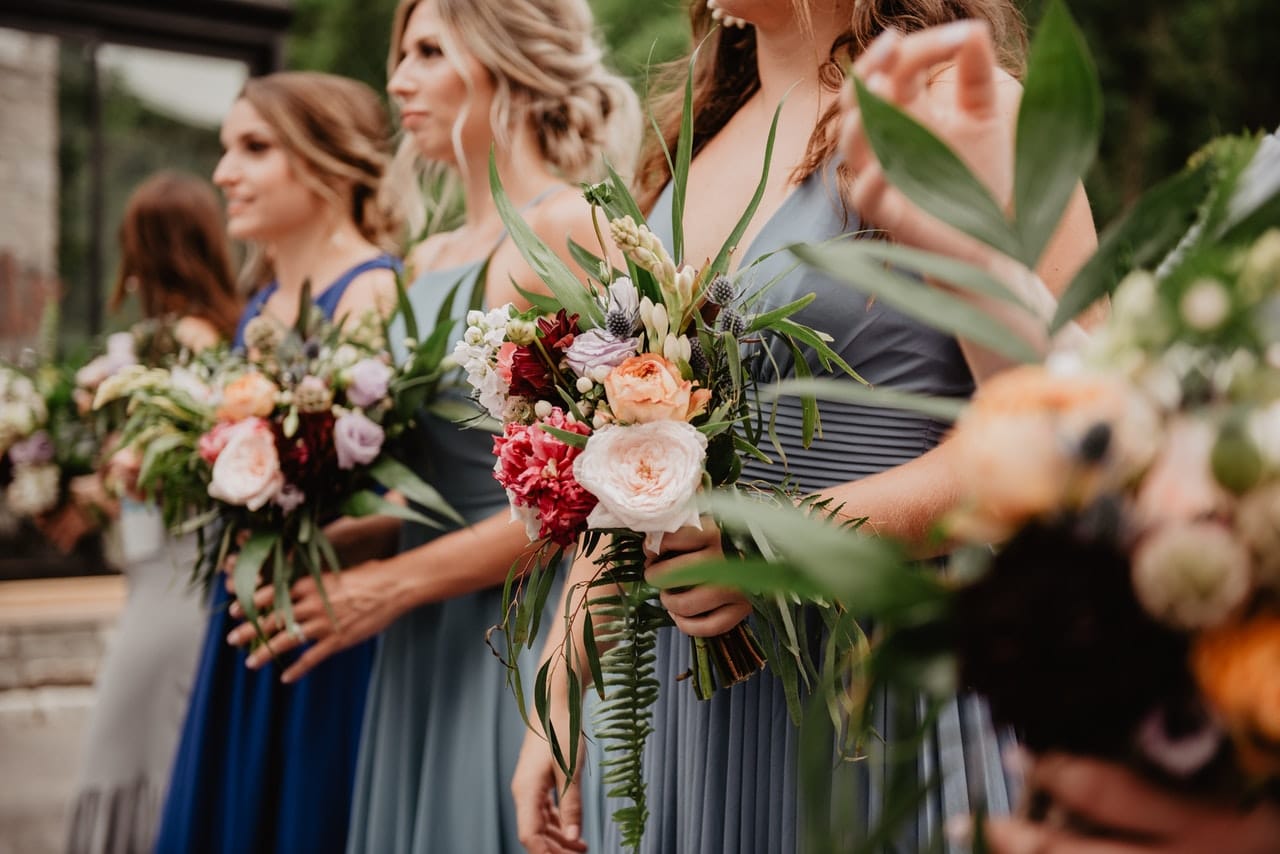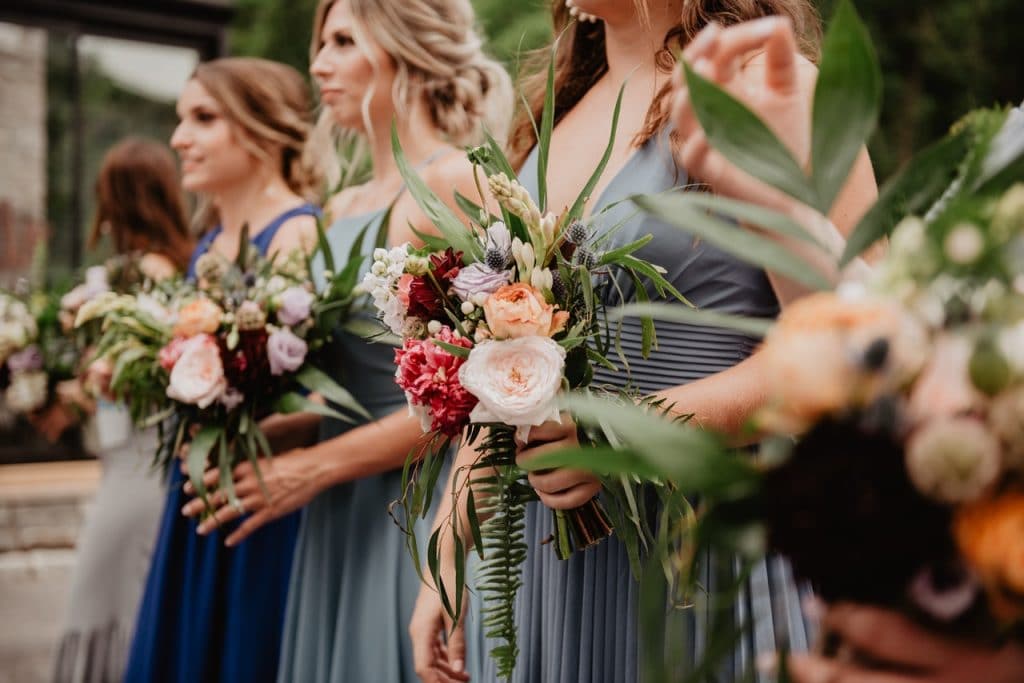 Ellison Halter Keyhole Floor Length Chiffon Bridesmaid Dresses
You may be looking for a fabulous style that will look good on your friends and help them feel confident and comfortable on their special day. Look no further than Ellison halter bridesmaid dresses. This dress features a strap neckline and an open back.
It is a floor-length chiffon dress made of chiffon fabric for durability. What's more, it has a back zipper and a halter neckline, it is both feminine and flattering giving a perfect fit for any body type. With keyhole detail in front and an A-line silhouette, you'll be sure to feel comfortable as you stand by as one of your best friend's bridesmaids.
Conclusion
There is no better way to show your appreciation for a person you care about than by standing beside them on their special day. In most cases, if you are in a relationship with one of your best friends, like sisters or brothers, then it is a given that you will be asked to stand as their bridesmaid at their wedding. The following fashionable bridesmaid dresses listed above from CICNIA are the best choice for your dresses and make you more beautiful and charming. They sell many kinds of beautiful bridesmaid dresses and other wedding elements. So don't hesitate anymore! Choose one of them to surprise people around you!