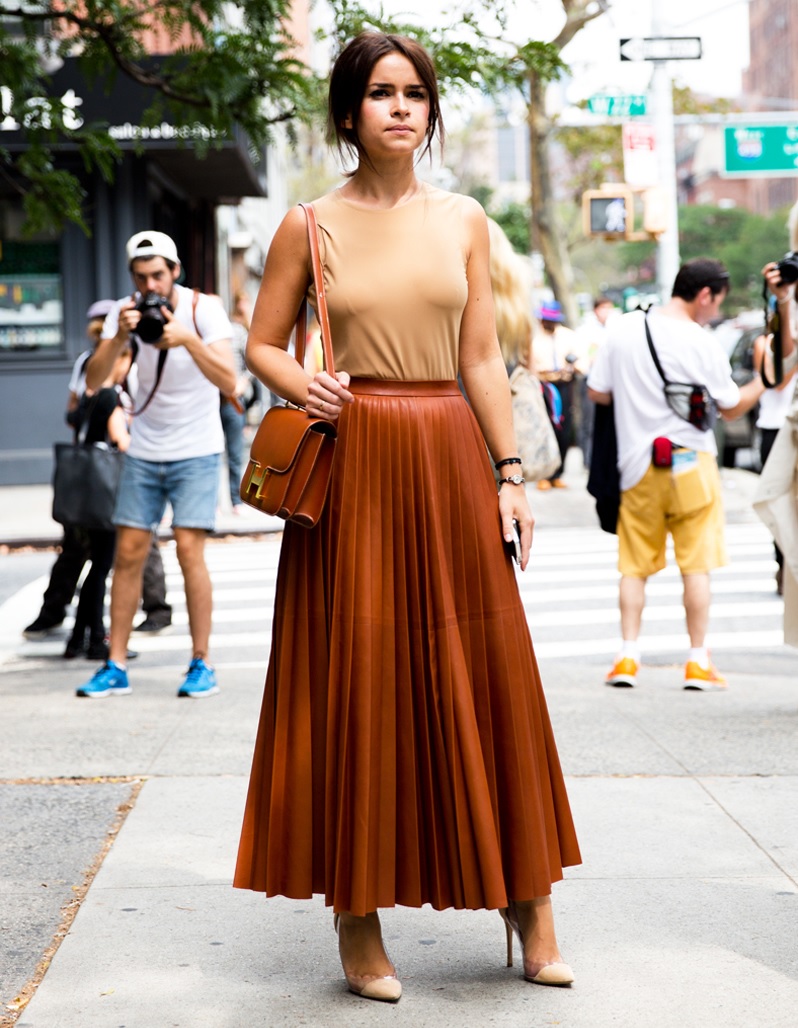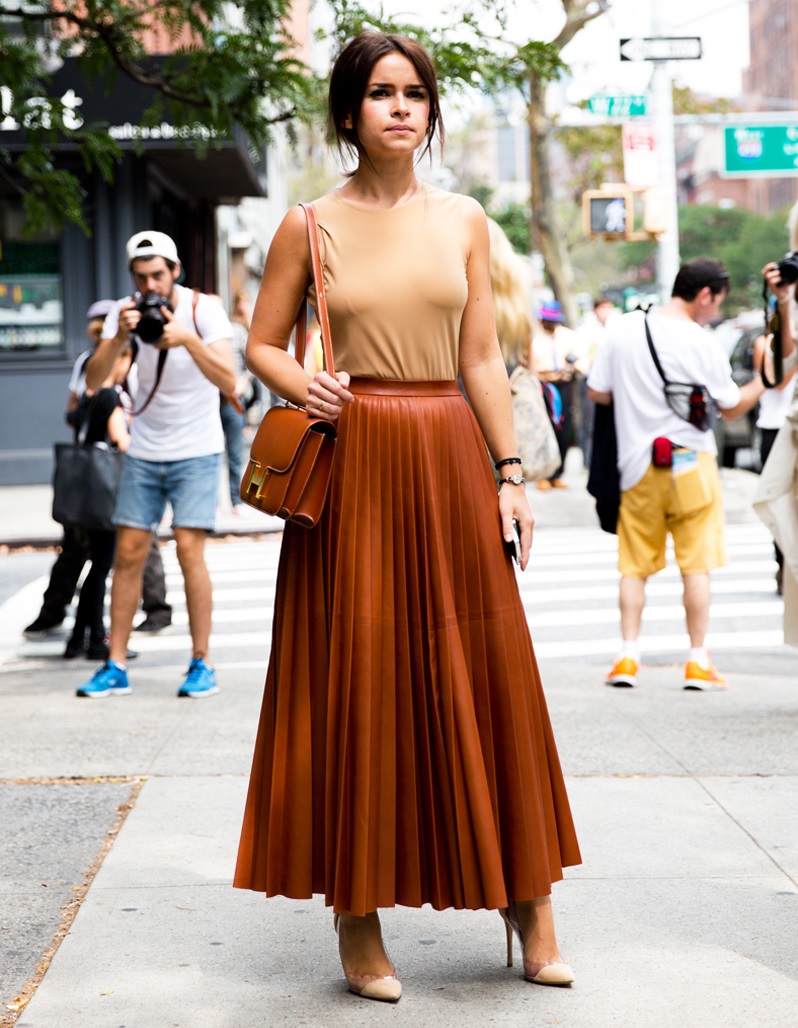 The moment you think of vintage fashion does the icon Marilyn Monroe pop to mind? Her bold style matched with an attractive figure makes her a style icon even today.  
There are so many examples from both literature and the celebrity world that can be considered symbolic of the vintage era…
The Magic of Vintage
Scarlett O' Hara from Gone with the wind, with her emerald orbs and beautiful visage sure set hearts racing. One simply cannot ignore her dresses, although you might draw more eyeballs than you'd want if you turned up in a party emulating such attire. In fact, if the human sense of fashion ever came close to balancing the elements of vintage classiness and contemporary oomph, it's in the 1980s and early 90s, the golden era of fashion.
Oh if only you could revive the old times! Well who's stopping you? 
Be Absolutely Sure Of What You Want
Before venturing into the world of vintage ensure that you know what you want.  Plan the look you wish to adopt bearing in mind the range of different fabrics and colours available to you.  The best styles are those that look effortless, but this doesn't mean it'll be easy to create.  It takes a lot of careful, meticulous planning and research.  Online stores such as Nordicpoetry.co.uk keep an eye on the relevant and prevalent trends of fashion, a must visit to get some style inspo.
Juxtapose The Old And The New Trends
Opt for timeless outfits that are vintage but relevant in the present as well.  Don't just copy any trend because your favourite celebrity is wearing it.  Add layers, lace and halters to your wardrobe, there are so many designers coming up with fun and quirky designs that offer the best of both worlds. This summer, we can observe a revival of the swagger of the 80's with the introduction of fishnet stockings, hats and vibrant colours with patterns.  Look to add a little modern twist without tampering with the spirit of the vintage.
Add A Dash Of Contemporary To It!
To give the extra "wow" factor to your vintage outfit match some contemporary jewellery or vice versa.  For instance you can sport a pair of heavy ear cuffs with a pair of jeans giving you the extra edge.  Also look to add a dash of colour if you feel your outfit is a little bland with a vibrant scarf! You'll get a lot of really cheap vintage stuff in thrift shops that can be included in your attire.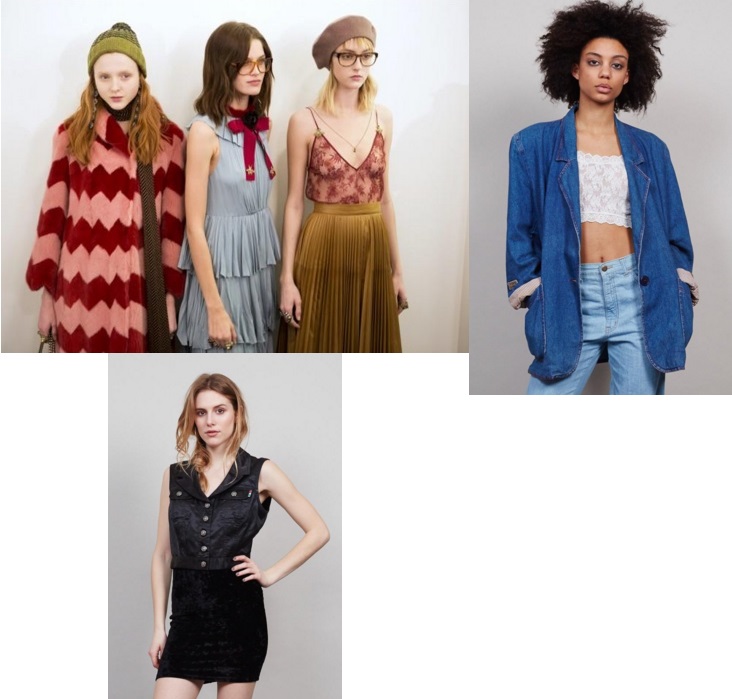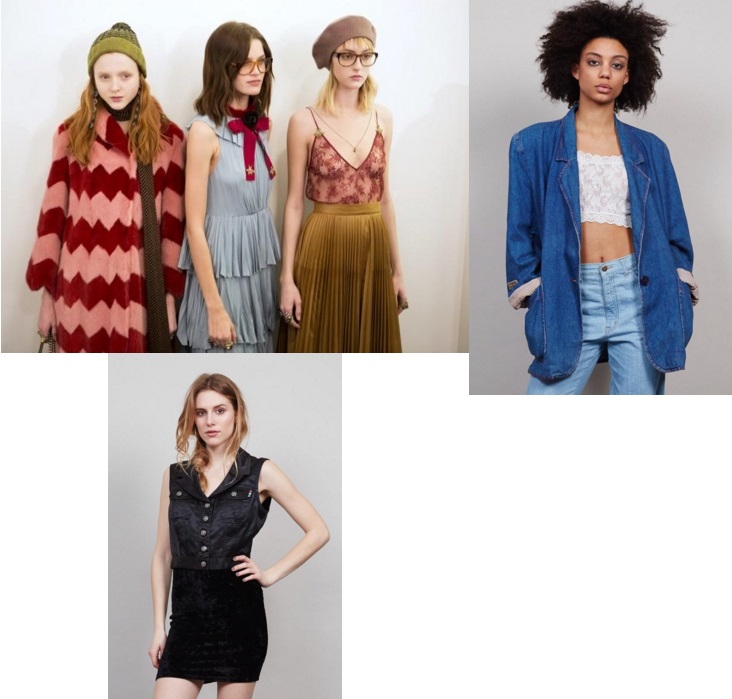 Mix And Match Balance Is The Key!
One of the biggest fashion blunders you can ever make is overdoing it! Mix and match different patterns and fabrics to experiment with statement colours.  The contemporary style is very different from previous era's.  Find a silver lining between the two, blend in the right proportions to gain that perfect look.  For instance you can wear a leather jacket over a short flowing summer dress, or maybe team it up with some retro jewellery.
Time Travel! Don't Stick To A Single Era!
It's great that you like vintage but don't feel you have to limit yourself to just that. Combine different eras and experiment with the many looks you can create.  Amaze everyone with your quirky and unique style. Experiment with different fabrics, bold colours and patterns.  For instance you can juxtapose the vintage lace with modern fabrics and dresses.  Also endorse the classic hairstyles and makeup or use hair accessories and jewellery, the look is uniquely yours?  It is surprisingly easy once you step out of your comfort zone and venture out to the endless possibilities!
Improve and improvise!
Your style is an extension of your own persona. It's fine that you alter the rules of fashion a little as your uniqueness is certainly your USP! Have fun with your look and improvise on the different vintage looks available by adding your personal touch to it.  Create your own style statement and be bold enough to endorse it.  Play with the different colours and vibrant patterns available to you and dress according to your personality.  Reinvent and rejuvenate the old classic looks by personalising and improvising on it. Think outside the box and use your imagination a little.
Comfort and Confidence- The Mantra of Every Fashionista!
It doesn't matter what you wear as long as you carry it with the right attitude.  With the right confidence you can even sport a potato sack and look gorgeous in it!  Always remember that you must be comfortable in what you wear, vintage fashion can be known for its outrageous bold attire and accessories, to wear them you must be confident and comfortable in your skin. You may make mistakes, everyone does! But that shouldn't stop you from experimenting with your style!