If you're looking for a beach getaway that's not too far from London, there are plenty of great options to choose from. From dramatic seaside cliffs to wide stretches of sandy beaches, these coastal destinations offer something for everyone. Here's our list of the best beaches near London!
1. Camber Sands, Sussex
Camber Sands is one of England's best beaches and you can reach it with just a 40-minute journey down the coast on the train from London. It has plenty to offer families including safe swimming waters, kite-flying, and paddleboarding opportunities.
The beach is huge, stretching up to four miles long, but it never feels overcrowded. There are also cafes, pubs, and shops to keep you occupied back on dry land.
2. Botany Bay, Kent
If the weather looks like it'll bring rain instead of sunshine consider a trip to this beach near Broadstairs, Kent. At high tide, the sea meets the cliff-tops at Newcastle Gap creating a sheltered natural swimming pool to play in.
3. Ruislip Lido, West London
It's not necessarily one of the best beaches in the country but worth mentioning because it's right on your doorstep! The lido is only 6 minutes away from Ruislip station in West London. It has an open-air pool, which is the biggest in Europe.
4. Frensham Beach, Surrey
Surrounded by trees and hills, Frensham's beauty is only enhanced by the fact it's located on a private estate. You'll need to pay for car parking as there's no public transport to the beach. Parking goes on for miles. A beautiful place to spend the day, Frensham Beach is arguably one of Surrey's finest.
5. Whitstable Beach, Kent
Whitstable is nicknamed 'the jewel of east Kent' and this award was justified when it was named the best beach in the UK by TripAdvisor. The pebble and shingle beach stretches across two miles and can be reached by train in just 40 minutes from London.
It's not only the sand that makes this natural wonder an attractive seaside destination. Whitstable is home to many galleries, museums and art-lovers will be pleased to hear there are over 30 working artists in this quaint town.
6. Mersea Island, Essex
With its litter-free bay and huge, soft sand dunes it's easy to see why this is a favourite getaway with Londoners. Mersea Island Beach was awarded Blue Flag status for three years running, which means it has met exacting standards for water quality, cleanliness, and facilities.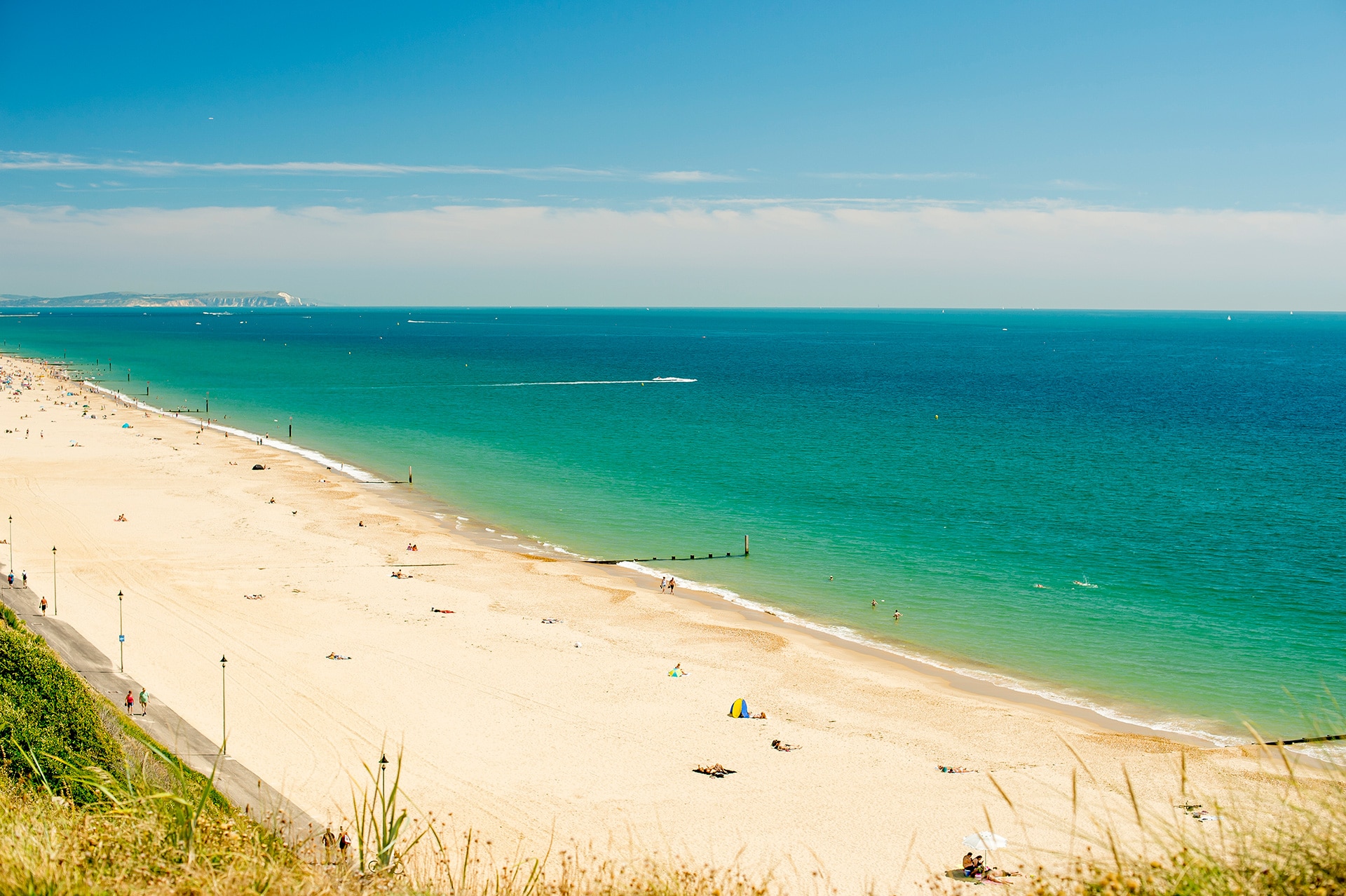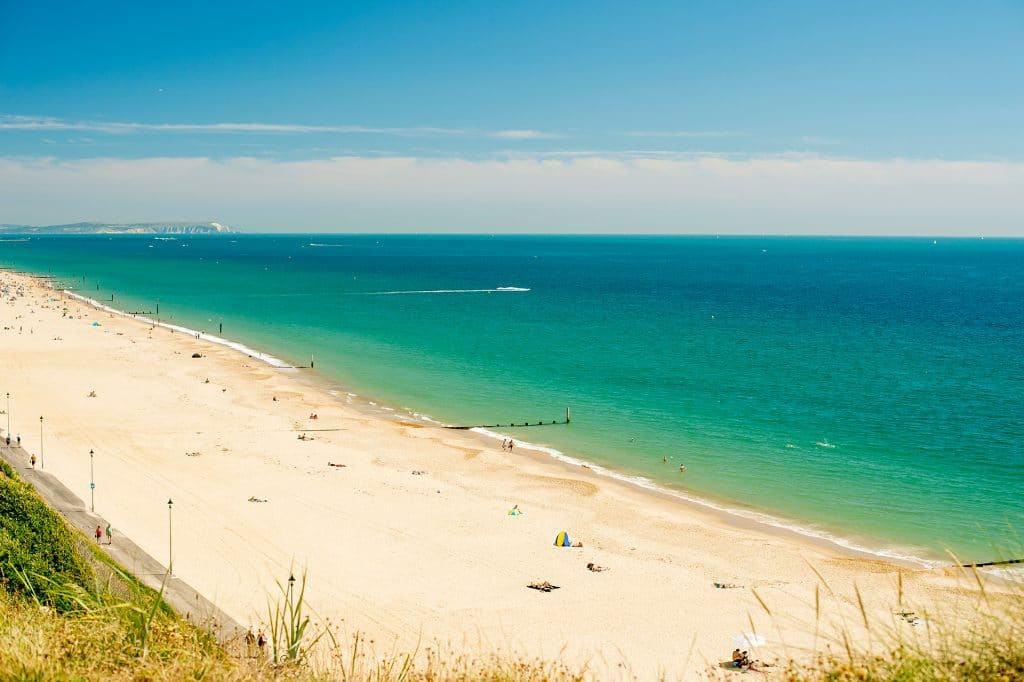 7. Bournemouth Beach, Dorset
This shingle beach is home to East Cliff, which is one of Bournemouth's seven award-winning beaches. It has a pier and promenade along the seafront offering plenty of entertainment for everyone to enjoy.
8. Brighton Beach, East Sussex
It wouldn't be England without having to put up with some chilly weather on your holiday; this colourful beach town is great for a day out whatever the conditions. It's extremely accessible from London as there are two mainline stations and a quick train journey will have you stepping foot on this very busy beach in under an hour.
9. Hastings Beach, East Sussex
Hastings is another seaside town that makes for a great day trip from London. This historic setting includes The Stade, which is the oldest pier in the country (it's almost 600 years old!).
10. Southend-On-Sea, Essex
Southend isn't exactly a secret to Londoners but it doesn't get as much attention as its other southeast counterparts. If you're looking for somewhere cheap and cheerful to spend your day then this could be it! There's a pier, shops, and an abundance of restaurants on the boardwalk
11. Margate Beach, Kent
Did you know that the famous Turner painting 'The Fighting Temeraire' was inspired by this beach? The brig featured in the 1838 oil on canvas work of art sits just off the coast at Margate which is where you can see it if you're feeling adventurous! Unlike most beaches there are no lifeguards but it has received the Seaside Award four years running making it one of Britain's cleanest.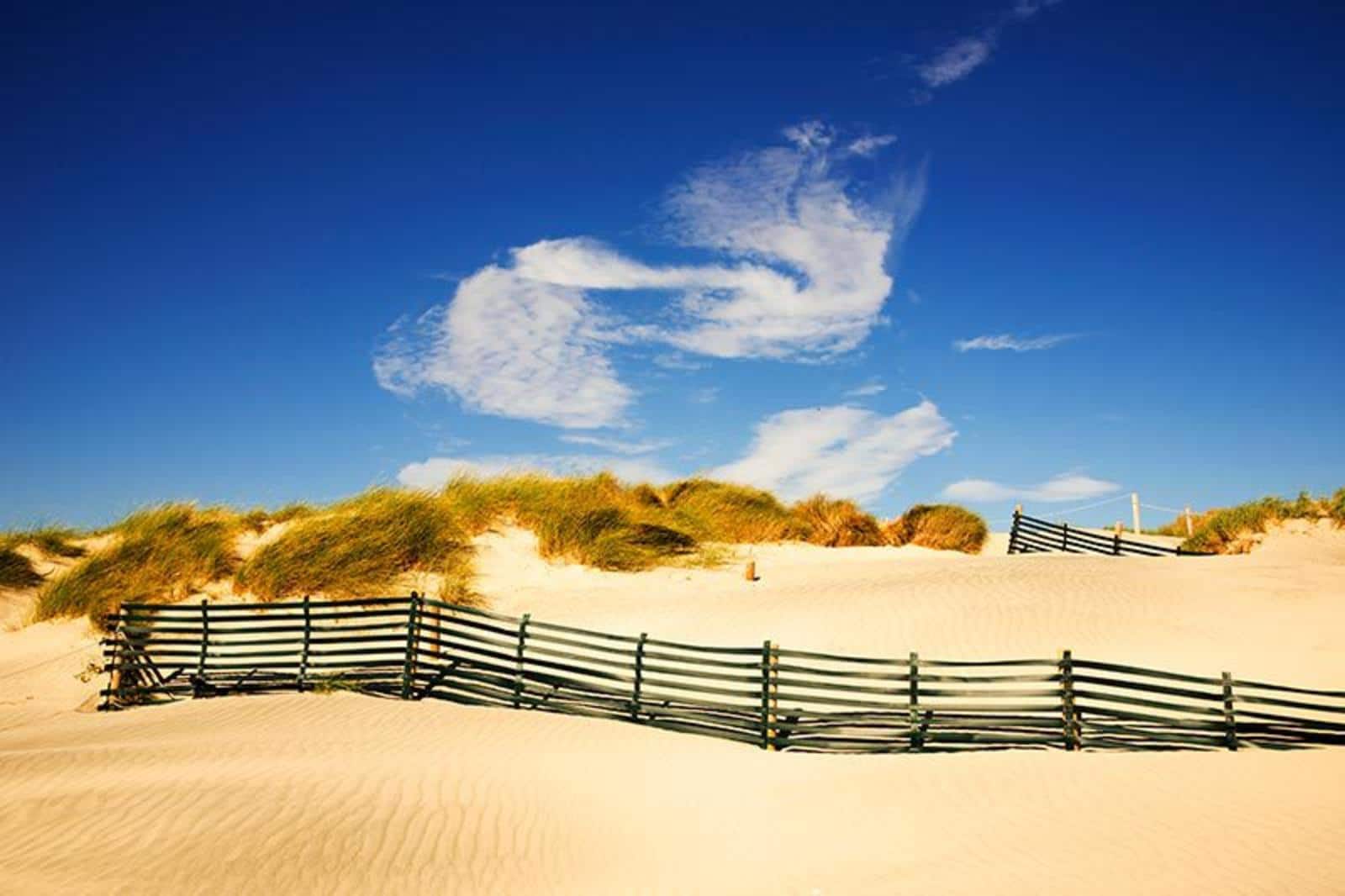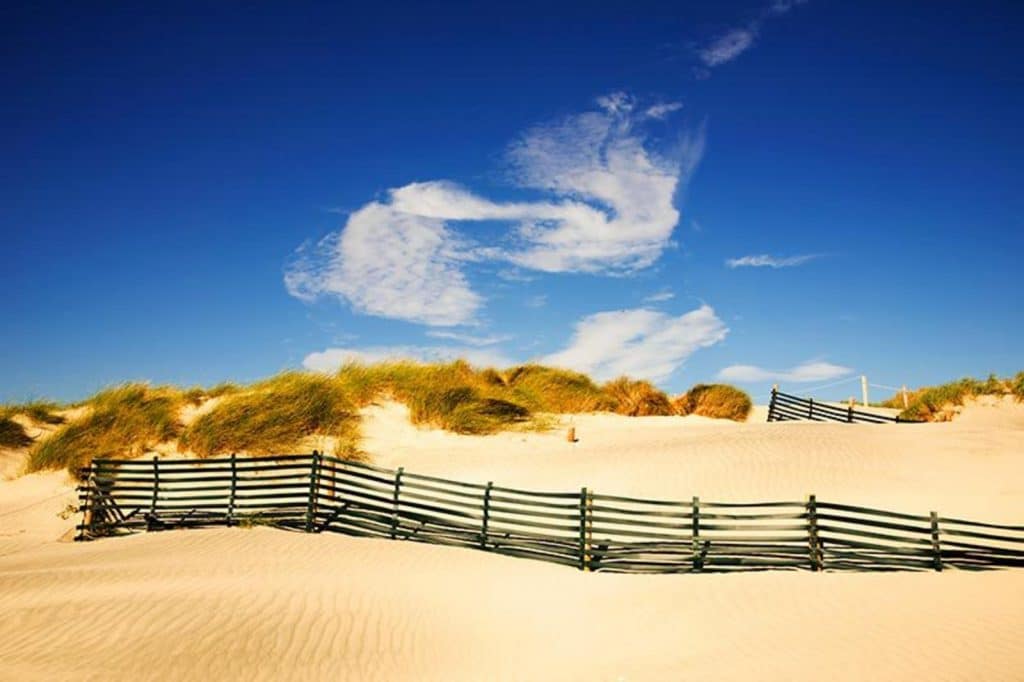 12. West Wittering, West Sussex
You'll notice this beach looks quite different from others on our list as it's made of sand rather than pebbles. The secluded spot has a vast expanse of sand dunes that stretch all the way up to Chichester Harbour. If you're looking for somewhere quiet to escape the hustle and bustle of the city then this could be your new go-to beach destination.
13. Leigh-On-Sea, Essex
This shingle beach is perfect for those who are fed up with sand but still want an enjoyable day at the seaside. It's situated between Southend On Sea and Shoeburyness, which are both on the Southend Line. You'll need to pay for parking at Leigh-On-Sea but there are plenty of large car parks available. There's even a whole shopping centre dedicated to eating and drinking on your way back from the beach!
14. Shoeburyness, Essex
This beach is brought to you by the letters S and B…in fact, it's a combination of two beaches in one: the pebbled shores of Shoebury Beach and the shingly beach of Shellness. It may be a pain to get there but once you're settling into your deckchair these minor inconveniences will seem trivial!
15. Herne Bay, Kent
The award-winning beach rates highly for water quality which means you can enjoy splashing around in the sea without worrying about getting ill from touching or swallowing any contaminated water when you leave the beach. In case that didn't sell it to you its other draws include a pier and a classic English amusement park to enjoy after a stroll along the seafront.
16. Great Yarmouth Beach, Norfolk
This beach is just under two hours from London so could be a great option for those who are planning to travel by car. It offers 3.5 miles of golden sand and lots of entertainment including arcades, carnival rides, water slides, and even a seal sanctuary!
17. Clacton-On-Sea Beach, Essex
This east coast resort was made famous as it's where the world's first-ever seaside pier was built in 1853 – it still has some really old-school attractions including donkey rides and coconut shies! The pier hosts live music events throughout the summer months alongside an arcade.
18. Pevensey Bay Beach, East Sussex
There are three miles of golden sand at this popular seaside resort making it one of Britain's largest sandy beaches. You'll find the town near Eastbourne and Brighton so it's a great option for those who enjoy a coastal landscape as their home.
19. Hampton Beach, Surrey
You don't have to travel very far from London to reach this seaside resort as it's located just three miles from the city! It's home to a stunning natural harbour complete with vast swathes of sand and wild birdlife. There are lots of places for picnics, walks, and even outdoor gyms should you need them.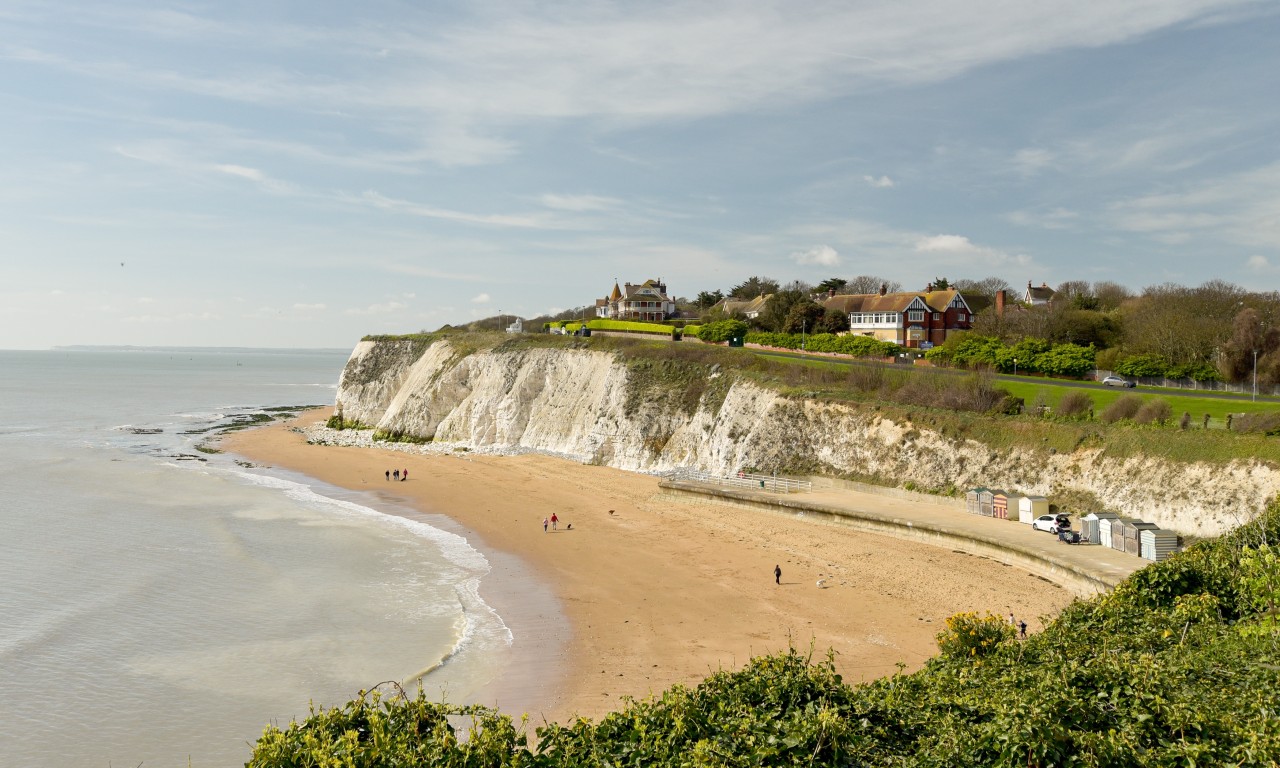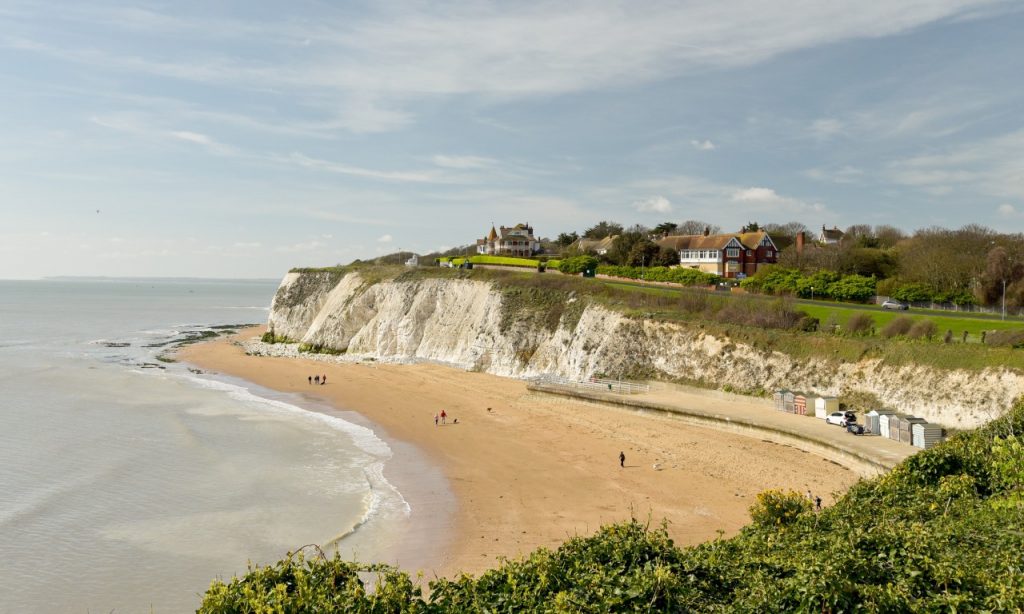 20. Broadstairs Beach, Kent
The award-winning beach takes its name from Charles Dickens' novel 'David Copperfield'. It was one of his favourite spots and he spent many summers there – just imagine how much he must have loved the place! At the end of the beach you'll find a pier with amusements and restaurants so there's lots of fun to be had on your trip.
21. Bracklesham Bay, West Sussex
Offering a staggering 4.5 miles of sand, Bracklesham is one of the longest beaches in the UK. It's also one of the best beaches near London and you can enjoy its beautiful scenery from deckchairs or hire a pedalo should you get too hot!
22. Southwold Beach, Suffolk
Southwold Beach is not only gorgeous, but it's also got its own pier, castle, and lighthouse so it's perfect for those who love to explore the coast…plus you can spend the afternoon enjoying some traditional English favourites like tea and scones!
23. Weymouth Beach, Dorset
If you're planning on traveling by car then this spot is perfect as it's just half an hour from London along the M3 motorway – what could be better? The beach itself is 4 miles long so there will definitely be space for everyone. You can also enjoy quad biking on the cliffs near Corfe Castle if that doesn't float your boat!
24. Lyme Regis Harbour Beach, Dorset
This scenic bay has been a popular choice with tourists since the 1400s because of its natural beauty…and now you can enjoy it too! It's just 40 minutes from London so why not plan a short break to this beautiful beach? There are lots of shops, cafes, and pubs dotted along the shoreline so it's perfect for those who love to explore.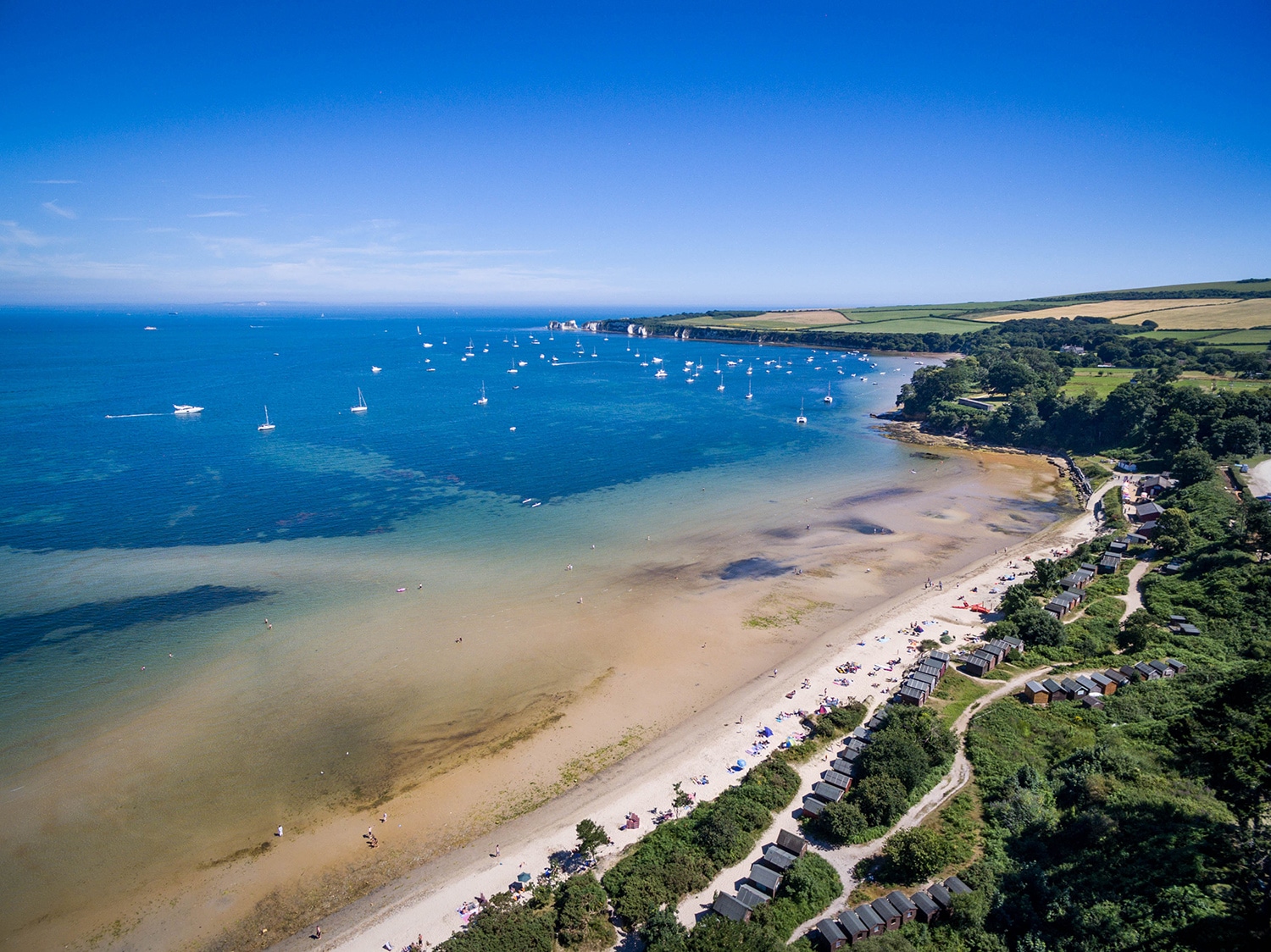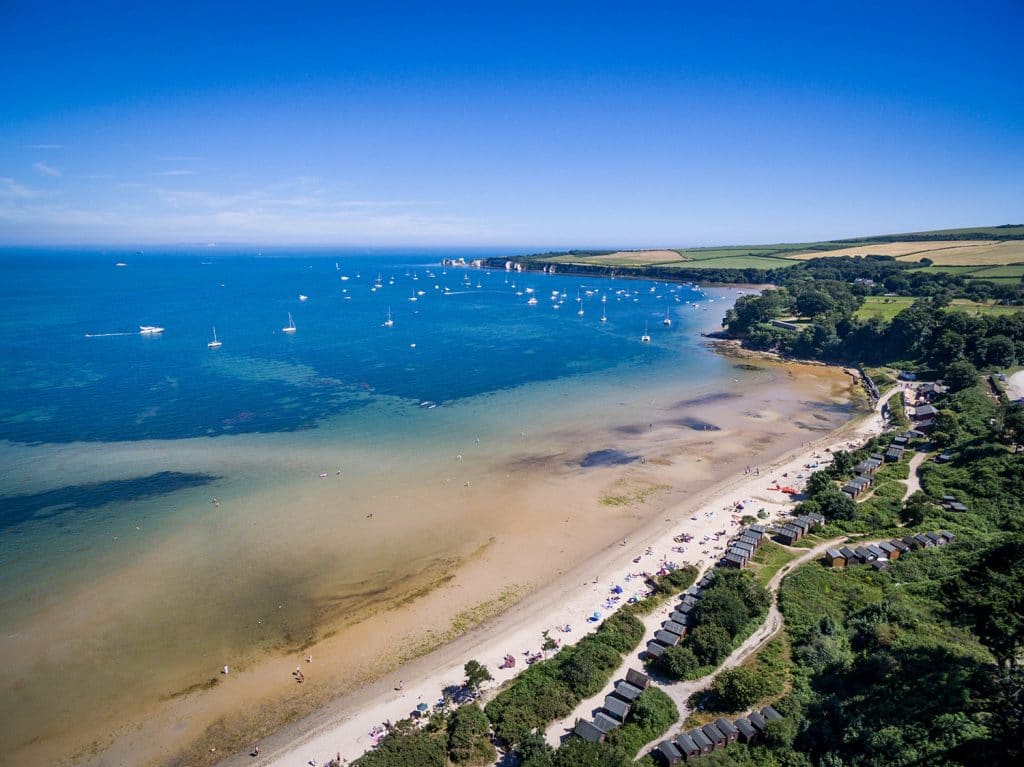 25. Studland Bay, Dorset
This spot has been a firm favourite in South England since the 1800s with people traveling from London to enjoy the beaches and clear waters…you can even get your ice cream here! It's right next to Poole Harbour so it's perfect if you want do any boating or fishing during your trip.
26. Osea Island, Essex
If you're looking for a beach to visit with your family for a weekend, this is the place to go. Osea Island is a private island with 1,500 acres of woodland and just five miles from Southend Pier. You can stay in eco-friendly lodges or large cottages that sleep up to ten people so it really does have something for everyone.
27. St Margaret's Bay, Dover
If you're an avid sailor then make sure you come to this spot for the amazing views of the famous White Cliffs…but if that's not your thing then it's still a great place to visit with its golden sands and miles of coastline.
28. Cromer Beach, Norfolk
The award-winning beach is steeped in history so why not take some time out at one of Norfolk's oldest towns? It takes just three hours to reach from London so it won't even feel like you've traveled that far! You can enjoy watching ships arrive into nearby Sheringham or try the crab sandwiches when you get hungry.
29. Walpole Bay, Kent
You'll find this seaside resort on Kent's coast – just two hours from London – so it's perfect if you want to get away for the weekend. There are plenty of seafood restaurants and cafes so you can enjoy some traditional English cuisine…but there is also a cricket club if that's more your thing!