Next time you're getting ready to go out, don't be afraid to try out these tips and tricks for stand-out eyes
Bored of your daily makeup routine and seriously wanting to jazz things up a bit? What if I told you that you could take your look to the ultimate next level by focusing specifically on your eye makeup? After all, the phrase 'the eyes are the window to the soul' doesn't exist without reason. Now, let's check out how you can spice up your makeup life and make heads turn with stand-out eyes!
Add Some Sparkle
The first way that you can draw more attention to your eyes with makeup is by utilizing sparkly-colored eyeshadows. Add some glitz below the eye and a bit on the lid to create a natural glow. Shades of bronze and gold generally go well with any skin tone and can give you that sun-kissed look you've always dreamed of. Just remember that less is more, so don't overdo it! If you don't have anything like this at home, here are some high-quality brands with great glitter eyeshadow palettes to choose from.
Swap Glasses for Contact Lenses
You may be wondering – what does wearing contacts have to do with accentuating your eye makeup? Well, opting for contact lenses over glasses will allow your eyes to really stand out as people will be able to see the bold beauty of both your eye color and your entire makeup look. If you do want to wear contacts sometimes rather than glasses, just be sure to follow the golden rule: always put in your contacts before applying makeup. This will help you avoid the risk of messing up your look or getting unwanted bacteria inside your lenses. If you happen to be out of your contacts stock, you can order contacts without prescription verification online and receive them directly to your doorstep the next day.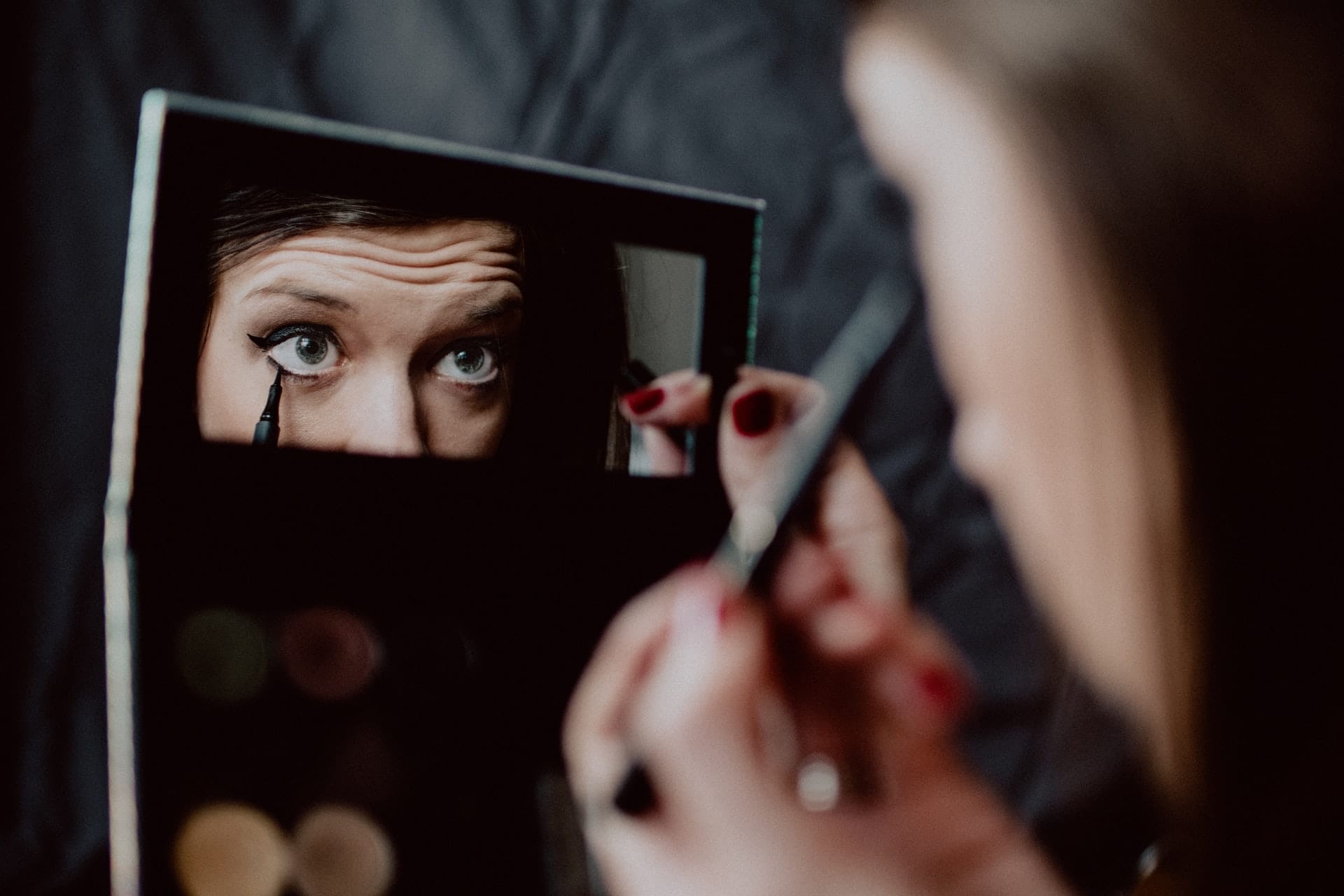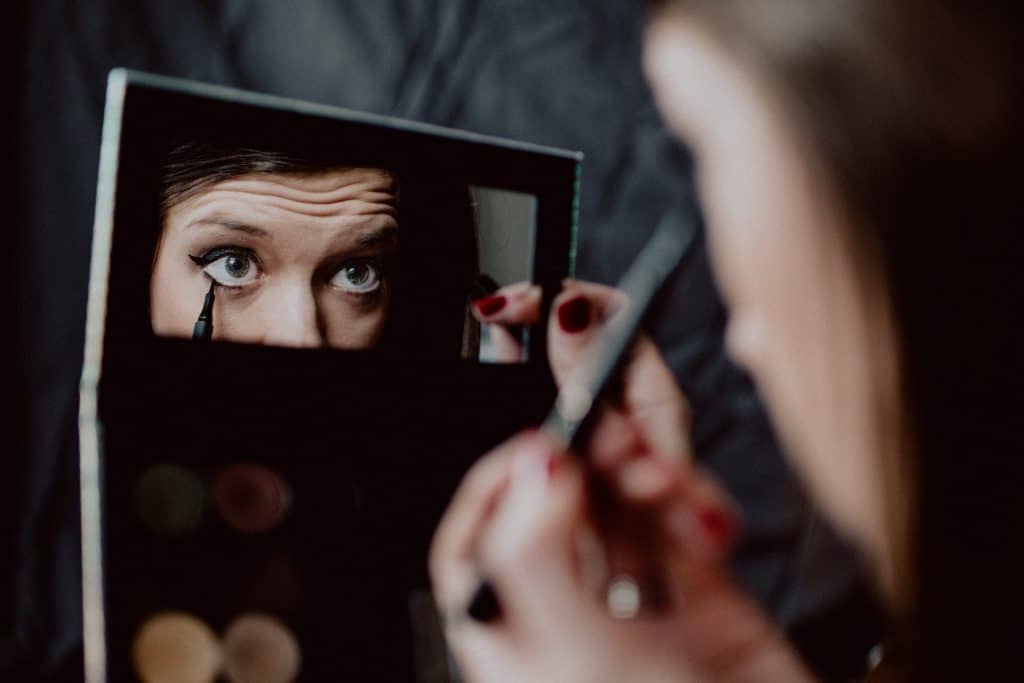 Master the Art of the 'Wing'
Perhaps the greatest strategy to enlarge small eyes is none other than 'the wing'. If you own any type of eyeliner – liquid or pencil – then you can easily achieve this look. Just start at the center of your upper eyelash line and extend the eyeliner out towards the end of your eyebrow. While conquering this technique may indeed take some time, the more you practice the better you'll get! If you're a total beginner, then try watching video tutorials of other makeup artists doing the wing on themselves to make the process easier. Remember that the best thing to have when attempting the wing is a steady hand! If you're wiggling around or have a shaky start, you'll end up with a jagged or uneven line that won't resemble the sleek shape you're shooting for.
Did you know that you can elevate your eye-makeup look with just a few simple steps, like the wing?
Always Use Volumizing Mascara
After you've utilized some sparkle and drawn the perfect wing, top off your look with a couple of coats of lengthening mascara. This will intensify the eyes and create a mesmerizing look that demands attention. It's best to opt for volumizing mascara products that can be applied easily without unwanted clumps or residue. The right mascara should brighten and enlarge the eye but should not make it seem like the person is wearing fake eyelashes as these are clearly not natural. If you do prefer falsies, just make sure you know how to apply them properly beforehand as fake eyelash glue can sometimes be tricky to deal with. Paris Eyelash Academy offers high-quality materials for perfect-looking lashes.
Don't Underestimate Eyeshadow
We've already touched on sparkly eyeshadow, but what about more mainstream solid colors like browns and blacks? After all, there's a reason why the smoky eye has stayed in style for all these years. Take your glam out of this world with sultry eyeshadow colors like fuchsia and aqua M.A.C's Matte2 palette is ideal for achieving this look, with a variety of pigmentations that feature smooth applications.