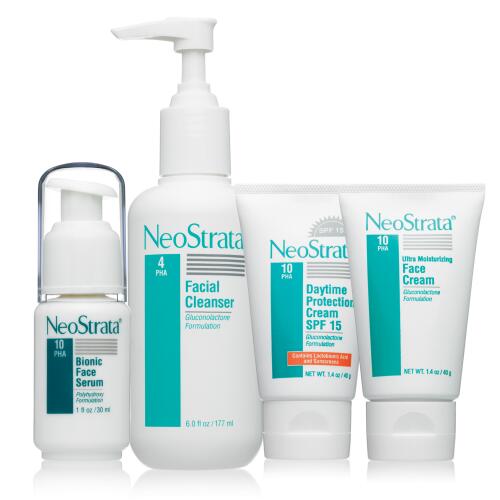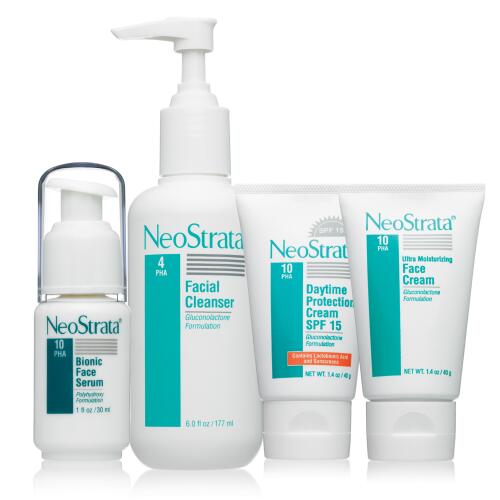 NeoStrata is a range of cosmeceutical skincare products, developed by Dr. Van Scott and Dr. Yu. NeoStrata products are heralded as great innovations in the field of dermatological products.
NeoStrata skin care was originally successful after the discovery of how Alpha Hydroxy and Polyhydroxy Acids can be used to rejuvenate ageing skin. Split into five ranges of skincare, NeoStrata seeks to help people who suffer from a range of different skin issues.
This article aims to introduce you to this revolutionary skin-care range by informing you of some of the skin ailments that NeoStrata can help you with.
Keratosis Pilaris
Also known as 'chicken skin', this is a fairly common ailment that manifests itself through rough, red bumps on the skin, usually appearing on your back or the outer sides of your arms.
It's so common that it actually affects 40% of the human population. It is usually treated using moisturising and exfoliating creams, that soften and reduce cell cohesion, that allow the skin cells to be shed easily.
NeoStrata offers an oil and fragrance-free lotion, named NeoStrata Lotion Plus, which can help with this ailment and general roughness of skin around the face.
Sagging skin
As you age, your skin begins to sag, and the expression lines on your face become more clearly defined and apparent. No one can avoid this happening, but with NeoStrata, you can definitely treat it.
NeoStrata offers the Skin Active Firming Collagen Booster.
Application of this to the necessary areas will stimulate your natural collagen and build up your skin where the wrinkles are.
The Skin Active Firming Collagen Booster is one of the best anti-aging serums on the market, making use of NeoStrata's SynerG 6.5 formula that works by targeting new and existing collagen, inhibiting MMP enzymes that break down collagen and stimulating new collagen synthesis.
Sun Damage
NeoStrata's High Potency Cream is aimed at users who are experienced with Alpha Hydroxy Acid. It contains 18 per cent Glycolic Acid, which helps exfoliate and hydrate your skin.
It's perfect for those with ageing, mature and dry skin.
Oily Skin
If you suffer from acne and have excessively oily skin, NeoStrata Oily Skin Solution may be the product you've been waiting for. The solution removes excess oils and sebum from acne prone skin, leaving your face looking hydrated and radiant.
The NeoStrata Skin Active bundle
For those of you looking for a powerful, daily, anti-aging skin care program that will leave your skin looking and feeling younger, look no further than the NeoStrata Skin Active bundle. This comprehensive package contains moisturisers, exfoliators, skin support and eye treatment. This bundle is a must for those wanting to fight the signs of ageing.