A new bridesmaid dress brand that is making an impact on the wedding market is Chicsew.com. With a wide range of bridesmaid dresses at affordable prices, the site has certainly caught our attention. But is it worth the hype? We have done the research so you don't have to – let's take a closer look.
Website Design
We were instantly impressed with the clear design of the Chicsew website. The images of every dress were extremely clear, and it was easy to navigate between different designs and colors. Each page of dresses had a variety of filter options where you can select dresses based on material, price, length or style. The site also includes a great blog with bridesmaid dress inspiration and a description of upcoming wedding trends. What we loved more than anything was that the current discount codes available are displayed on a red banner at the top of every page, meaning you can get the best deal possible – what's not to love!
Dress Prices
Chicsew's dress prices are highly competitive compared to other online bridesmaid dress retailers, but not cheap enough that you begin to question the quality of the designs. We love their champagne satin bridesmaid dresses. It offers bridesmaid dresses at a variety of prices from around $89.99 up to $169.99. Their wedding dresses are at a higher price point but are still very affordable compared to other brands – ranging from $329.99 to $359.99. The website offers a great filter option that allows you to filter dresses by price to suit your budget. 
It offers material swatches for the low price of $1, meaning that you can order a number of different shades and fabrics to find the perfect option, without breaking the bank. If you are from the Commonwealth, you can also buy their bridesmaid dresses, and Chicsew UK is also open. The website also offers a number of different offers and coupon codes at a time, meaning that you are likely to save even more money when ordering your dresses.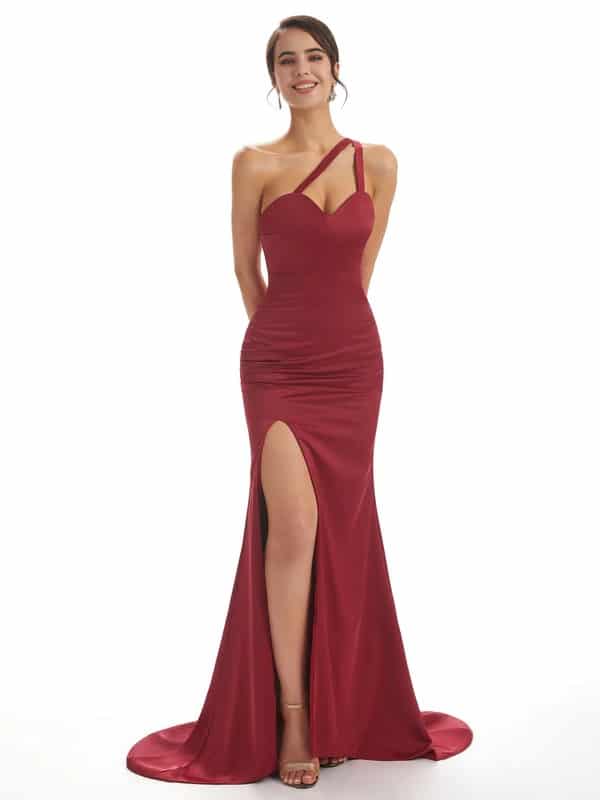 Styles
Chicsew has one of the largest choices of satin bridesmaid dresses that we have managed to find online, with over 280 different designs to choose from. Every single one of these designs comes in 68 different shades from pastels to jewel tones to monochrome shades, meaning that it is super easy to do a 'mix and match' bridesmaid team with different styles of dress all in the same color. Their range of dresses come in a number of different materials such as smooth satin, intricate lace, fun tulle, glamourous sequins or floaty chiffon. 
As well as bridesmaid dress options, Chic Sew also offers a select number of beautiful wedding dresses in a number of different styles suitable for any bride. They also offer a range of more demure mother-of-the-bride dresses that can flatter a number of different body shapes – because every mom should feel like a million dollars on their daughter's special day. 
It is clear that Chicsew also understands the challenges of ordering online and aims to tackle this through the availability of swatches in every colour and fabric on the website. Often, they run offers so potential buyers can order these swatches at a reduced price. To match the bridesmaid dresses, Chicsew also has a number of different accessories including silky wraps to keep the bridesmaids warm, or satin ties, pocket squares, and bowties for the groom and groomsmen. 
The website also has a clear size guide that shows you how to measure your bridesmaids accurately, and a chart to show what size these measurements are. On top of this, they have a custom sizing option if you are looking for made-to-measure gowns for the big day. 
Discount Coupons
When you first access the Chicsew website, quite often you immediately see a 'spin the wheel' style pop up that offers you the chance to receive discount codes for money off, a free gift, or free swatches.
Additionally, the site is always running some kind of discount code or other offers so that you get the most out of their service. For example, at the time of writing this article, the website is advertising a code for three free swatches of your choice, or one for 'Buy One Dress, Get One Free. 
What's so great about Chicsew is that you don't need to go hunting around the internet for their codes, instead, they advertise them on their website so their customers get the best deal.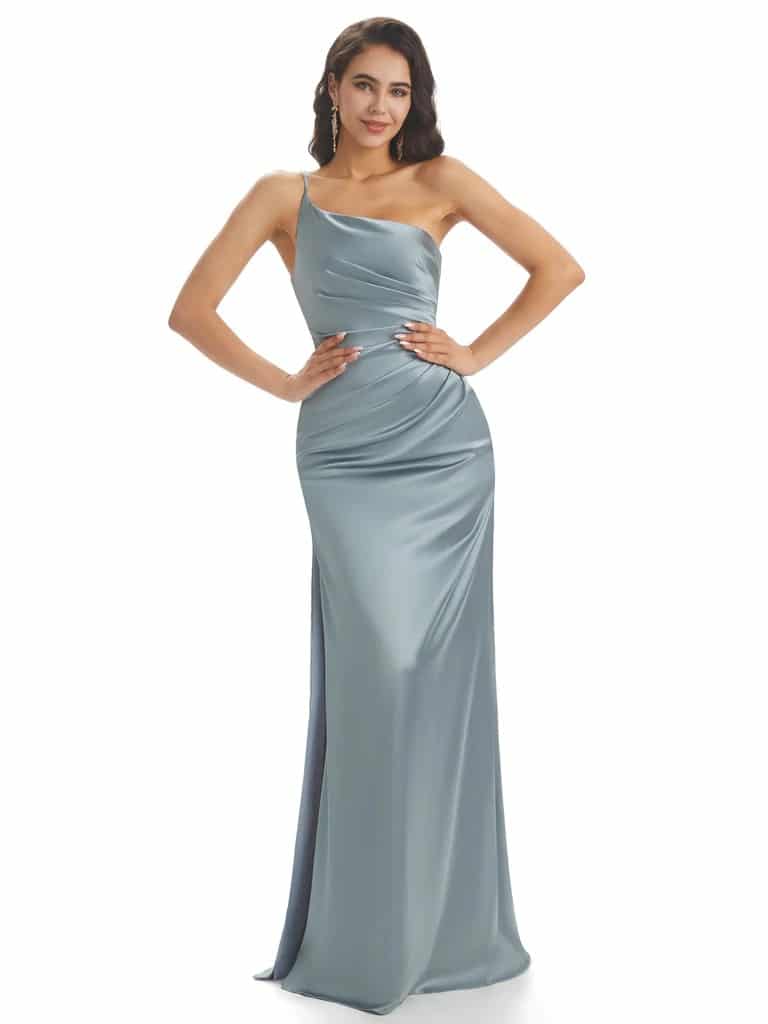 After-Sales Service
We were happy to see that, unlike many online sites, Chicsew has a number of ways that they can be contacted should you require help. They have an extensive Help Centre packed with Frequently Asked Questions, a customer services email, a business consulting email, as well as an online contact form where they will respond within 48 hours. They have a fair returns policy that is detailed on their web page and offer help with additional alterations.
Shipping
Once you have selected the dresses that you are looking for, it takes some time for these dresses to be made, particularly if you have selected the custom sizing option. Generally, most dresses are made within 2-4 weeks before it is shipped. If you are looking for an order quickly, for an extra $10 per dress, there is a rush order option that can speed up the process.

The website itself states that normal orders are delivered worldwide within 30+5 natural days, while rush orders can be delivered within 20 natural days. Compared to other online websites, we were impressed with these shipping times. Even when ordering dresses from traditional bridal shops, it is unlikely that you would receive the product in a short time frame.

What's more, we were even more impressed with the delivery guarantee from Chicsew, which states that if the dress is delayed, you can return the dress for a full refund if it is no longer required, or keep it and receive 30% of your money back. As with any bridesmaid dress, we recommend that you order with plenty of time to ensure on-time delivery and take into consideration any alterations you need to be made.