Did you know that womenswear is the best-selling clothing category in the world? With so many emerging trends and launches, this fact is no surprise.
Although every new season of fashion comes with garments that everyone can love, keeping up with the latest fashion trends can be extremely overwhelming. That is why curating a capsule wardrobe with enough garments to create casual outfits can be a total gamechanger. 
So, if you've been looking for a list of clothing items that you can get to stay casual and fashionable, you've come to the right place. Read on for all the tips and tricks you need to know to create fabulous casual outfits for women.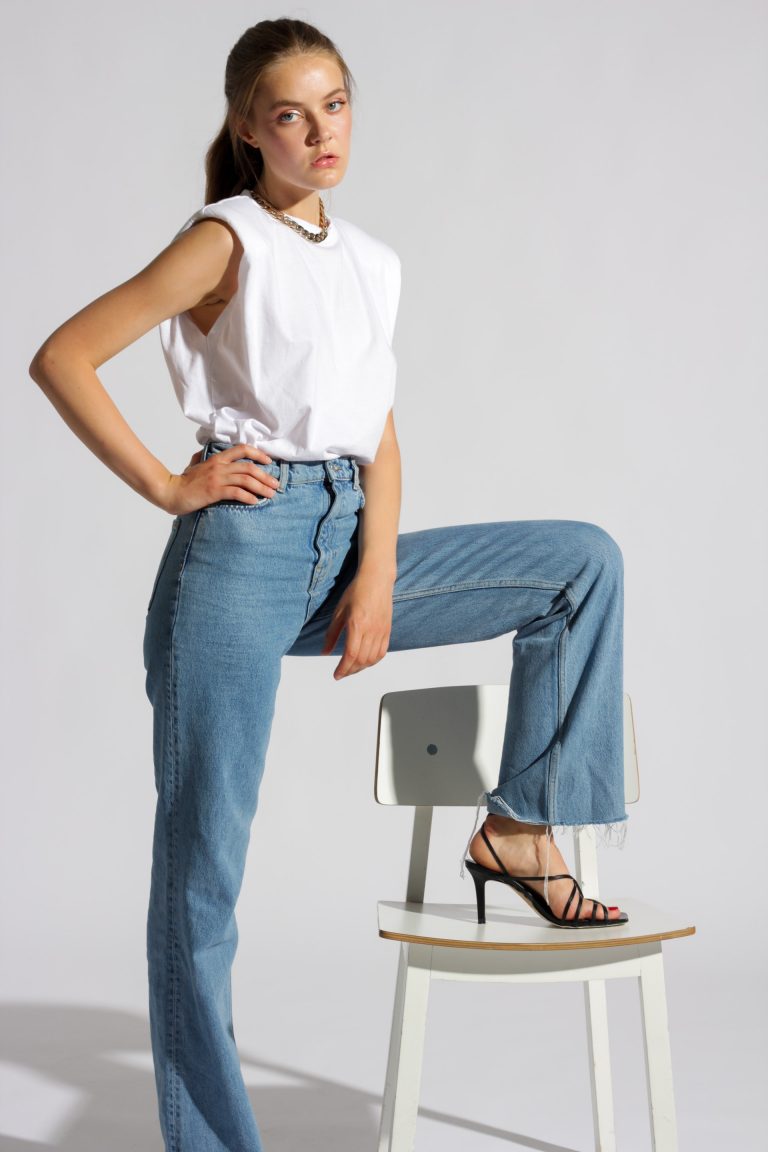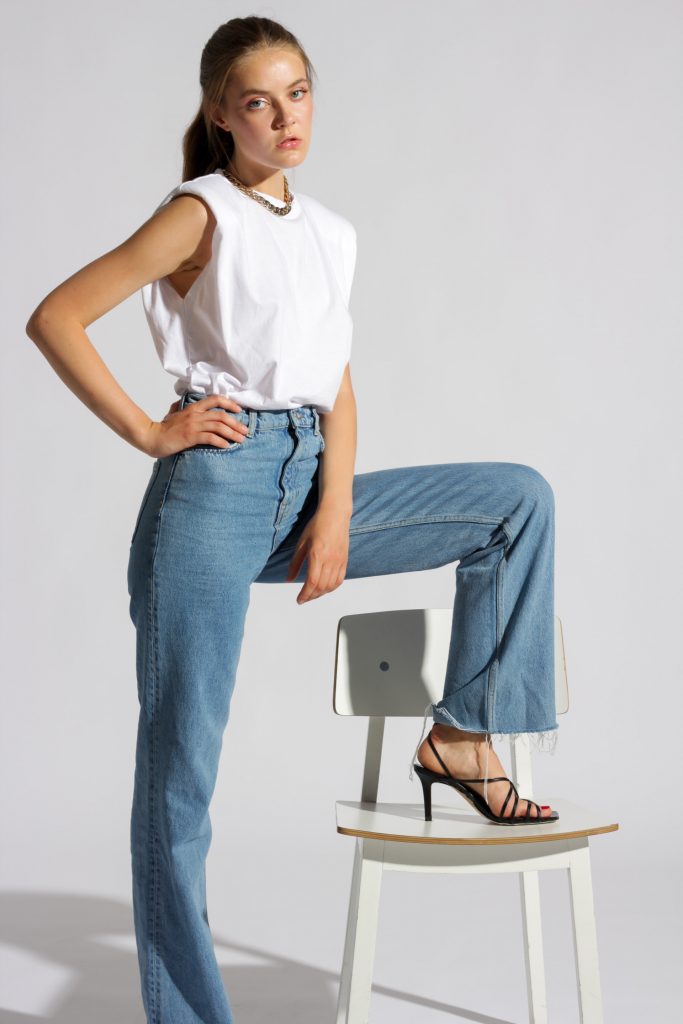 Casual Outfits for Women
No matter the season or year, some garments are meant to be staples in any woman's closet. Here are some examples:
Denim shorts
Graphic t-shirts
Denim jeans
Solid-colored t-shirts (mainly white and black)
Maxi skirts
Mini denim skirts
Sundresses
White jeans
Jogger pants
Cropped tops
Bodysuits
Overalls
Cardigans
Maxi dresses
High-waisted shorts
Denim Jacket
Leather Jacket
To complete the best casual looks, some accessories might also be necessary. Here are some of the best ones to add to your wardrobe:
White sneakers
Strappy sandals
Low booties
Hoop earrings
Tote bag
Mini backpack
Layered necklaces
Dad hats
Black and tan stockings
All of these items are fantastic for creating effortless looks.
Mixing and matching them can help you come up with many different outfits that you can wear for countless casual occasions. For example:
Denim Jeans and a Graphic T-Shirt
Whether you prefer mom jeans, slim jeans, high-rise, or any other style, a good pair of denim jeans is a must-have item that can help you create many different casual looks. Jeans are versatile and easy to dress up or down, depending on how informal you want to look.
So, owning a pair of jeans can help you look elegant (pair it with some high heels, a blouse, and a blazer) or super casual. To create a very easy and casual outfit, pair your favorite jeans with a cool graphic t-shirt. For an even more effortless look, tie the graphic tee, put your hair up in a high bun, add some hoop earrings, and carry a leather jacket with you if it gets chilly.
Wear this outfit with chunky sneakers, boots, or sandals for the ultimate casual look!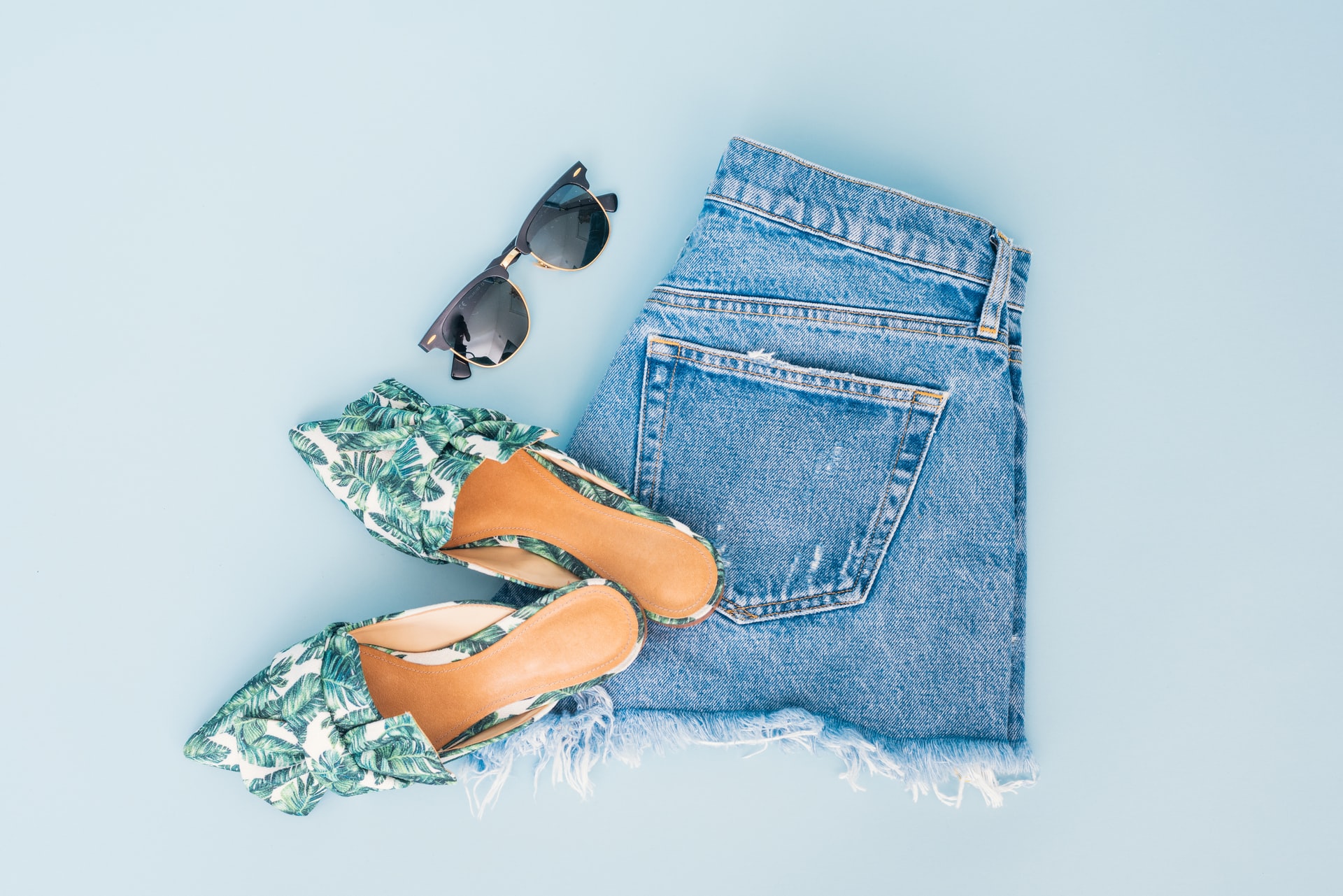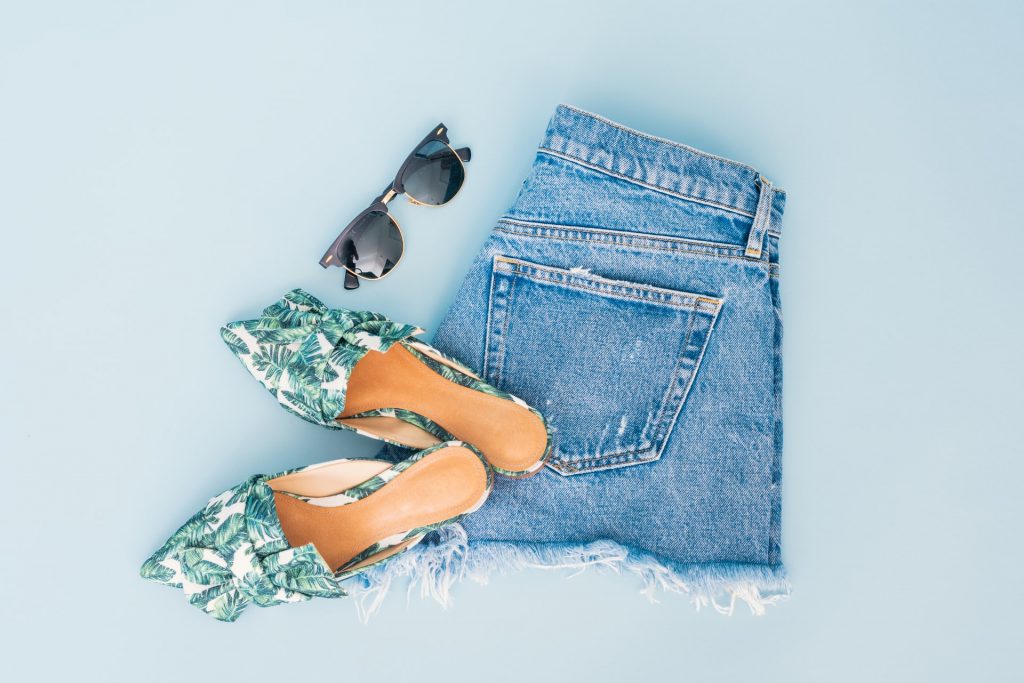 Denim Shorts and a Solid T-Shirt
Owning a pair of denim shorts is a must if you want to create casual looks— especially if the weather is warmer. Like jeans, you can wear denim shorts with a graphic tee. However, if you want more versatility in your wardrobe, try pairing them with a solid t-shirt of your choice.
Solid white, black, or gray shirts can be great additions to your wardrobe because you can wear them with many different bottom pieces. However, denim shorts also look great with colored tops!
Casually tuck part of the shirt into your denim shorts for an effortless look. The best part of this outfit is that because the shirt is plain, your possibilities for accessorizing are endless. So, feel free to wear this outfit with whatever shoes feel the most comfortable to you.
Maxi Skirt with a Cropped Top
If you want to look effortless and casual while still appearing elegant and put-together, try pairing a maxi skirt with a cropped top of your choice. Because maxi skirts are not always the most obviously casual garment, pairing them with a cute cropped top is a great way to dress it down a bit.
This outfit is an excellent choice for brunch with the girls, a stroll in the park, or a casual lunch date. Wear a pair of sneakers like the Chuck Taylor All Star in white, and voila! A super easy and cute casual outfit.
T-Shirt Dress
Another great casual outfit that requires minimal effort is putting on a simple t-shirt dress. Not only are they very comfortable, but you can find them in many different styles and colors to fit your individual style and aesthetic.
T-shirt dresses look great with simple white sneakers, sandals, or low booties. Also, you can add your favorite layered necklaces to take your outfit to the next level. Or, you can put your hair up in a high, messy bun and add some hoop earrings.
If the weather is chilly, you can wear your t-shirt dress with some black stockings, boots, and a denim or leather jacket.
White Jeans and a Denim Jacket
If you don't love the idea of wearing denim jeans all the time, you can switch up your outfits by having a pair of white jeans in your closet. White jeans can be styled with any graphic or plain tee for a casual and effortless look. Plus, you can add a denim jacket for some added warmth.
Consider getting a pair of ripped white jeans for an edgier but still casual look. For shoes, you can wear any type you would with your regular denim jeans.
Sundress
Sundresses are perfect for spring and summer and are easy to dress up or down, depending on the occasion. Wear some white sneakers or strappy sandals, and take all your stuff in a cute tote.
Sundresses are perfect to wear to a casual Sunday brunch, a casual dinner, a picnic in the park, or a day exploring a new city. Not only are they cute and simple, but they are also extremely comfortable and will make you look great and effortless whenever you decide to wear one.
If the weather is cold, you can still wear sundresses by wearing some stockings and a denim jacket.
Because sundresses come in many different styles, colors, and patterns, finding one that fits your style will be easy.
A Two-Piece Matching Set
Whether you find one with shorts, pants, skirts, or joggers, having a two-piece matching set in your closet can be a game-changer. Not only are matching sets very comfortable and fashionable, but they can also look casual.
Today, you can find matching sets made out of many different materials. They also come in many colors and patterns, making it very easy to find a style that fits your aesthetic.
Wear them with white sneakers, a mini-backpack, and a dad hat for the ultimate effortless look!
The best part about matching sets is that you can find one that looks fashionable no matter the season. For spring and summer, you'll be able to find shorts and skirt matching sets, while for fall and winter, you will be able to find warmer options.
High-Waisted Shorts and a Cropped Top
High-waisted shorts have become very popular in today's fashion world, for a good reason! They are comfortable, flattering on many different body types, and come in many materials, colors, and patterns.
Wearing your favorite high-waisted shorts with a plain cropped top can help create an effortless look. Pair it with a cute tote, some layered necklaces, and strappy sandals for an outfit you can wear all summer long! For another effortless outfit with the same two garments, wear a dad hat, mini backpack, and chunky white sneakers.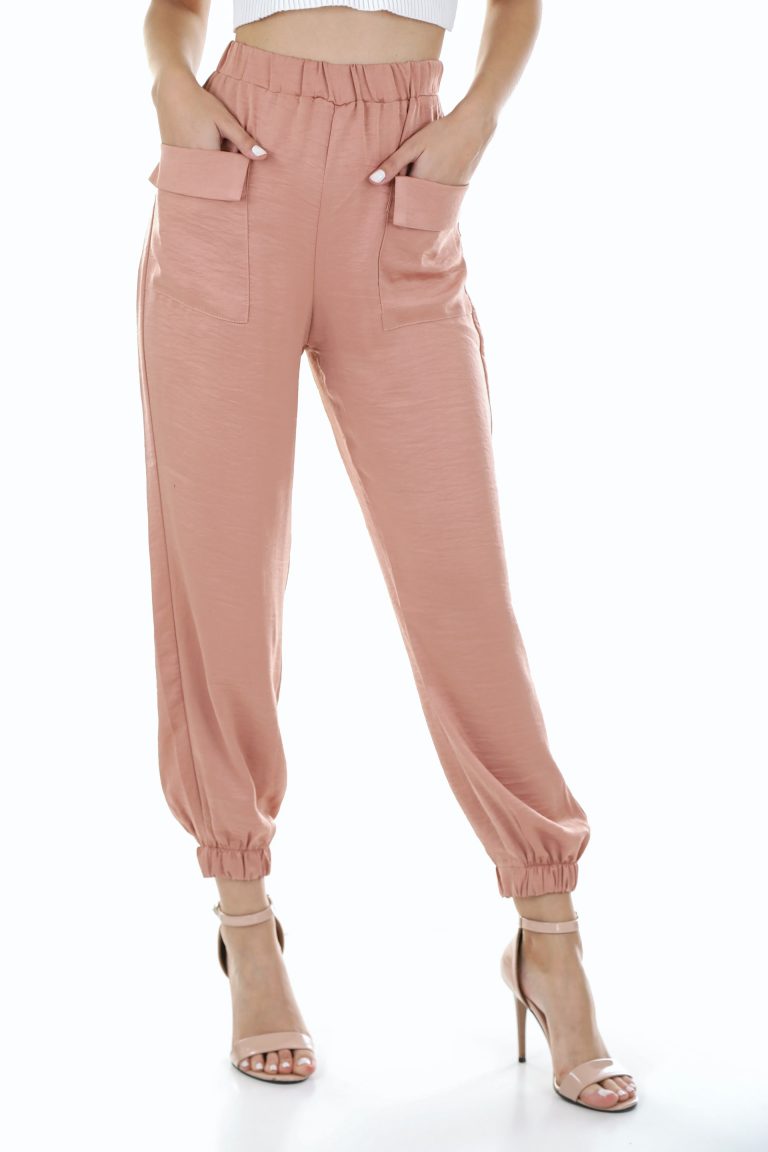 Joggers and a Bodysuit
Bodysuits are a fantastic top option that you can wear with any bottom garment you like. Because you can tuck them in, they create a flattering, slim-fitting look.
To create a very relaxed and effortless outfit, pair your favorite bodysuit with a pair of joggers. Because this type of pants tends to look a little looser, pairing them with a tight body suit is a fantastic way to create a more balanced outfit that looks great while remaining casual.
Add some layered necklaces, a tote, and chunky sneakers for the ultimate casual look you can wear anywhere!
If you need to make this outfit a little less casual, switch the chunky sneakers for your favorite pair of booties.
Overalls
Overalls are a great casual summer garment. Though denim overalls might be the first to come to mind, like some of the other items mentioned in this guide, overalls also come in many different materials, colors, and patterns.
No matter which overalls you pick, you can wear them with a cropped top, a plain t-shirt, or your favorite graphic tee underneath. Wear this outfit with a mini backpack and white sneakers for the ultimate casual look.
Furthermore, overalls also make great coverups for the pool or beach. So, wear your favorite bathing suit underneath for a casual outfit that you can wear out in town AND your favorite beach or poolside.
Black Jeans and a Solid White T-Shirt
Black jeans are another pant staple that every woman should have in their closet. In fact, owning a pair of denim, white, and black jeans will ensure that you always have a perfect bottom garment for any casual item that you wear.
Although you can wear them with the same tops as you would with denim jeans, black jeans can add a twist to any casual outfit. Wearing your favorite black jeans with a plain white t-shirt is a fantastic way to create a classic black & white moment! Pair the outfit with some white sneakers, hoop earrings, and a black or white tote.
Denim Jeans and a Cardigan
If you're looking for the perfect casual outfit for fall, try pairing your favorite denim jeans with your favorite t-shirt and a cardigan. Cardigans are a great item to add to your capsule wardrobe because they can tie your entire outfit together while keeping you warm and cozy.
If you want to have a minimalist wardrobe, grab a neutral-colored cardigan like beige, black, white, or gray. Or, opt to get a vibrant one to add a pop of color to your favorite fall outfit.
Pair your jeans and cardigan outfit with some low booties and a tote for a comfortable, effortless look.
Maxi Dress
Maxi dresses are a super easy way to look cute and casual while keeping the number of garments you are wearing to a minimum. Maxi dresses are extremely comfortable, flattering, and versatile.
Because they come in all kinds of colors and patterns, finding one that fits your mood and aesthetic should be easy! Plus, you can wear any type of shoes that you like since they will most likely be covered with the fabric of the dress.
Pair your dress with a cute tote, some layered necklaces, and voila! An exciting yet casual look that you can wear anywhere!
Denim Skirt and a Graphic Tee
If denim shorts are not your favorite, you should try incorporating denim skirts into your wardrobe. Denim skirts are a staple in women's clothing and can look effortless and casual if paired with your favorite graphic t-shirt.
Accessorize with some hoop earrings, strappy sandals, and a mini backpack for a classy yet casual look that will become one of your go-to's!
Take Your Style to the Next Level
Now that you know some of the best combinations to create casual outfits for women, you can take your style to the next level. With just a few items, you can create an array of amazing casual outfits.
So, if you're planning to go on a shopping spree, don't forget to grab a few plain t-shirts, graphic tees, denim jeans, and shorts. Furthermore, also grab a maxi skirt and some of the other items mentioned on the list in this guide.
Are you looking for more fashion tips and tricks? Make sure to check out the rest of our blog!