Last Updated on 27th October 2022
The end of the year is already on its way and almost upon us (again! Where has the time gone?) – so no better time to prepare yourself, your house, and your garden for what is probably the cosiest month of them all. We've put together five ideas to make your outdoor space stand out and create that special festive feeling this year, whenever you peek out of the windows.
#1 – The perfect lighting
Arguably the most important feature on this list. The right lighting is crucial for an expressive and not overwhelming outdoor decoration. When buying, it is important to make sure that the lamps are all intended for outdoor use, to avoid short circuits and the destruction of the decorations; thankfully, there is a huge range of LED and solar-powered products on the market to choose from. Fairy lights and netting are great for available trees and bushes on your premise. The use of small lamps, lanterns, or fairy lights as a substitute for tree fruits or blossoms is particularly creative; less is more here. If areas that are frequently walked on, such as paths, stairs, or doors, are to be illuminated, we recommend clearly visible and pure white light sources – other areas, on the other hand, benefit from warm-white or coloured light bulbs.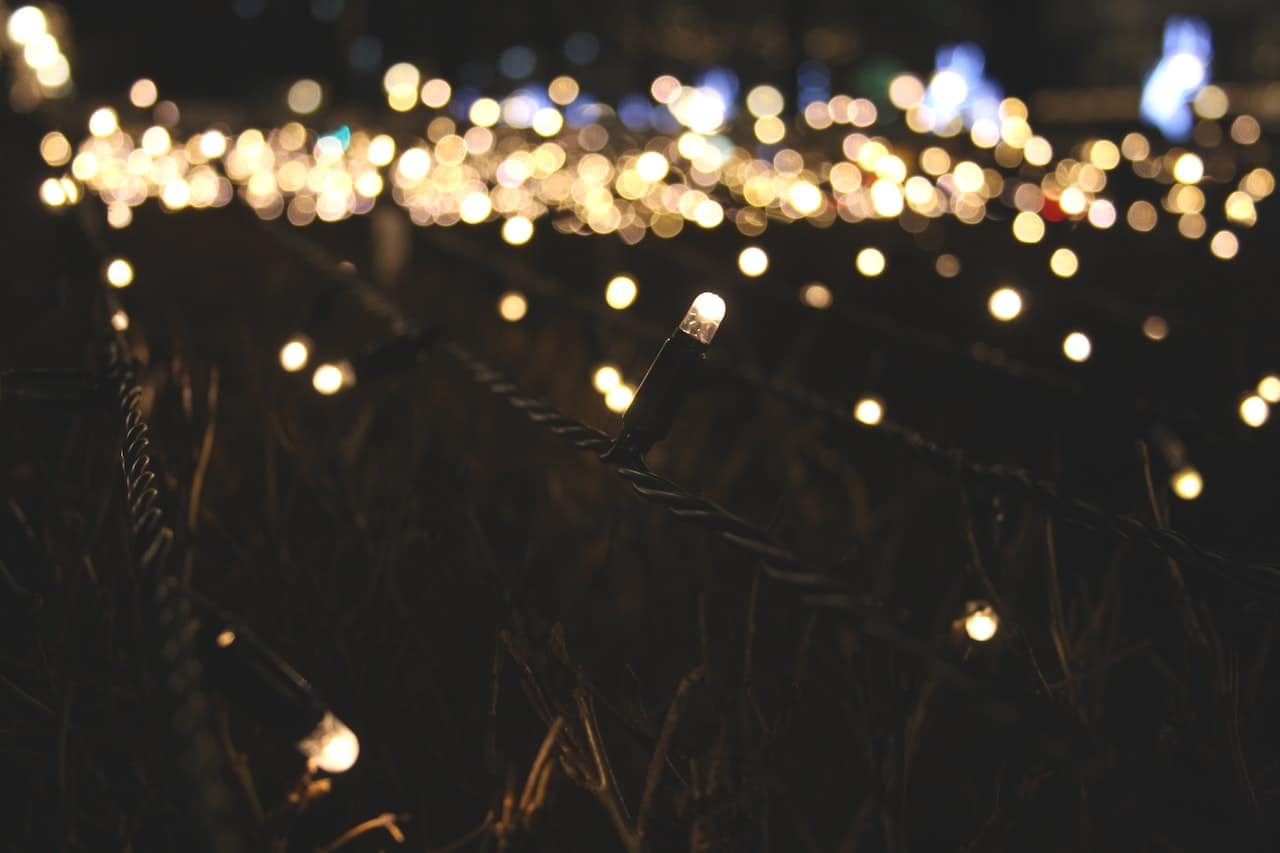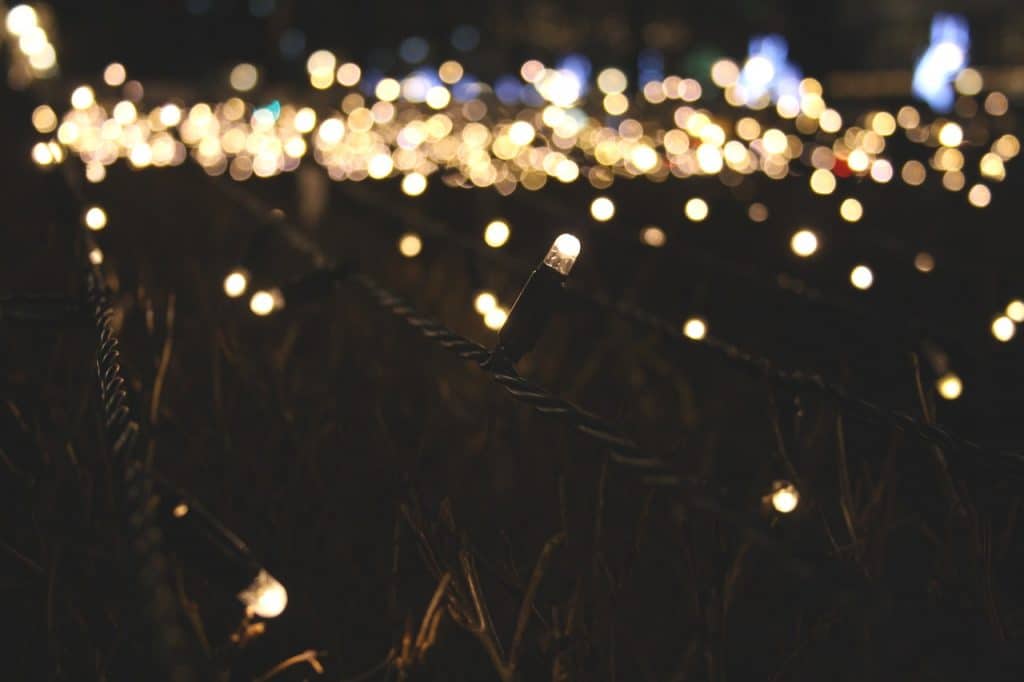 #2 – Framing eye-catchers
As mentioned above, less is more – and the same applies to your highlights. Depending on the size of the garden, one eye-catcher is usually enough, but larger gardens can install up to a handful before it looks too encroaching and crowded. Particularly highlighted objects can be more strikingly decorated trees or bushes, expressive and unique Christmas figures that stand out distinctly beautifully on open lawns or as door decorations, or smaller, but particularly intensively sparkling, pulsating, or colour-changing chains of lights.
#3 – Thinking outside the box
Use what you have! Does your garden have a fence? Add garlands that are wrapped around each post for extra wind- and weather resistance. Vacant flower beds? How about small solar lanterns that can look like a small sea of ??stars? Special ice crystal spray can give windows a beautiful icy frame, although snow may be a long time coming this year. Empty flowerpots? No problem. How about Christmas tree balls as a substitute for flowers?
#4 – Incorporate your house
Not only the garden but also the house itself can be integrated. Attaching nets of lights to the wall of the house (especially around the corner!) can appear like a glowing, glittering ivy. Special laser projectors ensure that the house itself serves as a screen for a sea of ??lights. Whether glittering stars, falling snow, or larger projections such as gifts, snowmen, or dancing Santa Clauses – the selection of is huge.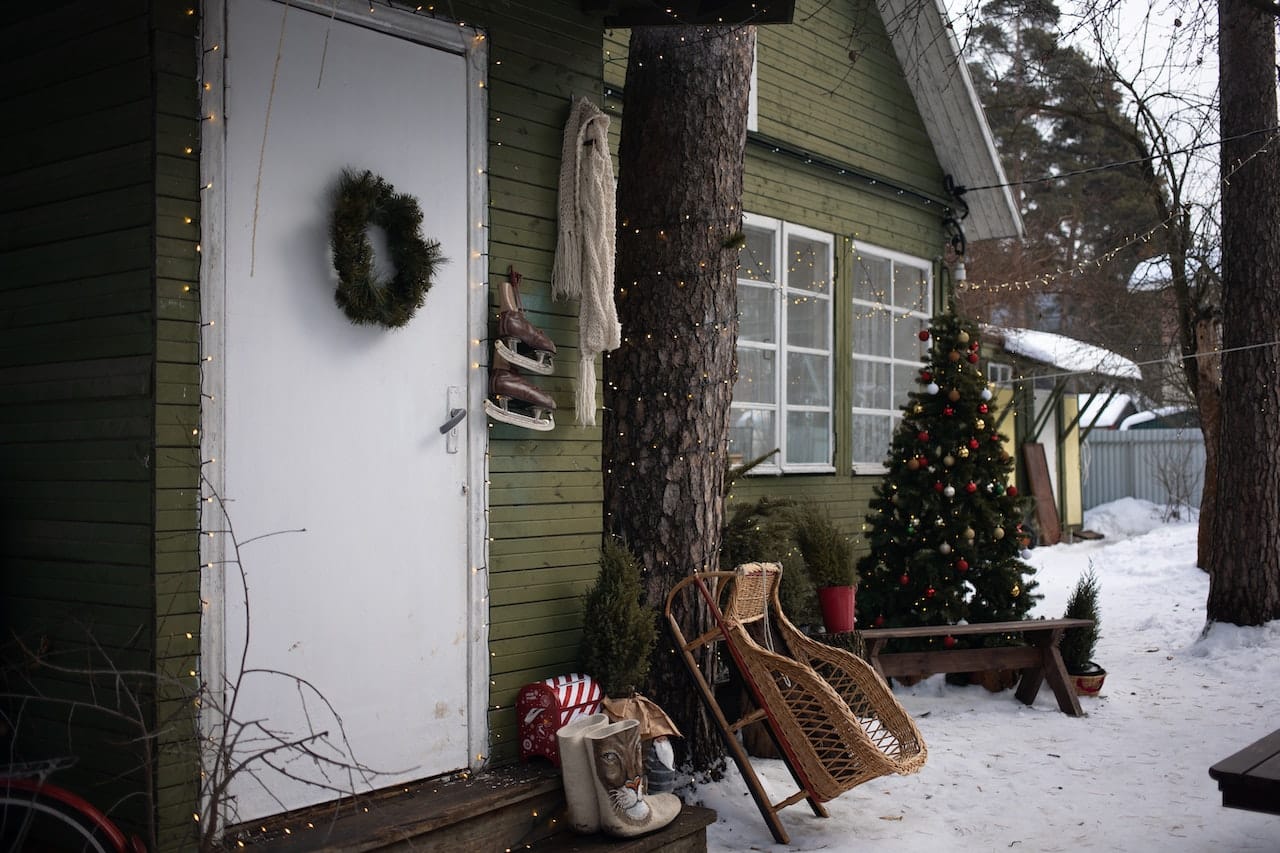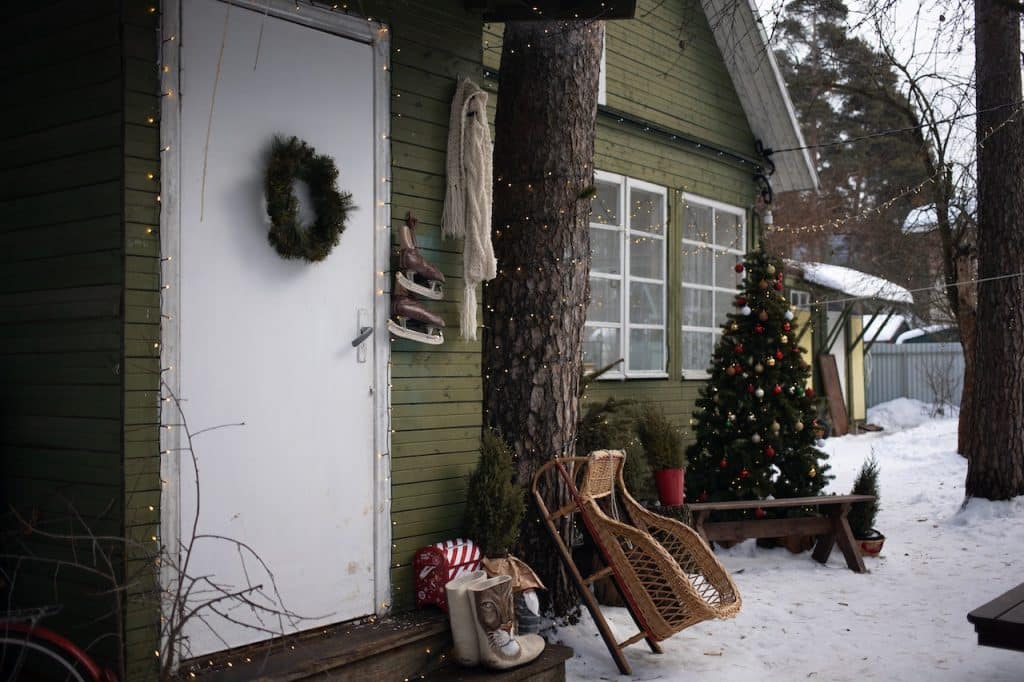 #5 – Don't forget your animal friends!
Especially in the winter months, it can be quite difficult for native birds to find enough food to survive comfortably. Our winged neighbours will thank us if we can attach fat balls to suitable places such as a bird feeder or easily accessible branches. Especially at Christmas time, these can often be bought in suitable Christmas shapes such as stars, hearts, or snowflakes. Or, you could always make some yourself. A solid double win!