Last Updated on 4th November 2022
Getting a 3-bedroom HDB flat is a common choice for Singaporeans, particularly for new owners because of its affordability and wide range of choices. Every owner's dream is to have an ample amount of room to call his/her own. However, it is not a secret that space is extremely limited in 3-bedroom HDBs for both resale and BTO flats. Trying to optimize and renovate the space available can be quite difficult.
A three-room HDB interior plan can actually be done. Today, there are lots of choices, even for smaller rooms such as three-room HDB flats. That means that you also will be able to transform the house by implementing an ingenious three-room BTO interior plan. Whether you're trying to make an open-plan area or extend your cooking area, you require only a little imagination and a lot of thinking outside the box! Of course, some expert assistance from a reliable interior decorator will certainly assist.
We're here to help you out by providing you with some smart 3 room HDB design tips. Here are some useful hints for making your 3-room HDBs look much more spacious than they did before.
1. Glass and Mirrors
Glass is arguably one of the most versatile materials you can use in decorating your home. For those living in smaller spaces, it allows you to make the most of what you have while still making sure that everything looks good together. It offers a wide range of possibilities in terms of how you arrange things.
For instance, you can turn your bathroom into a spa room, even though there are no baths in sight. Or you could put up a mirror along the wall to give yourself a wider view of your surroundings. If you want to take advantage of the natural lighting coming in from outside, you could install sliding glass doors that fold away when needed.
You can also incorporate your favorite pieces of art into your home. Mirrored frames and glass paintings look great in small spaces where you don't have much room to spare. They provide a lot of visual interest without taking up too much space.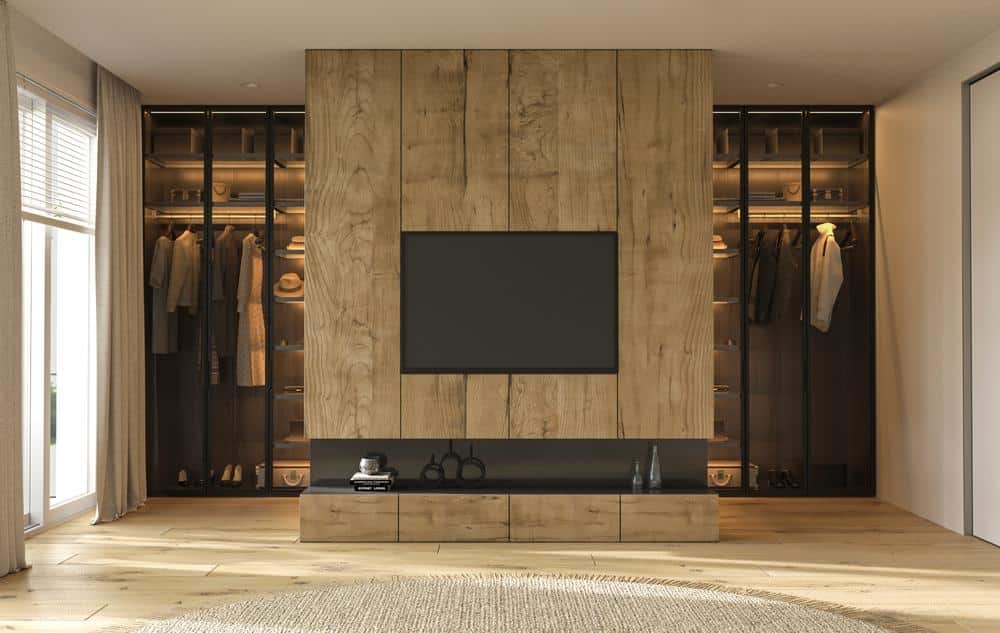 2. Maximize Your Space
The key to making the most out of your living space lies in finding a balance between functionality and aesthetics. This requires careful planning. Start by determining where you spend the majority of your time. Do you like sitting down or standing while doing things around the house? Are you a collector of knickknacks or minimalist? Is your bedroom used for sleeping or relaxing? Once you know what works best for you, you can begin to think about furnishing the rest of your home.
You may choose to opt for a larger sofa over a smaller one because you prefer to sit down rather than stand. Or perhaps you want to go for a large coffee table to accommodate a lot of magazines and books.
Make sure to keep an eye on the size of items such as lamps and mirrors. They tend to take up a lot of space, especially if they are placed close to the wall. Opting for a lampshade that does not cover much area will save you a lot of space. Similarly, placing mirrors above the sink or bathroom door will help you maximise the amount of floor space.
In terms of decor, consider choosing a neutral colour palette. Neutral colours such as white, cream, grey and black are easy to clean and won't detract from the appearance of your belongings. For those who love collecting knickknacks, you can always add some decorative touches to your home. A colourful rug or a collection of framed photographs will bring life into even the smallest corners of your home.
3. Choose a Light Colour Scheme
White is one of the most popular colours used in interiors today. And while it does work well in many applications, there are instances where it fails miserably. For example, if you're trying to make a room feel spacious and airy, then opting for a light colour scheme could actually end up doing just the opposite.
In addition to helping you achieve a calmer atmosphere, a light colour scheme can also help bring out the best qualities of your furniture pieces. A neutral backdrop helps showcase the natural beauty of wood, leather and stone. You won't have to worry about covering up imperfections or blemishes because everything looks great against a background of white.
Another option is to use grey as your base. Not only is it easy on the eyes, but it also works really well with almost every type of decor. Grey pairs beautifully with black, brown, and even cream.
4. Be Cohesive and Practical
The key to making your BTO interior design work is sticking to a cohesive set of colours and styles. This helps to keep things simple, while still giving off the impression of being unique. You don't want to go too far overboard on the design front because it can come across as tacky. Instead, stick to a complimentary palette of colours and styles. For example, you could bring in a cream sofa paired with a lot of white furniture. Or, you could opt for a dark blue sofa with a few pops of yellow. There are no hard rules here – just choose something that works well together.
Another thing to remember is that you shouldn't try to match every single piece of furniture within your home. If you do, it'll look like a complete mess. Instead, focus on bringing in a few key pieces that tie everything else together. These could include a coffee table, side tables, lamps, etc. Then, add in a couple of accent chairs and throw pillows to give each room character.
As for decorating tips, we suggest looking through RenoNerds for the latest and most spacious interior design ideas. Consider adding in a small area rug to help ground your living room. A large area rug might look nice, but it won't provide much support for your feet when sitting down. So, think about where you plan on spending most of your time and place rugs accordingly.
5. Including Wooden Elements Into Design
Wooden elements are often used in renovations because it adds character and warmth to the room without being too overwhelming.
For example, you can bring some natural warmth into your kitchen and living area with vented cabinetry or a wooden wardrobe, creating a more inviting space. A muted colour scheme will add sophistication and help make the space feel less stark.
You can even add some sleek, dark elements, like black furniture, to stylise your home together with wood furnishings.
To keep things simple, opt for a neutral palette of white, cream, grey and charcoal tones.
To Conclude
When designing your new home, there's no need to be overly ambitious. Just follow these five steps and you're sure to create an attractive and comfortable space.