Nothing speaks louder than your signature scent. Whether you want to raise the temperature, draw attention, or simply feel seductive and confident, a sexy perfume is the perfect accessory.
We've curated the sexiest scents just for women who know how subtly powerful their presence can be!
From sultry sandalwood and lavender accents to exotic florals and sheer musk—fall in love with these alluring aromas that will turn heads everywhere you go.
Best Sexy Perfumes For Women
Chanel No 5 by Chanel
Since its debut in 1921, Chanel No. 5 has become one of the most famous perfumes of all time. A symbol of beauty and elegance, it's made from a mix of classic scents, like jasmine, rose and sandalwood and amber for unique woodsy scents, and ambergris and vanilla for a hint of sweetness. Even though it's 100 years old, Chanel No. 5 is still as modern as it was when it was first released.
SHOP NOW
Scandal by Jean Paul Gaultier
With its racy ad campaigns featuring controversial personalities, this Scandal by Jean Gaultier is a cult classic that's become a best-seller since it hit shelves in 2017. This one-of-a-kind blend makes every spray exciting and inviting, with hints of honey, orange blossom, pear, freesia, and patchouli.
SHOP NOW
Black Opium by Yves Saint Laurent
This sexy fragrance is versatile and enticingly feminine. With hints of pink pepper, rich coffee, white jasmine, and vanilla, Black Opium is super seductive.
SHOP NOW
J'adore by Dior
Launched in 2002, J'aore by Dior is iconic. Its alluring key notes of jasmine rose and patchouli mixed with sweet citrus produce a soft and sensual scent that has captured the hearts of many. Often referred to as the "scent of love", J'aore by Dior remains a popular choice among many looking for a timeless classic fragrance.
SHOP NOW
Santal Blush by Tom Ford
Tom Ford's Santal Blush is a fantastic fragrance (and one of our absolute faves!) with a woody, sensual scent. It's composed of top notes of plum, apple and bergamot followed by a heart of jasmine and frangipani. The base notes feature sandalwood and patchouli, leather and amber, adding deep layers to the overall scent. With its sophisticated and exotic aroma, Santal Blush will leave you feeling confident, passionate and empowered all day long!
SHOP NOW
Pour Femme Intense by Dolce & Gabbana
There's one word to describe Dolce & Gabbana's Pour Femme Intense, and that is "exciting". This modern sexy perfume has a light texture that makes it suitable for everyday use without being too overpowering. With floral notes of Mediterranean jasmine and lily of the valley capped with sandalwood and cedar, Dolce & Gabbana Pour Femme Intense oozes the sophisticated elegance of a confident lady.
SHOP NOW
Velvet Orchid by Tom Ford
Tom Ford's Velvet Orchid is a heady elixir of tempting aromas designed to captivate and entice. Top notes like honey, mandarin and bergamot mingle with seductive heart notes of rose absolute, jasmine and orange blossom, creating the perfect blend for an irresistibly alluring scent. Finally, base accords such as sandalwood and myrrh patchouli settle into a bed of vanilla, giving it that extra glamour – making this iconic fragrance unforgettable!
SHOP NOW
Flowerbomb by Viktor & Rolf
The embodiment of luxury, Viktor & Rolf's Flowerbomb encapsulates a sensuality that has stood the test of time. This delectable scent combines top notes like tea and bergamot with heart notes like jasmine for an undeniably floral fragrance experience. A true timeless classic in its own right, you can trust Viktor & Rolf to take your senses on an exquisite journey with every spritz!
SHOP NOW
Euphoria by Calvin Klein
An intoxicating scent, Calvin Klein's Euphoria is for passionate romantics. With a blend of rose, jasmine and musk creating floral undertones, coupled with the mysteriousness of earthy scents, it promises to captivate anyone who catches its alluring aroma. The modern bottle design portrays strong femininity through its matte black frame and sleek lines.
SHOP NOW
Daisy by Marc Jacobs
Daisy by Marc Jacobs is a delightful escape for all your senses. Soft and fragrant with romantic base notes of linden blossom intertwined with white violet to create an uplifting citrusy aroma that delicately dances on the wind. It's perfect any time you want to feel joyous and feminine, whether it be celebrating a special moment like a first date or adding sparkle throughout everyday occasions – Daisy will bring out the blissful spirit in every woman!
SHOP NOW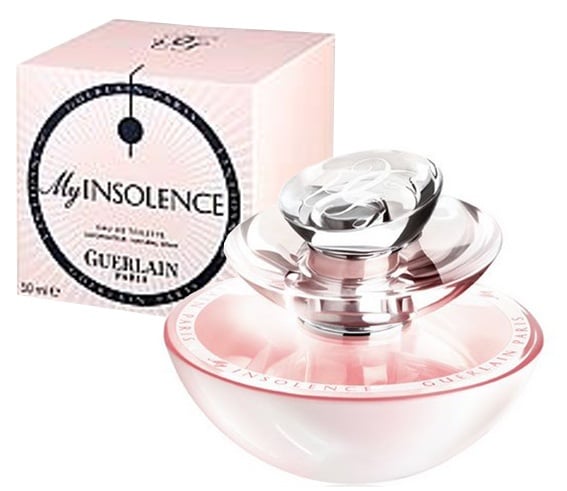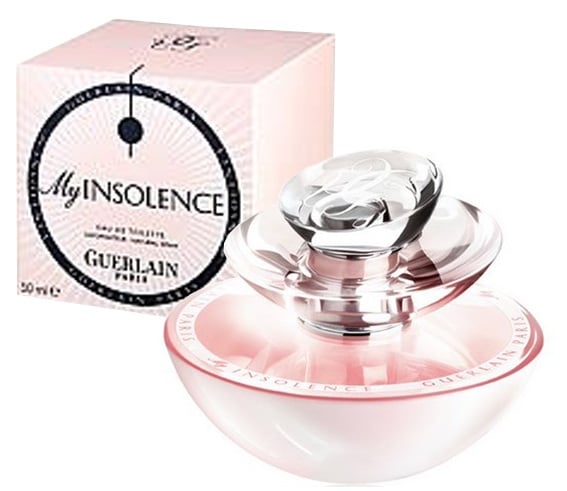 Get ready to be captivated by My Insolence, a luxurious and playful fragrance from Guerlain. With its zesty top notes of mandarin orange, bergamot and orange blossom that give way to the spiced rosemount heart before finishing off with warm sandalwood and tonka bean – this mix creates an alluring scent sure to put a sparkle in your step!
SHOP NOW
Sì Eau de parfum by Armani
With Giorgio Armani Sì, you can make a lasting impression. This classic scent artfully blends rose de Mai, lychee flowers, cassis buds and other precious ingredients for an irresistible aroma that radiates femininity and sensuality with modern appeal. Since 2013 it has been the go-to fragrance of many women worldwide – timelessly elegant yet subtle enough to wear day or night on any occasion without ever feeling out of style!
SHOP NOW
Gucci has been crafting irresistible scents since 2010, and Gucci Guilty is no exception. Boasting a harmonious blend of lavender, white peach, orange blossom, patchouli and anise top notes – it offers the perfect balance between opulence and mystique that have made this scent one of the most popular fragrances in its category.
SHOP NOW
Black Orchid by Tom Ford
Black Orchid has come to dominate the perfume world, captivating those seeking a sophisticated and exotic scent. This mysterious oriental floral is composed of romantic blackcurrant blended with French jasmine and enriched by creamy sandalwood. Patchouli combines with an alluring vanilla aroma for an unforgettable experience – it's no wonder this classic quickly rose to fame in 2006 when its modern Noir Gourmand essence met white truffle!
SHOP NOW
Poison by Dior
Dior Pure Poison is an iconic perfume embodying intense pleasure and alluring sensuality. At first, its enchanting blend of White Flowers invites you in before mellowing into the magnetic base of Musk And Amber – a perfect concoction to leave an unforgettable mark wherever your night takes you. Experience passion like never before with this timeless scent from Dior, and make sure no one can take their eyes off you!
SHOP NOW
Created by the French designer Thierry Mugler, this luxurious scent offers an aroma of indulgent chocolate, caramel, honey and vanilla with powerful top notes from bergamot, helional and dewberry to tantalize your senses. Since its launch in 1992, this iconic blend has been cherished for its unique seductive smell that transcends through time.
SHOP NOW