Last Updated on 24th February 2023
Curtains are often something that we simply forget about, but they serve a crucial purpose when it comes to interior design.
Not only do they create a sense of style and individuality, but they also serve an important practical role by controlling the light that enters a room, providing privacy, and thermal and acoustic insulation.
While there's a lot that goes into choosing the perfect curtains, one of the key factors to consider when choosing window coverings is the drop length.
The drop length refers to the distance between the top of the curtain rod and the bottom of the curtain. While there are quite a few different options, it's essential to choose the right length, as it will determine whether your curtains look their best and truly enhance the overall aesthetic of your room.
Read on for some top tips to help you choose the right drop length for your curtains.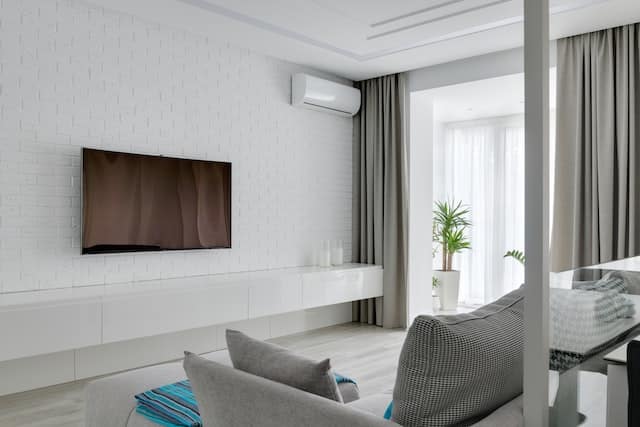 Floor-length curtains
Floor-length curtains are a very common option that people go with, great for creating a classic look in any space you put them in. The ideal drop length for floor-length curtains is typically just touching the floor. This ensures that the curtains gently skim the floor, without picking up excess dust and dirt, which creates a really neat look.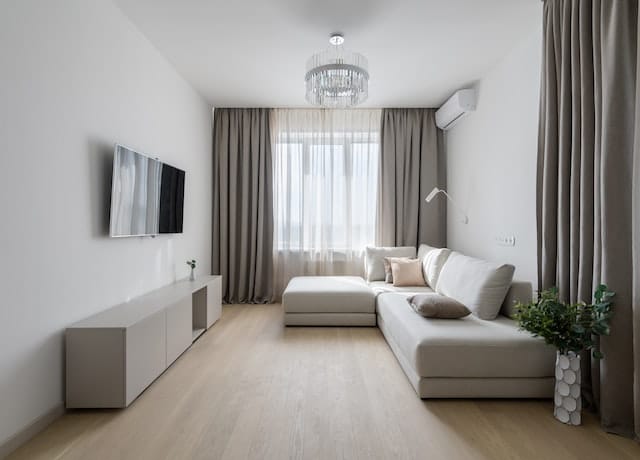 Puddling curtains
Puddling curtains are elegant and luxurious, great for creating a romantic, classic kind of aesthetic. Puddling occurs when the curtains dip slightly further than the floor level, and the excess fabric kind of makes a 'puddle' on the floor.
This look is ideal for formal living spaces, such as certain dining rooms, or bedrooms. The ideal drop length for puddling curtains is usually between 6 and 12 inches longer than the floor, whichever you think looks best in your space.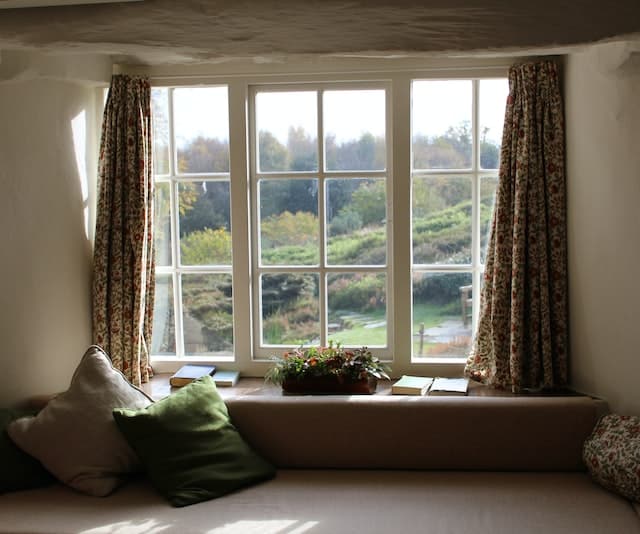 Short curtains
Short curtains, commonly referred to as cafe curtains, are a great option for kitchens, bathrooms, or other small windows where you don't need to block all of the light. They're available from online retailers such as Woodyatt Curtains, and the ideal drop length for short curtains is typically halfway between the window frame and the window sill.
This ensures that the curtains do not obstruct the view or interfere with any activities taking place in the room, while not leaving a gap at the bottom of the window.
Floating curtains
Floating curtains create a modern look, by hanging just slightly above the floor. The ideal drop length for floating curtains is typically between ½ inch and 1 inch above the floor; this style is ideal for minimalist or industrial decor styles, and creates a clean, streamlined look.
When choosing the right drop length for your curtains, there are a few important factors to consider. These include the height of your ceilings, the size of your windows, the style of your decor, and the functionality of your curtains. It's important to measure your windows very carefully, and consider how your curtains will look when hung, before making any final decisions.
The right drop length is an important consideration when choosing curtains. Floor-length curtains, puddling curtains, short curtains, and floating curtains all have their own unique look that might perfectly suit your space.
By choosing the right drop length for your curtains, you can ensure that you create functional, beautiful spaces throughout your home.