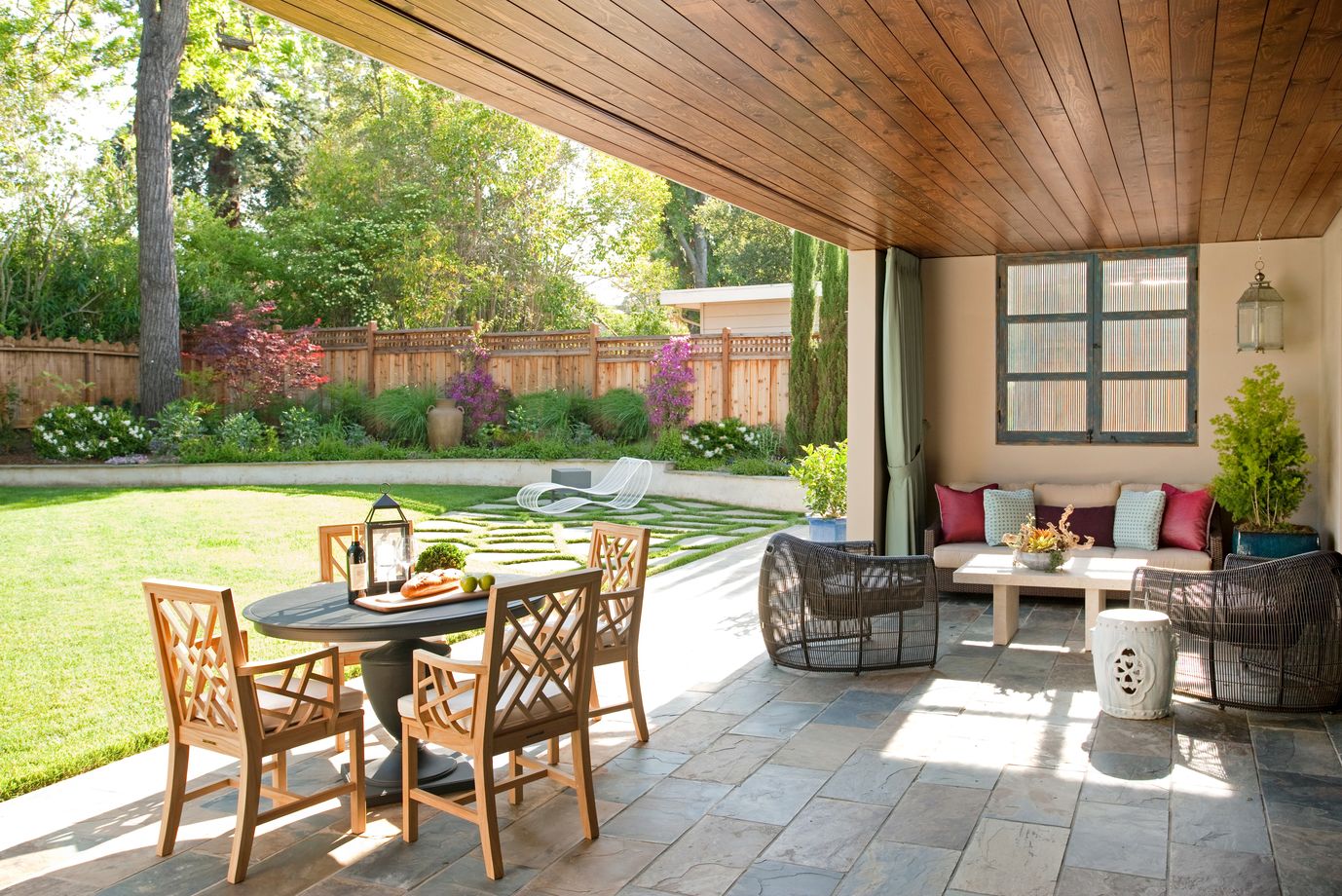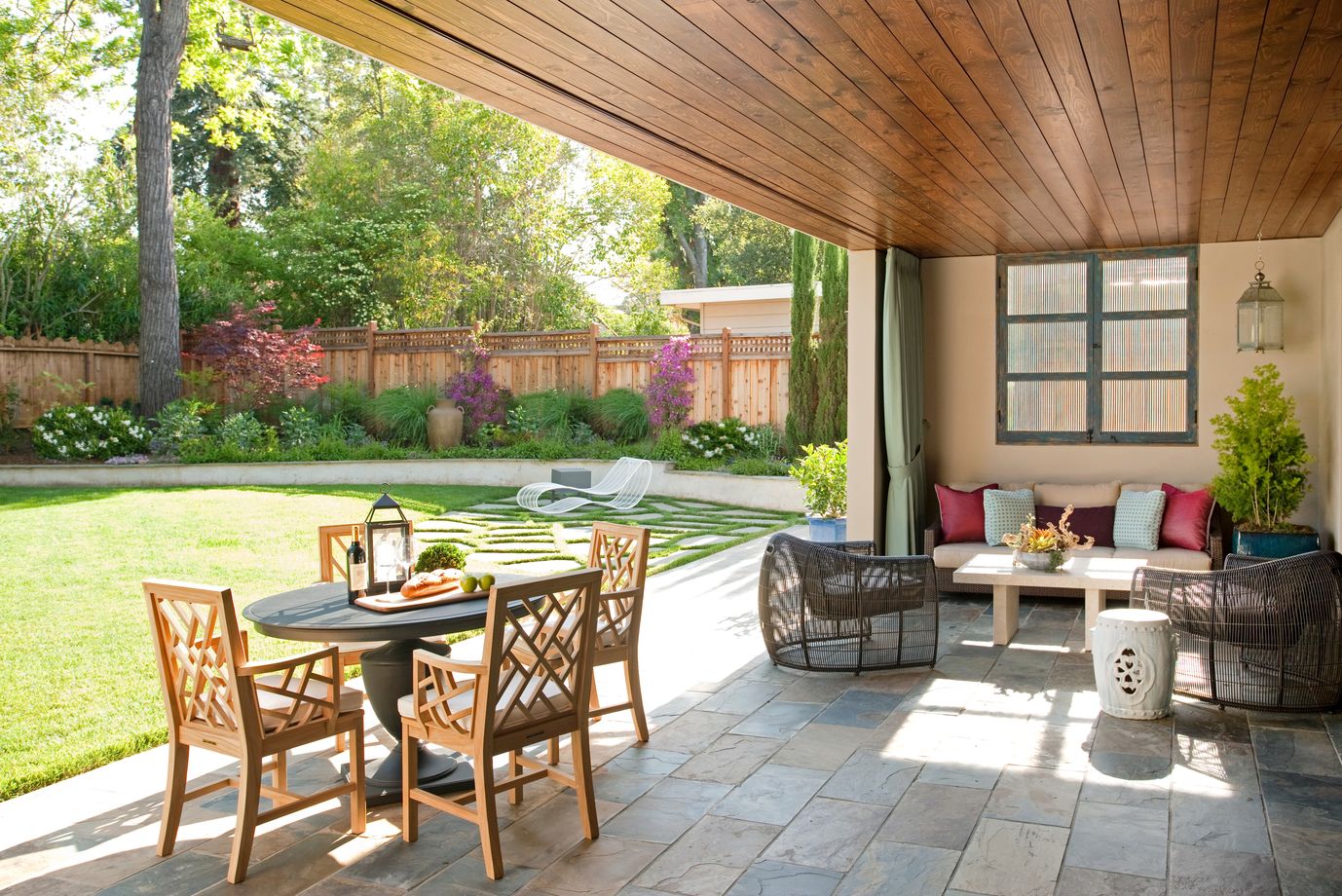 You can feel it in the air: summer is coming. No more chilling winds that cut through your clothes or dark clouds to hide the sun. Everything is blue sky.
Though the summer months mean beautiful surroundings and good tans, it can also mean uncomfortably hot weather. It's the kind of weather that makes your thighs stick together and gives you a constant, sweaty glow. Yes, everything looks green, luscious and alive, but it's hard to enjoy when it feels like you're suffering from heat stroke.
Here are four ways to maximize your outdoor space without forfeiting comfort.
Hammock Swing, Anyone?
Do you know what makes the perfect summer day? A breeze that kisses your skin while you sway to and fro in a hammock. Whether you're taking an afternoon siesta, reading a new book or cuddling up to your favorite person, rocking in a hammock on a beautiful summer day is a lazy day well spent. An "extremely comfortable" piece of outdoor furniture, hammocks require little care in exchange for a wonderfully satisfying time spent outdoors. Mix up your outdoor décor and summer style with a hammock swing!
Sitting Under a Cool Covered Porch
Though bright summer days are a delight to the senses, the summer heat that comes with those bright days can be tough on people who tend to wilt in the summer heat. Hundreds of people die every year due to heat exhaustion. Who wants to sit outside in the searing heat (no matter how spectacular the day is) if it means a potential trip to the emergency room?
Heat exhaustion or stroke isn't something you have to worry about if you stay hydrated and install an outdoor ceiling fan under your covered porch. According to Houzz, "ceiling fans create circulation, making the porch feel up to 8 degrees cooler. The drop in temperature makes outdoor lounging much more enjoyable in the summer." What is the point of having a stunning porch and well-manicured backyard if you aren't able to enjoy it? An outdoor ceiling fan will help keep you cool and reveling in the outdoors!
Koi Ponds are the Best Ponds!
The backyard doesn't have to consist of a green lawn and a flower bed, nor is it necessary to fill with an in-ground cement pool. The landscape of your home is just as important as its interior design. To make your outdoor space an exciting place to hang out, build a koi pond. Not only will the pond provide a handsome aesthetic, but it'll also act as a stress reliever. Landscape Planet writes that koi fish are "regarded as symbols of good luck, strength and prosperity in Japan." The brightly colorful fish and the bubbling water will take you into a headspace of deep relaxation. Isn't that what we want out of our homes, space where we are free to be ourselves and block out distractions?
Living Succulent Wall Art
To really feel enveloped in the outdoors but not have to leave your porch, consider building living succulent wall art. The perfect vertical garden that requires little water, all you will need to craft this project is a picture frame, succulent soil, chicken wire and succulent trimmings. Be sure that the wall you hang the succulent wall art against gets plenty of sun and make sure the frame can handle the size of the succulents as they grow; they won't remain tiny forever!
Relaxing outside with a sweating glass of lemonade in one hand and a magazine in the other is a vacation in and of itself. Why not turn your outdoor space into your own special oasis?