Fashion isn't only about clothing items like shirts or pants – accessories also matter, as they are the finishing touches of an attire.
They enable you to breathe new life into your outfit, making it look fresh and absolutely gorgeous. If you want to learn some tips on accessorising like a pro, look no further.
We're here to guide you in this process so you can level up your style and turn heads when getting out there. Let's get into it!
Creating notable signature looks through accessories
Put simply, accessorising is about choosing the right accessories (such as jewellery, scarves, or belts) to complement your stylish outfit and, thus, enhance your look. If you want your attire to be memorable, it's vital to look for functional items that also look great. Here are some things to keep in mind when accessorising:
Forget about matching accessories. The conservative mindset that you should use the same pattern and colour for your outfit add-ons is no longer relevant. The style match is the only aspect you should focus on when accessorising. So, the best tip we can give you is not to be afraid of being bold and mixing shades that blend together.
Pick a signature accessory. This accessory should work well with most of your clothes, making your look unique. Since it goes with different outfits, a signature accessory means you already have something to wear on a specific occasion. Then, you'll only have to complement the look with extra accessories.
Think about colours and patterns. Neutrals will never become outdated when it comes to accessories and clothes, as they look elegant and stylish. However, if you want to turn a plain outfit into a remarkable one, colourful accessories are key.
Focus on transforming your outfits. Accessorising is powerful because it allows you to transform any outfit, no matter how basic. After getting dressed, you should take a moment to check your look and determine whether it is appropriate for the occasion. If not, consider what kind of accessories you can use to improve it. Experiment with different shoes, scarves, belts or bags and see which ones can make your outfit unique.
Create a balance. When it comes to accessorising, the goal is to create a balance between various items, so it's vital to be thoughtful about what is too much or too plain. Instead, you should opt for accessories that feel right and are suitable for your fit. Consider factors like dress code, location, and event.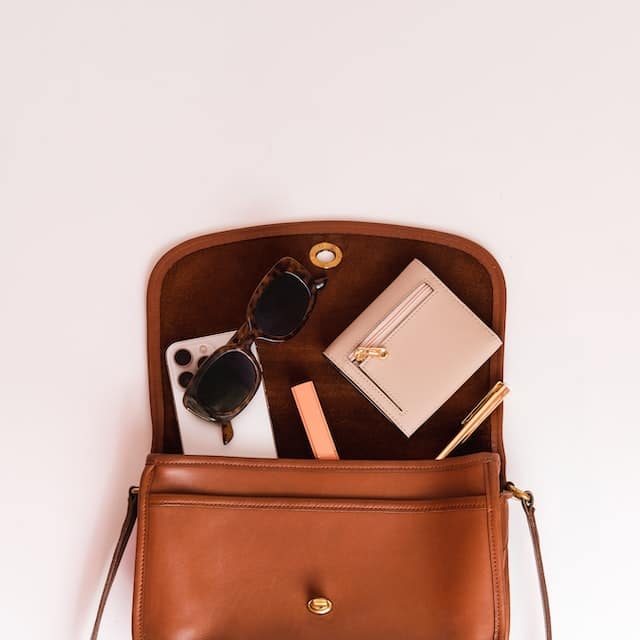 Top 5 essential accessories that complement an outfit
Accessories fall into different categories, and each of them has the purpose of improving your looks – and helping you tap into your inner fashionista:
Bags and backpacks
Bags are a must-have accessory in every woman's wardrobe, so you should have a few options to choose from. Consider including colourful and neutral bags in different styles so you can have a bag appropriate for various settings.
For example, crossbody bags, clutches, and bucket bags are all great choices that you can opt for. And let's not forget about backpacks – they are essential, as you rely on this accessory most of the time when going out. Bags and backpacks are used on different occasions, so it's best to have multiple options for both.
And why not showcase your personality through these accessories? After all, this is what fashion is all about. For instance, you can choose among these Loungefly bags and backpacks the one that most appeals to your taste and proudly wear your fandom.
Scarves
Many see scarves as accessories you can only wear during winter, but that couldn't be far from the truth. Now, we aren't saying you should go out with your wool or knitted scarf around your neck during summer. But scarves aren't only designed for the cold season but also for warm weather, providing a chic and elegant look, and they are ideal in semi-formal or business settings. We recommend opting for a small silk or chiffon scarf or a stylish neckerchief.
Belts
Belts are functional, as they help keep together an ensemble. However, this isn't their only purpose. It's impossible to ignore the aesthetic role of belts, as they can shape a woman's body and show off her silhouette. Plus, it is an accessory which adds a glamorous finishing touch to most outfits. Belts work on different occasions, whether you're looking to create a casual, work, or elegant outfit for a night out with your friends. No matter the purpose they serve, you'll always be guaranteed a polished and complete look.
Jewellery
Who says you need an extensive jewellery choice to accessorise successfully? A few sets in bronze, silver, gold and rose gold will do the trick, covering all your needs in terms of accessories. If you want to achieve a more sophisticated look, choose a subtle gold necklace, bracelet and earrings. Diamond studs are your go-to for an elegant vibe, as they are eternally classy. A delicate silver set, a choker and hoop earrings are perfect accessories to spice up your day-to-day outfits, but you want to pick them based on your attire choice and mood.
Hair accessories
There was a time when hair accessories were no longer trendy, but that's not the case anymore! Now, they are in style again and have the power to make your outfit significantly memorable. Silk scrunchies, headbands and vibrant hair clips are fantastic accessories to add to your outfits. These items will fit perfectly into your fashion style while highlighting your hairstyle to make you shine brighter than ever.
Accessorise to look your best and impress
Using fashion accessories the right way is about not going overboard. This is key to enhancing your style and looking absolutely fab! No matter how boring your wardrobe is, you can turn it into a stylish one by opting for eye-catching accessories. You should aim to strike a balance and look for ways to create stunning outfits. By following the tips mentioned above, you'll make a fashion statement wherever you go.