Struggling to find the perfect corporate gift? Choosing the right one can be nerve-wracking, especially when you want to make a lasting impression. Trust us, we know how you feel!
Corporate gifting is a great way to show your appreciation to clients, employees, and partners. But with so many factors to consider such as the recipient's taste, your budget, and the message you want to convey, it can be tough to know where to start.
Don't worry; we've got you covered! We've put together a comprehensive guide covering everything you need to know to choose the perfect corporate gift.
Whether you're looking for a thoughtful gift for a client or a practical present for an employee, we have plenty of ideas to inspire you.
Different Types of Corporate Gifts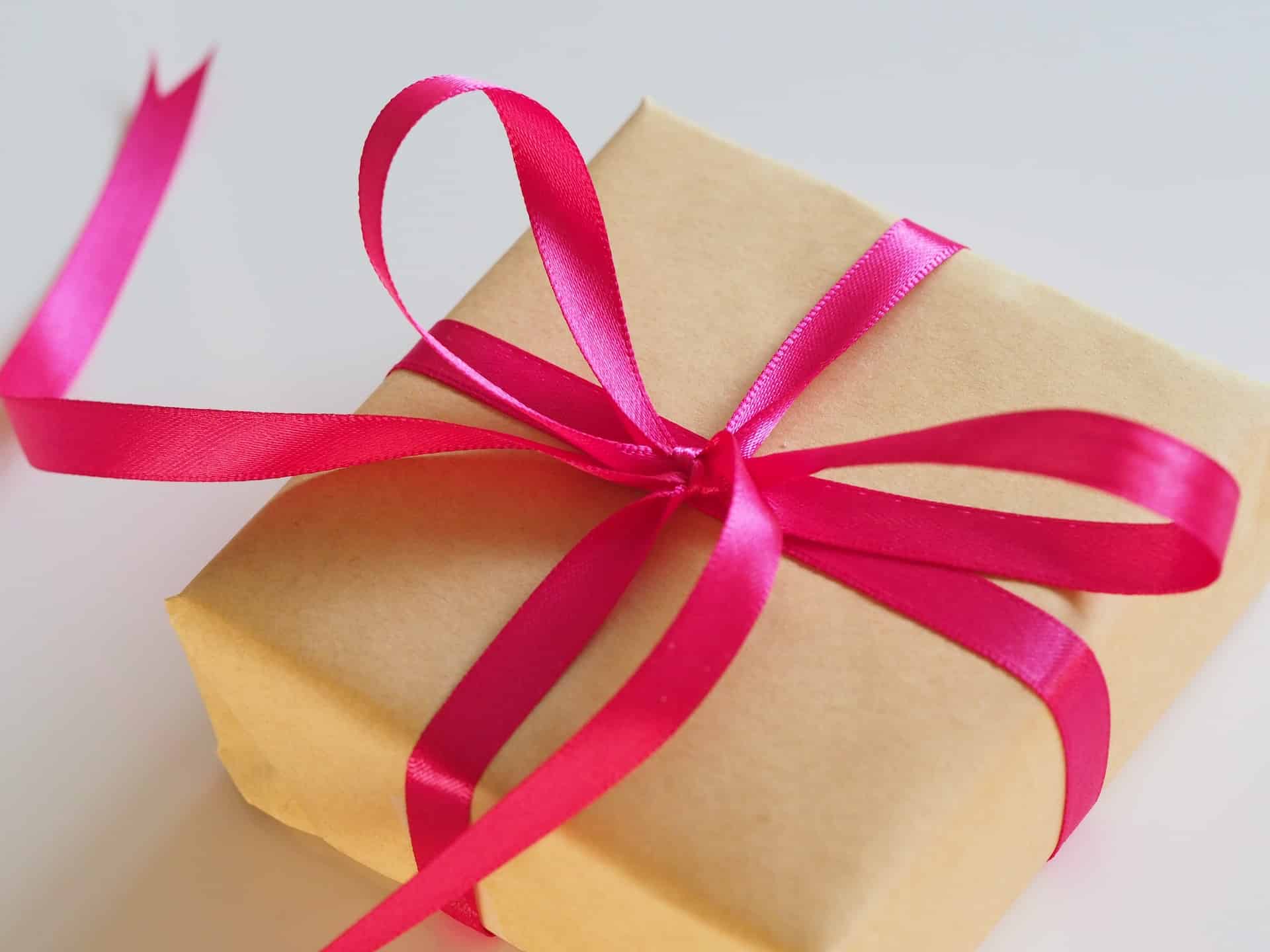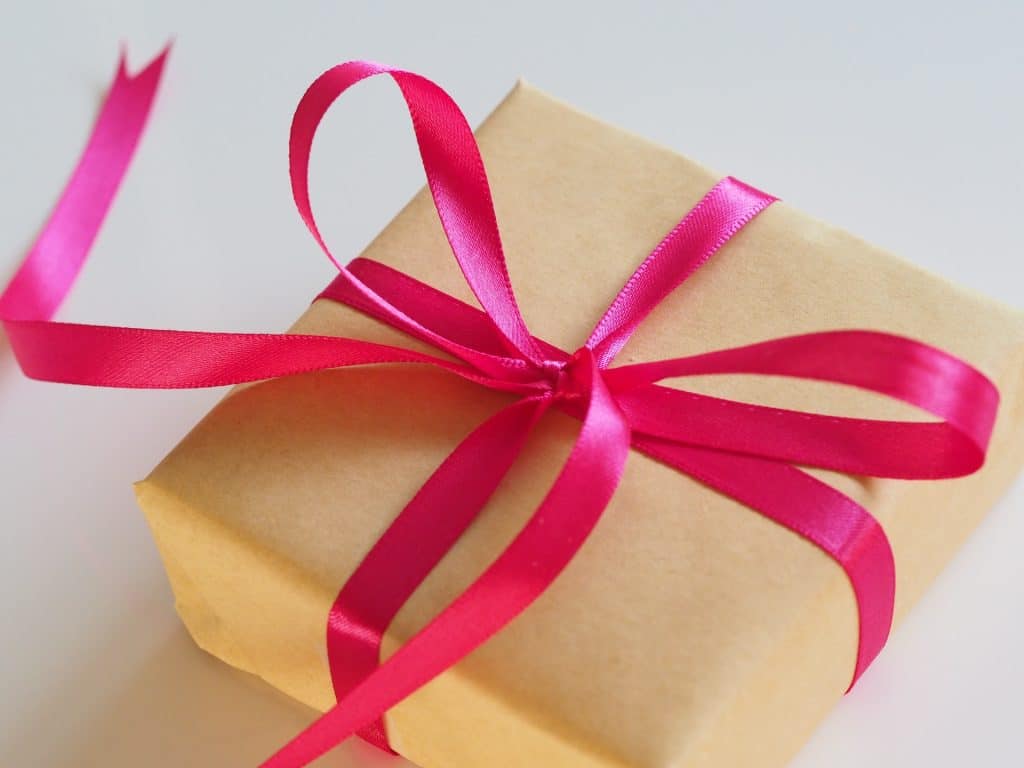 Practical Corporate Gifts
Corporate gifts can sometimes be a drag – but not when they're practical! Giving useful gifts shows that you've put some thought into what your employees or clients might like. Stationery always comes in handy, so notebooks, pens, desk organizers, and sticky notes make for great options.
And who doesn't love stylish accessories? Consider unique items like an aluminium bottle or a bamboo straw set. A beach bag or a beanie can also make great gifts. Show your clients and employees some love with one of these gift ideas. They'll be sure to thank you for it!
Personalized Corporate Gifts
Personalized corporate gifts are a great way to show your appreciation to clients, partners, or employees. By personalizing a gift, you can make it more meaningful and memorable and promote your brand at the same time.
Engraved pens are a classic yet cherished keepsake that comes in a variety of styles and price points. Customized notebooks are a practical gift that can be used for work, school, or personal notes.
Personalized mugs make great practical gifts that can be used at home or in the office. Customized tote bags are a great way to promote your brand while also providing a useful gift to your clients or employees.
These personalized gift ideas can leave a lasting impression and show your clients and employees that you care about them.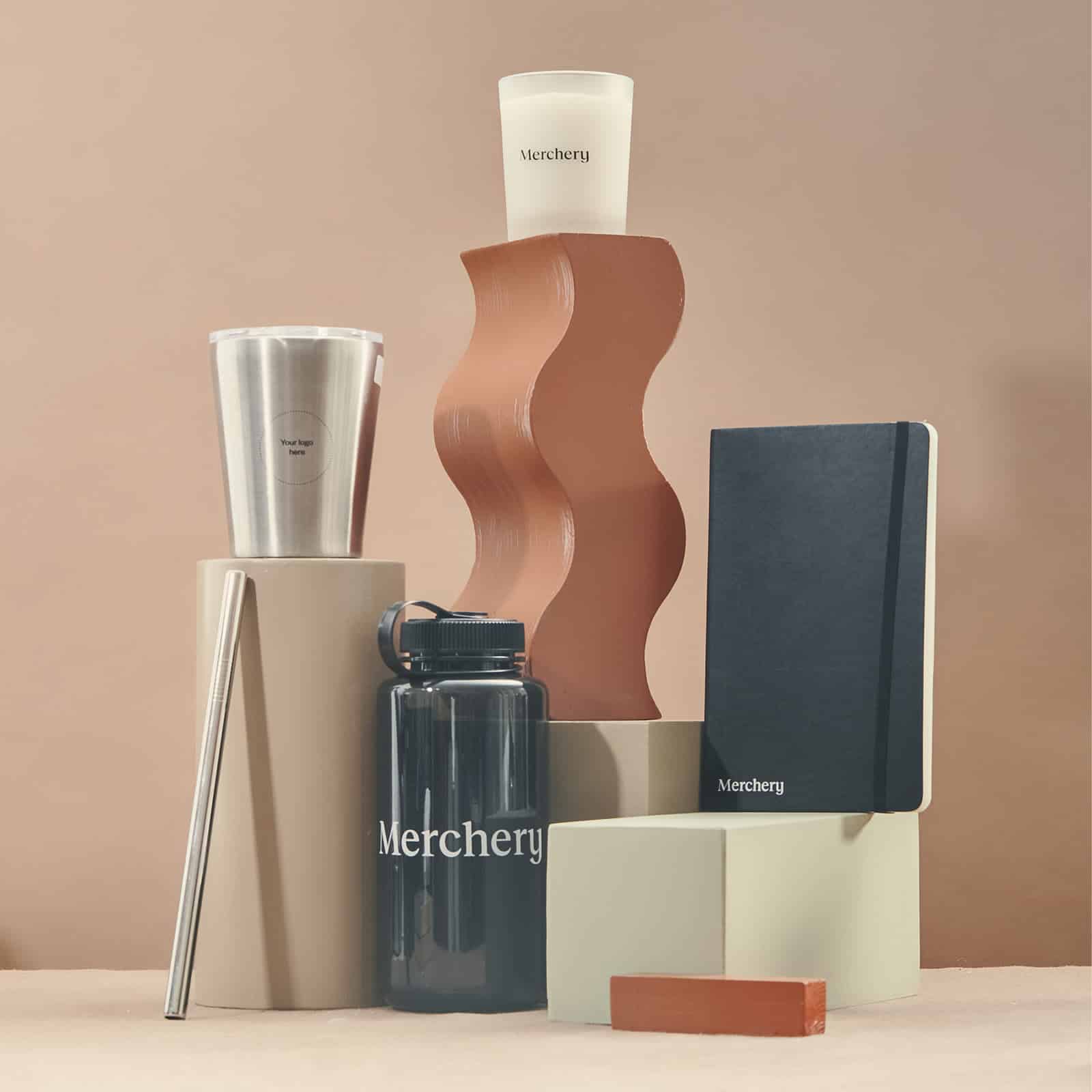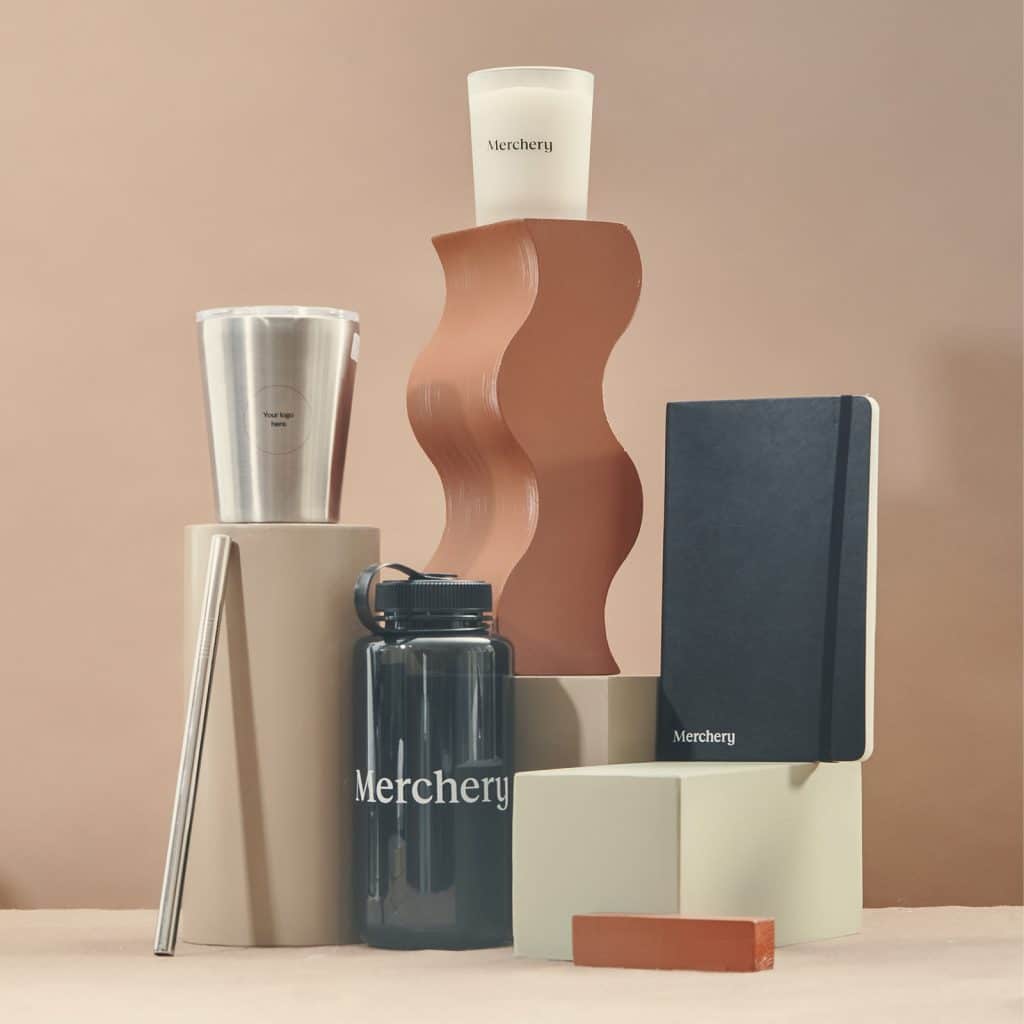 Eco-friendly Corporate Gifts
Show your employees or clients you care while helping the environment with Eco-friendly corporate gifts. Personalized reusable water bottles that reduce plastic waste, sustainable notebooks made from bamboo or cork, or organic cotton tote bags that are both practical and eco-friendly all make great gifts.
For a wide range of eco-friendly gift options, you can explore the offerings of Merchery. As a B Corp that prioritizes sustainability and social responsibility, Merchery offers businesses customizable and eco-friendly gift solutions.
From sourcing materials responsibly to collaborating with renowned brands and providing exceptional customer service, Merchery is reshaping the corporate gifting industry by setting new standards for excellence and environmental responsibility.
These environmentally conscious gifts not only show your commitment to sustainability but also make a positive impact on the recipients.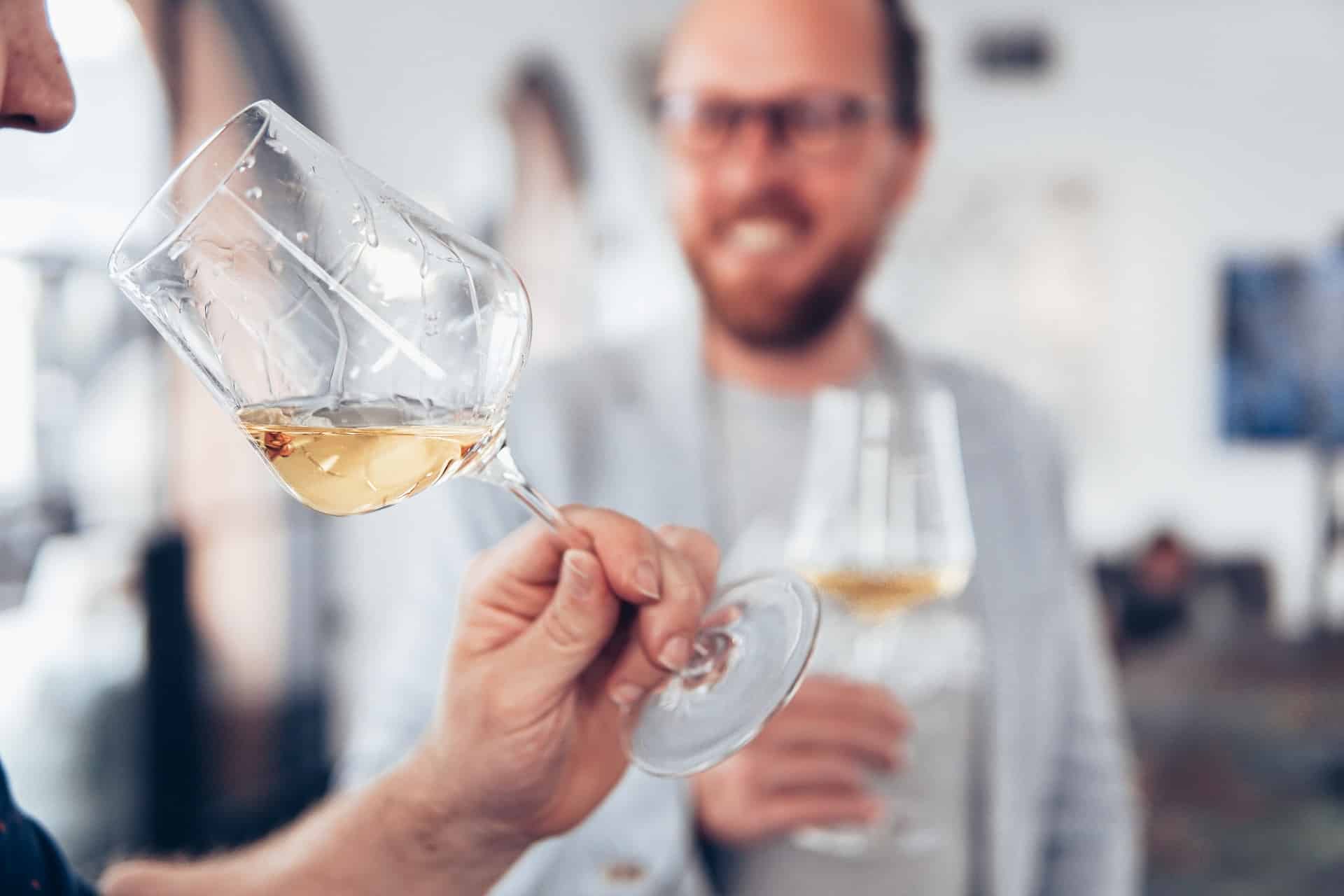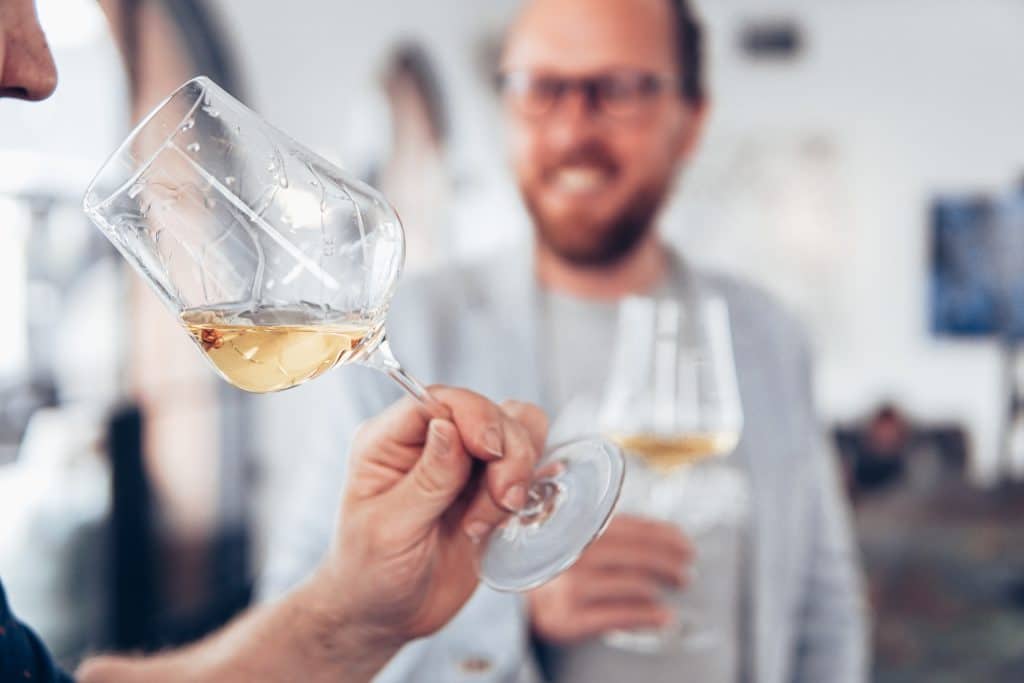 Experiential Gifts
Want to create memories with your clients, employees, and partners? Experiential gifts are perfect! From concerts to spa treatments, they offer a unique, personalized experience.
Experiential gifts are incredible for those tough-to-buy-for individuals who love trying new things. Plus, they can be tailored to their interests!
For example, if your client loves food, you could gift a cooking class or a gourmet food tour. Or, for your sports fanatic, client, you could give them tickets to a game or a VIP experience at a sporting event.
Experiential gifts can also be shared. Gift a wine-tasting experience for two, and let your client bring a friend or partner along!
How to choose the perfect corporate gift
Choosing experiential gifts requires consideration of the recipient's preferences and schedule, of course. Be sure that the gift aligns with their lifestyle and interests. By offering an experiential gift, you're not only providing a one-of-a-kind experience but also creating a memorable connection with your clients, employees, and partners.
Remember, when selecting an experiential gift, it's crucial to research reputable providers and ensure the experience aligns with your recipient's preferences. You want to guarantee they have a fantastic time and feel appreciated.
So, whether you opt for practical gifts that make everyday life easier, personalized items that demonstrate thoughtfulness, eco-friendly options that promote sustainability, or experiential gifts that create lasting memories, the key is to choose a corporate gift that resonates with your recipients.
At the end of the day, the ideal corporate gift is one that reflects your company's values, showcases your appreciation, and leaves a positive and lasting impression. Happy gifting!