Are you heading off on a family beach holiday and want some fun activities to keep your little ones occupied? Then why not head to the beach to build epic sandcastles together?
It's a great activity that the whole family can enjoy, and it will keep your kids (and, who are we kidding, you as well) entertained for hours. Here are some tips and tricks on how to build the ultimate sandcastles this holiday season.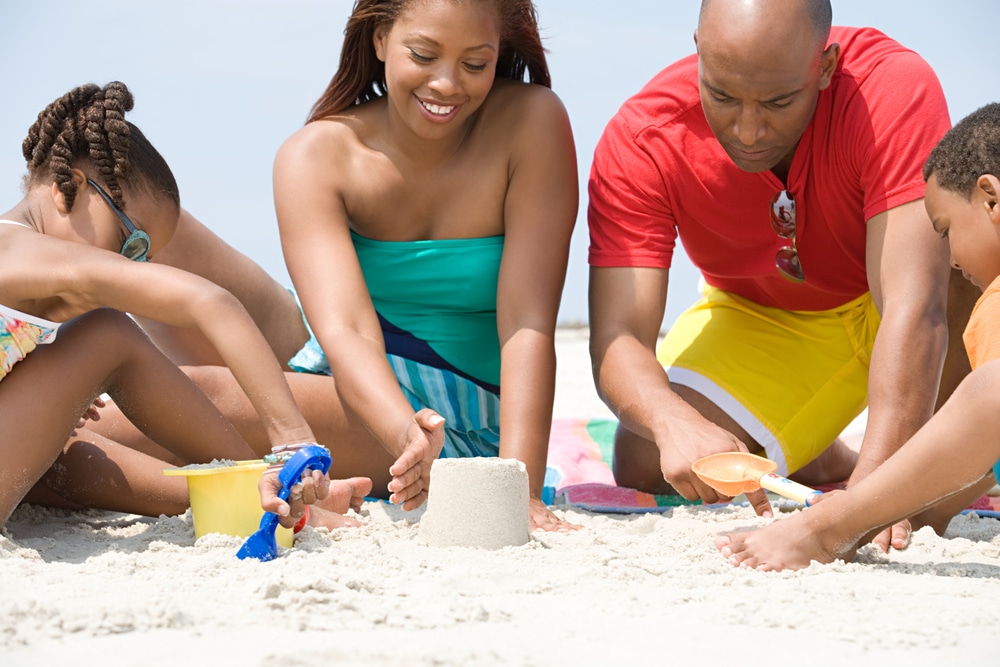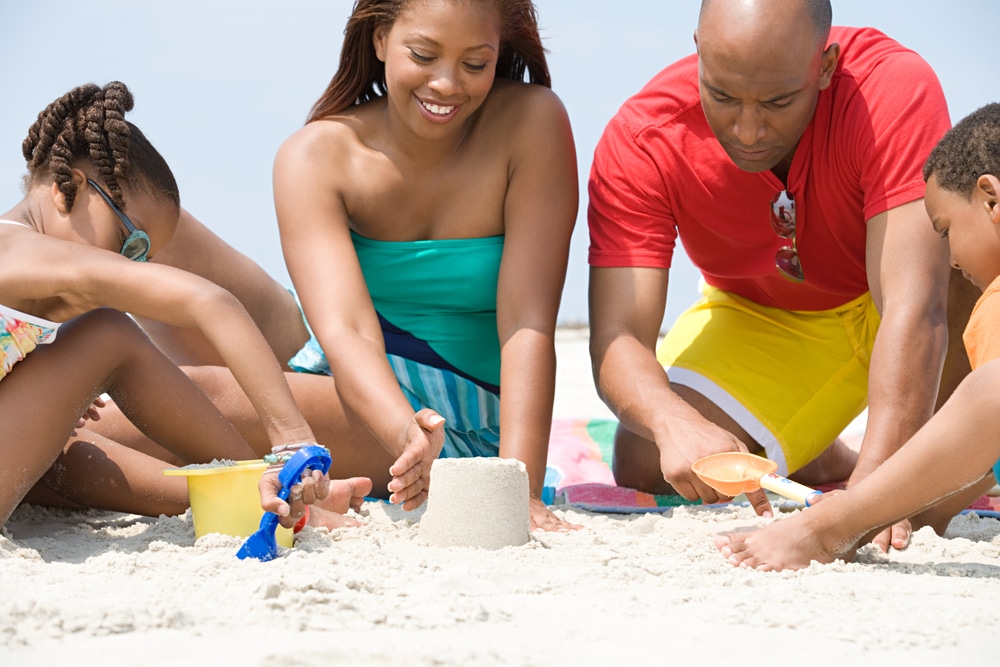 Find the best sand
Once you've popped on your suncream and settled at the beach, you need to find the best sand to use for your sandcastle. Choosing the right sand is important – and the wetter sand nearer the sea is your best bet for creating a solid structure. 
This is because moist sand is much easier to shape and mould. We recommend avoiding using very dry sand, or areas with extremely wet or loose sand – as this will be hard to use.
Choose a location
Once you've found the best sand, you can choose somewhere to build your sandcastle. It's wise to pick a location slightly away from the shore, as if you start constructing too close to the sea it might get swallowed up by the water too soon!
Bring the moist sand back to where you're building your sandcastle using a bucket and spade. While this will require a few trips back and forth – it'll keep your kids busy for longer!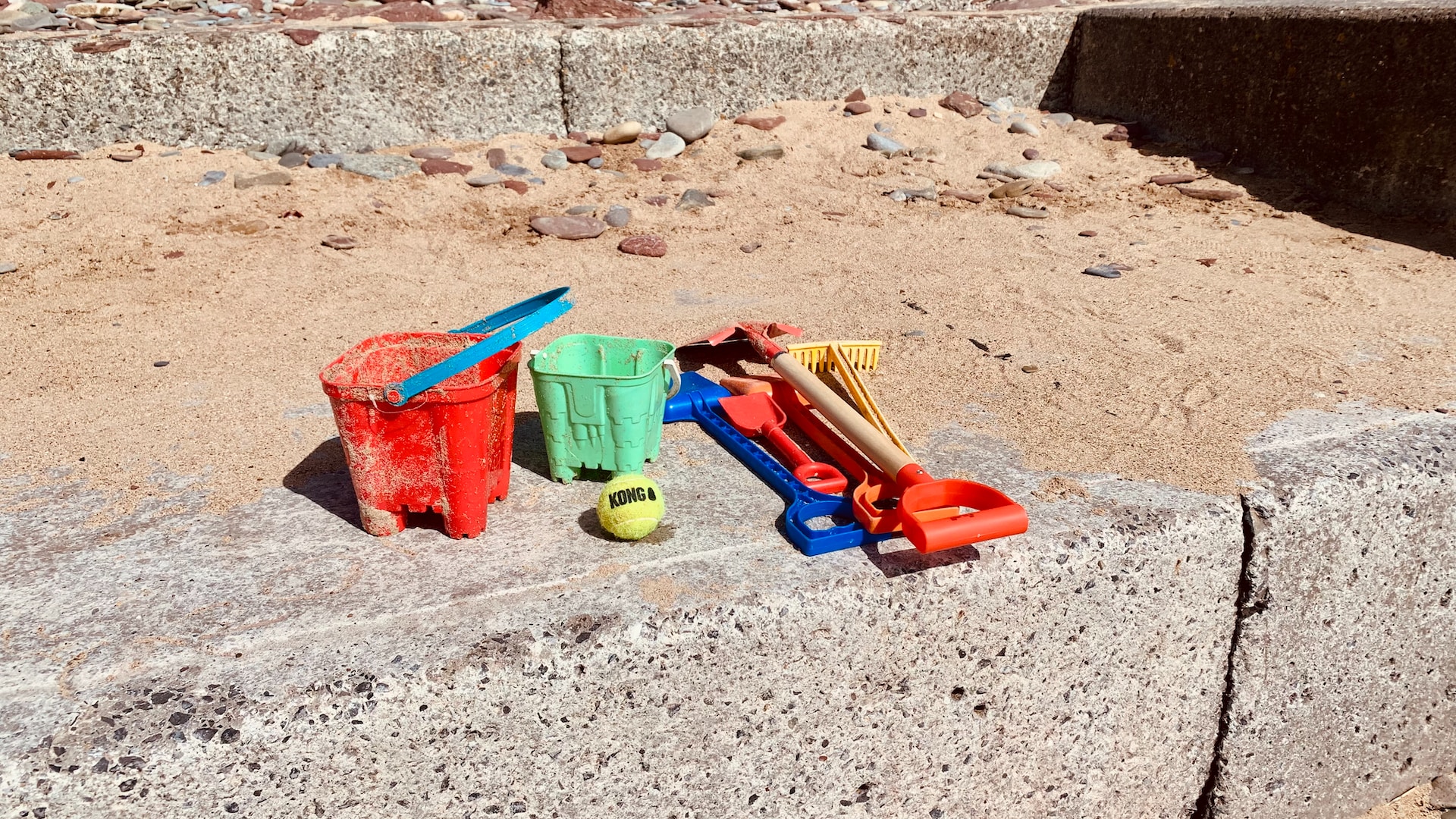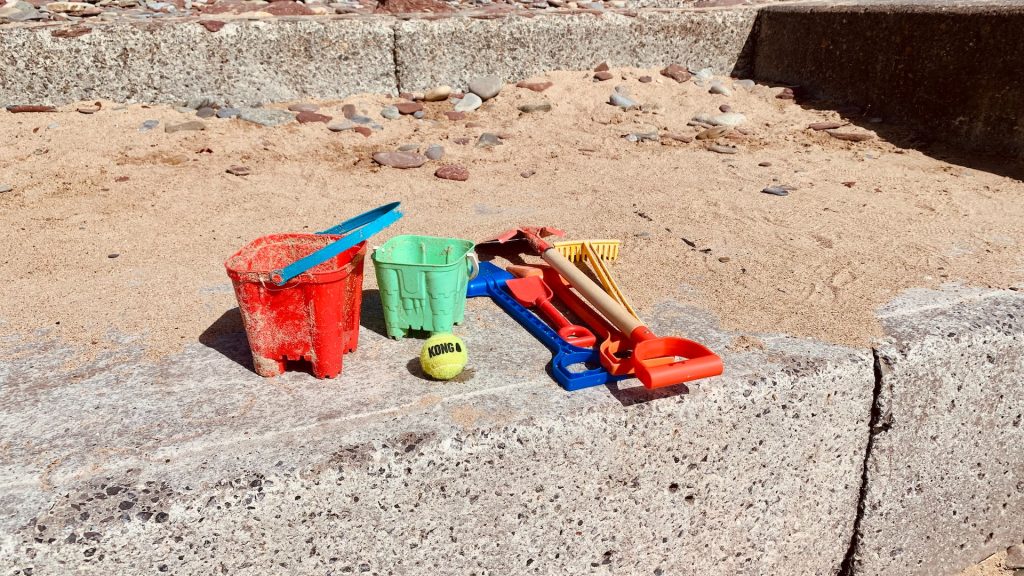 Build a strong base
Structural integrity is key when building a sandcastle, so creating a solid base is one of the most important steps. Pack plenty of moist sand tightly at the bottom to create a strong base for the rest of the sand to sit on.
Keep adding small amounts of seawater if the base starts to dry to avoid your castle crumbling! Then, you can start building layers on top of the base. If you're creating a large sandcastle, you could use some sticks to improve the structural integrity.
Carve your decoration
As you're building your sandcastle, use some helpful tools like moulds to create those classic castle shapes. Many sandcastle sets come with moulds of turrets, spires and walls to help you craft your masterpiece. 
It's worth investing in some sculpting tools so that you can carve windows, doors, and other decorations into the design. You can also make the most of the shells, seaweed, pebbles and sticks on the beach to enhance your castle!
A beach trip is a must during your family active holiday – and what better way to enjoy quality time together than building an epic sandcastle? We hope these top tips will help you create a true masterpiece that will go down in history. Once it's complete – don't forget to snap lots of pictures!