The "self" in self-care seems to suggest that self-care practices are a solo endeavor. It's absolutely true that we should take time for ourselves to prioritize our own needs. At the same time, anyone who's embraced self-care will tell you how transformative these practices and routines are. So why not share the power of self-care with the person you hold dearest?
By practicing self-care with your partner, you're not only encouraging them to invest in their well-being. Plus, you're strengthening your relationship by nurturing each individual's needs and bonding through healthy practices.
We've suggested eight helpful routines for you and your partner to kick off your self-care journey. Try these out together:
1. Prepare Healthy Meals
When it comes to self-care, nourishing your body easily makes the top of the list. Eating a balanced diet will keep you healthy, energized, and feeling good about your body.
Cooking is a great bonding activity, so skip the takeout!
Trying a new recipe with your partner or simply teaching them to make your favorite meal can add some excitement to what feels like a daily drag. Taking turns making healthy, well-prepared meals is also a great way to show your appreciation and make your partner feel cared for (even better if either partner values acts of service!).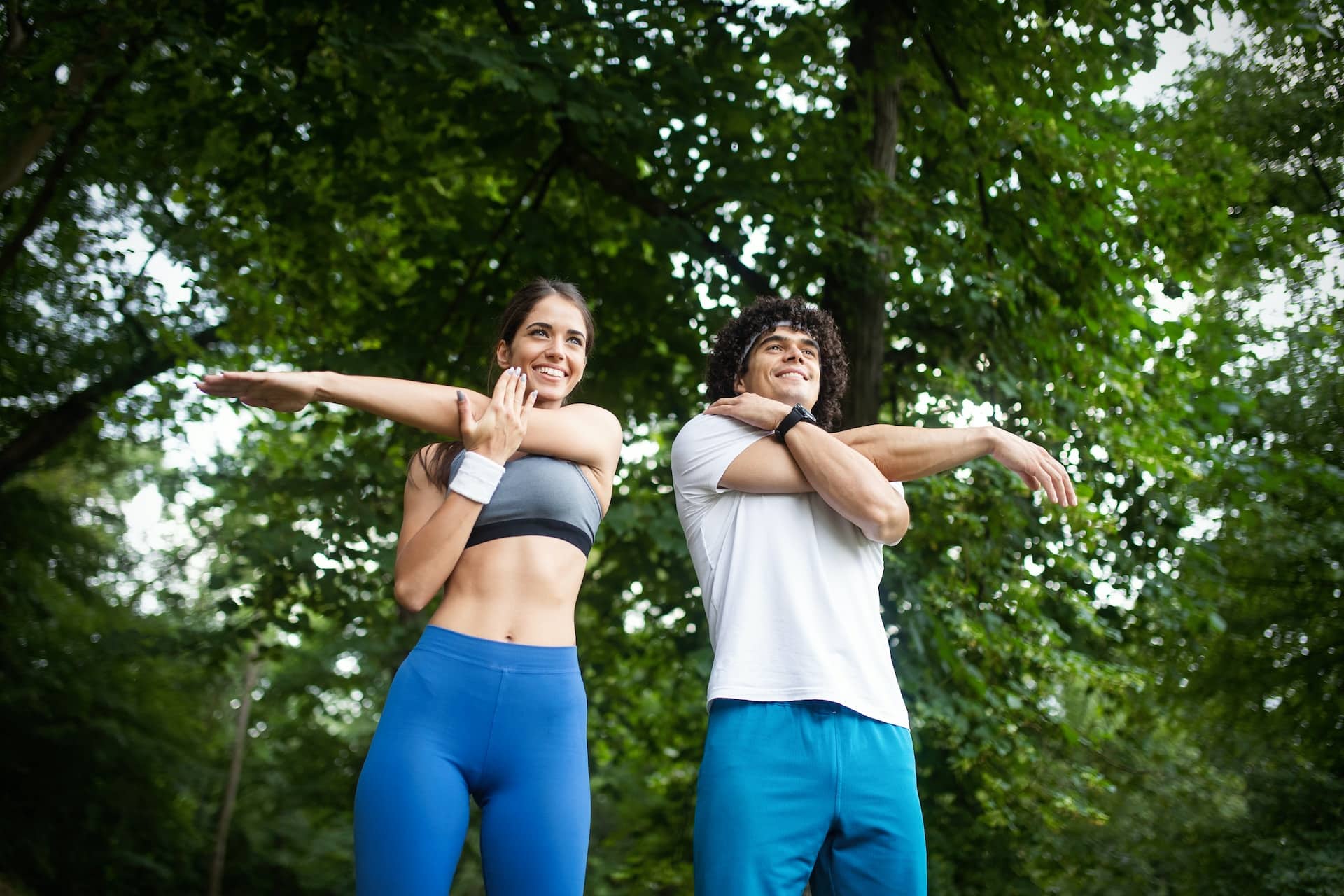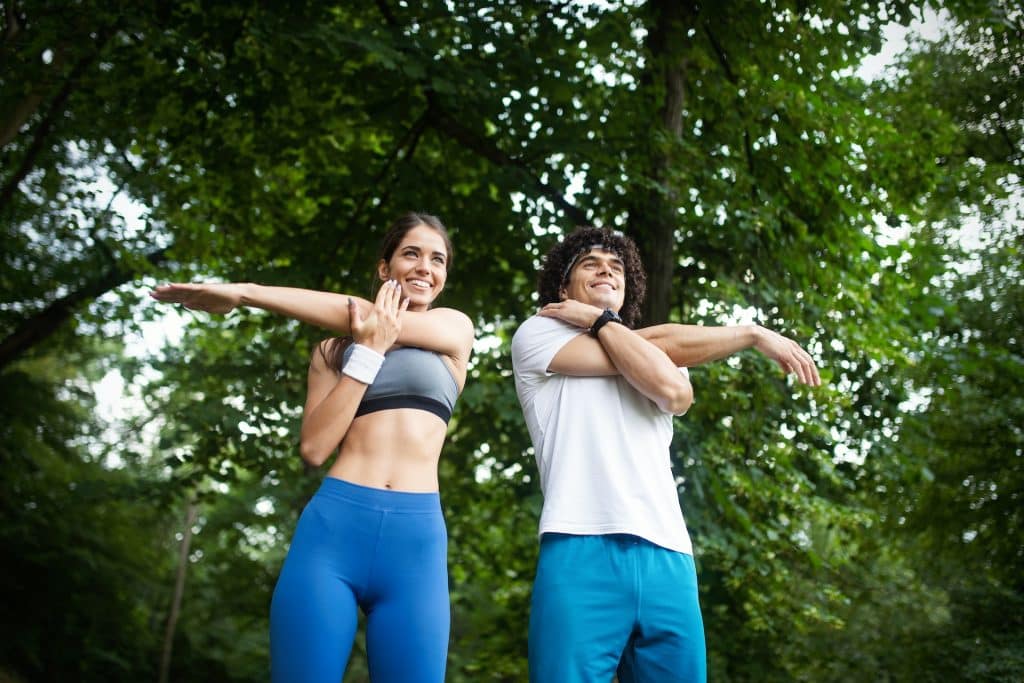 2. Stay Active 
We all need to get our weekly dose of movement; time and time again, we've heard of how important physical activity is for our physical, mental, and emotional well-being. You don't have to be a regular at the gym to get enough exercise—though it's certainly great if you are!
Whether you're going for a run in the park, hitting the weights, or getting your steps in with a daily walk, any form of movement has lots of benefits, and it's extra motivating to have a workout buddy. You and your partner can set fitness goals for the week and help keep each other accountable.
Trying a new sport together can also be super fun and stir up some healthy competition!
3. Set Goals
Goal setting is essential, both individually and within a relationship. Personal development is a big part of self-care as you're paving the way for the best version of yourself. You also want to make sure you and your partner are on the same page and want similar things in life and from your relationship.
Make sure you have regular conversations about the future you want together. Also, work on smaller goals and milestones; starting small projects together can foster a joint sense of fulfillment. This can be anything from repainting your bedroom to taking a class together.
4. Practice Relaxation Techniques
Everyone has their ways to unwind. For some, it's soaking in a hot bath, for others, it's laying back and paging through a novel.
Some relaxation techniques like yoga, meditation, and mindfulness have been praised as highly effective. Whatever works for you, encourage your partner to take part. This can help relieve day-to-day stress and prevent it from building up and affecting your relationship. By alleviating your anxieties together, you'll foster a safe space within your relationship.
5. Express Gratitude
Expressing gratitude does wonders for your mental health, so it's good practice to voice or write down the things you appreciate as often as possible. This gives you a healthy perspective on life by making you notice each positive in your day.
You and your partner can create a routine of telling each other what you're most grateful for each day or week, or you can keep a gratitude journal together and regularly update it. 'Words of affirmation' is one of five major love languages, so expressing your gratitude for each other regularly can deepen your relationship.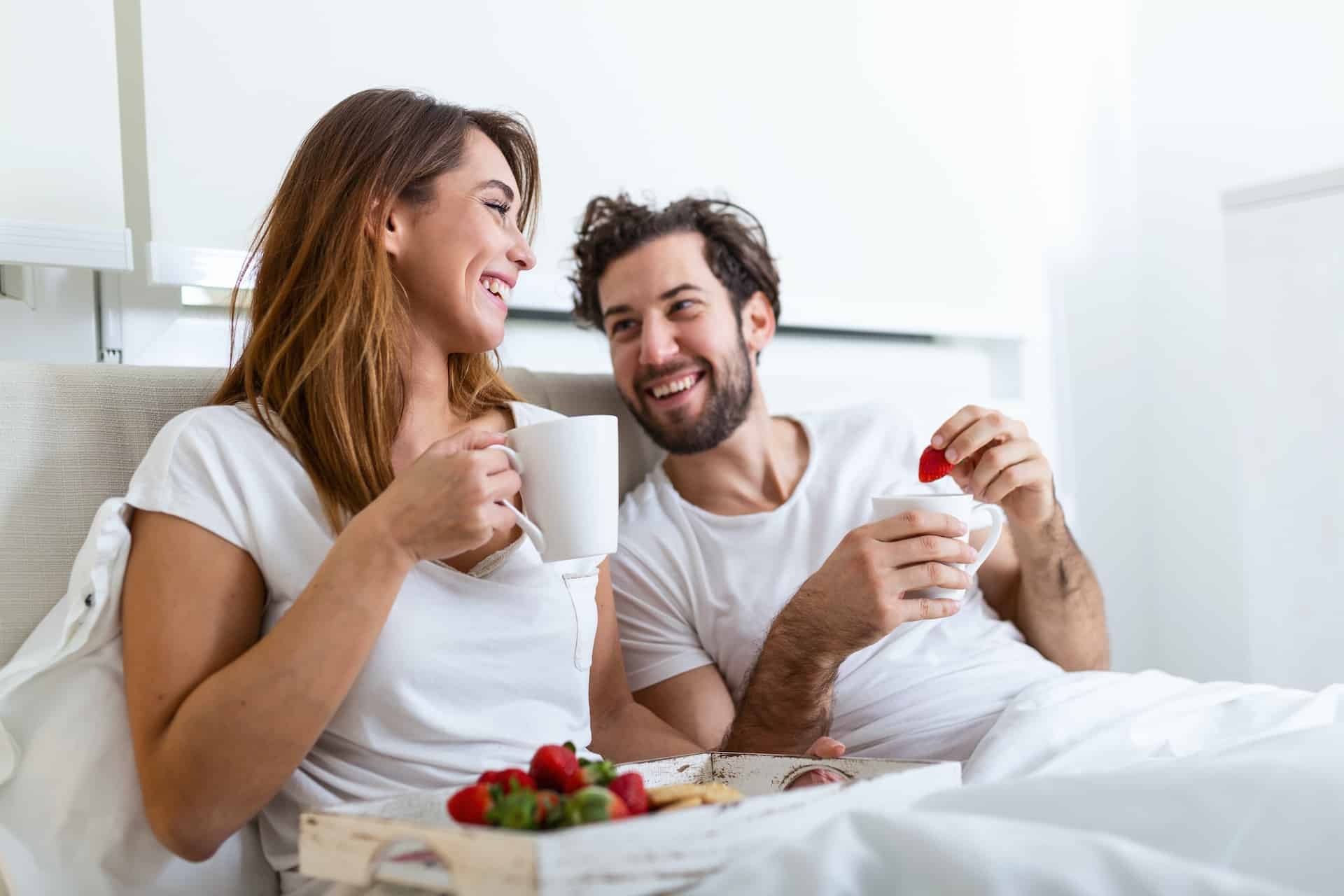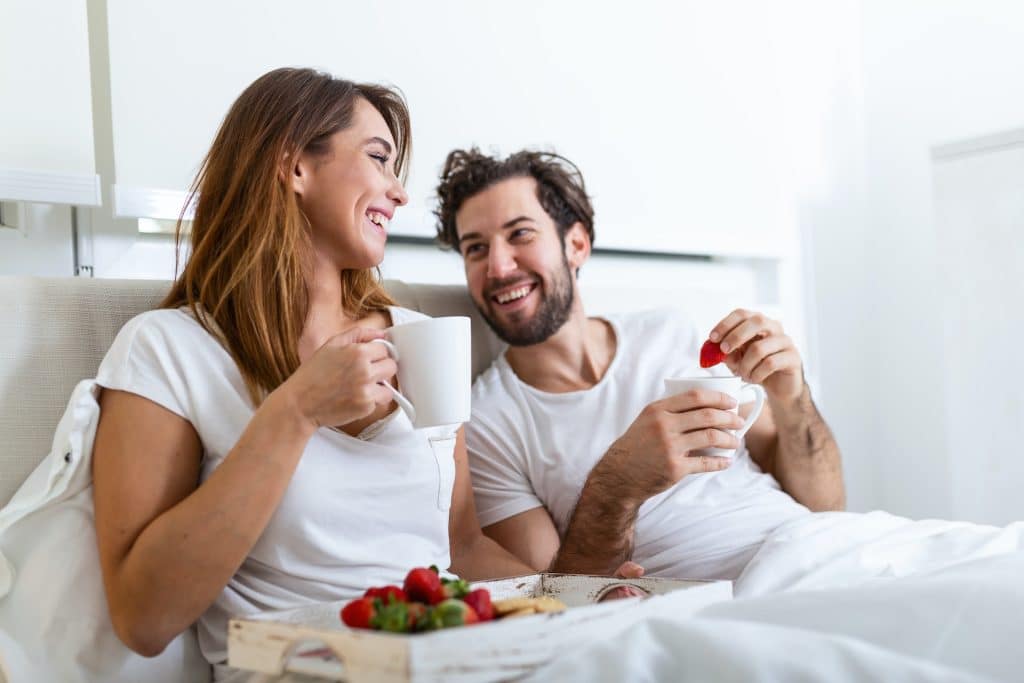 6. Share Your Nighttime Routine
Everyone should have a restful nighttime routine. It helps you slowly unwind from the day and prepare for a good night's sleep. Most of us have more time in the evening for self-care practices, like running a bath, doing our skin care, journalling, and treating ourselves to our favorite show.
 If you live with your partner or spend a few nights a week with them, create a shared nighttime routine. This way, you're both practicing self-care and setting aside valuable quality time. 7.
7. Incorporate Intimacy
Intimacy is key to any relationship. This doesn't have to mean having sex, it can also mean just spending time cuddling or even holding hands. Intimacy looks different for everyone, depending on their love language.
Make it a habit to express your needs and desires and share intimate moments. There's no shame in wanting to be intimate with your partner, and it's a healthy part of the human experience! The more open to intimacy you are, the more it can become part of a healthy routine, and the closer your bond will become.
8. Prioritize Alone Time
Often, in relationships, we find ourselves attached at the hips with our partners. We crave their presence and comfort when they're not around and plan much of our lives around them. Of course, this is only natural, and it's great to spend tons of quality time with the person you love. But it's also important to avoid codependency for a healthy, sustainable relationship.
Prioritizing alone time will help you maintain your sense of self within a strong relationship. It'll give you time to show up for yourself and your individual needs and develop your own interests.
Relationships only become stronger when each person feels like they're happy with where they are as individuals. So encourage yourself and your partner to pursue hobbies and passions, take time for introspection, and practice individual self-care.
This will give you something new to talk about when you do spend time together, keeping the excitement alive. You'll always have something new to learn about and from each other; you also won't feel regretful that you've neglected your aspirations later down the line.
When you have conversations about what you've both been up to, ask lots of questions, stay engaged, and actively listen to each other. Each partner will feel happy and valued when the other is taking an interest in what's important to them.
Now that you've read our eight helpful ways to practice self-care in your relationship, share them with your partner and decide where to start!