Size inclusivity matters. It's the difference between brands catering to everyone or excluding around 30% of the UK population.
Brands have a duty to offer inclusive sizing so that people can dress to their style, no matter their size.
The impact of inclusive clothing is massive for individuals. It raises the bar for self-confidence. Particularly for women.
Because it makes women of all sizes feel included, and not left out of the conversation when it comes to the subject of fashion. As a result, it promotes healthier relationships between women and their bodies. That's what we're here for!
So, follow our crucial criteria for finding the perfect clothing to flatter and fit your curves.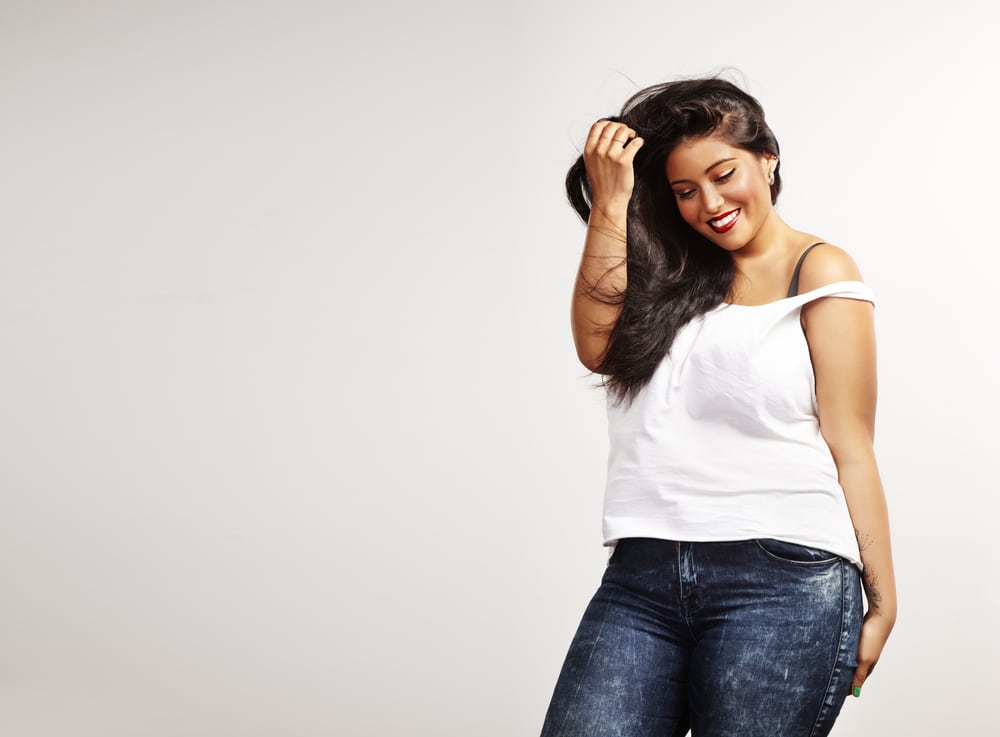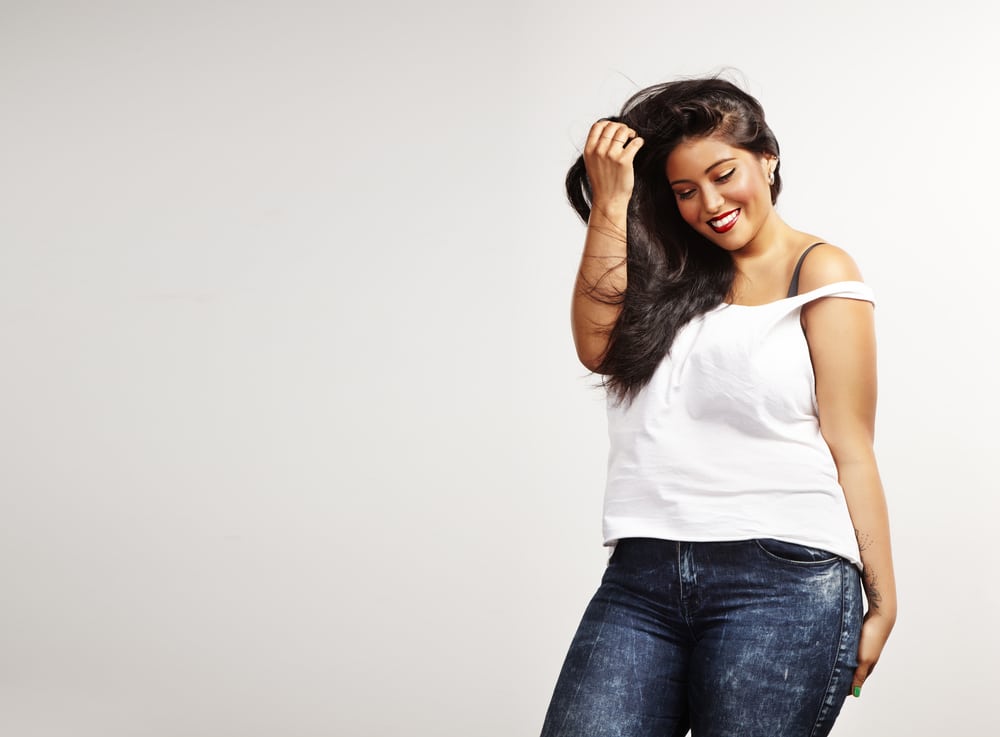 Criteria for Curves
Finding fits that flatter your curves isn't as hard as it may seem. It's all about embracing your body, no matter what size. So, we've created some criteria for you to follow if you're seeking out clothing for girls with curves.
Number 1: Forget what everyone else thinks – wear what makes you happy. Confidence is the best fashion tip we can give you. If you're feeling yourself, your outfit will shine through in the way you want it to. Just wear whatever suits your style and show off your curves to the world your way.
Number 2: Don't be afraid of skinny fit. Lift & Shape jeans might offer that skin-tight feel, but this can accentuate your assets and define your curves in all the right places. The same goes for your top half, wearing tight tops can flatter your body. Show off your booty, cinch in your waist, and wear your skinny fit with pride. Life is too short to hide behind baggy, lifeless clothing.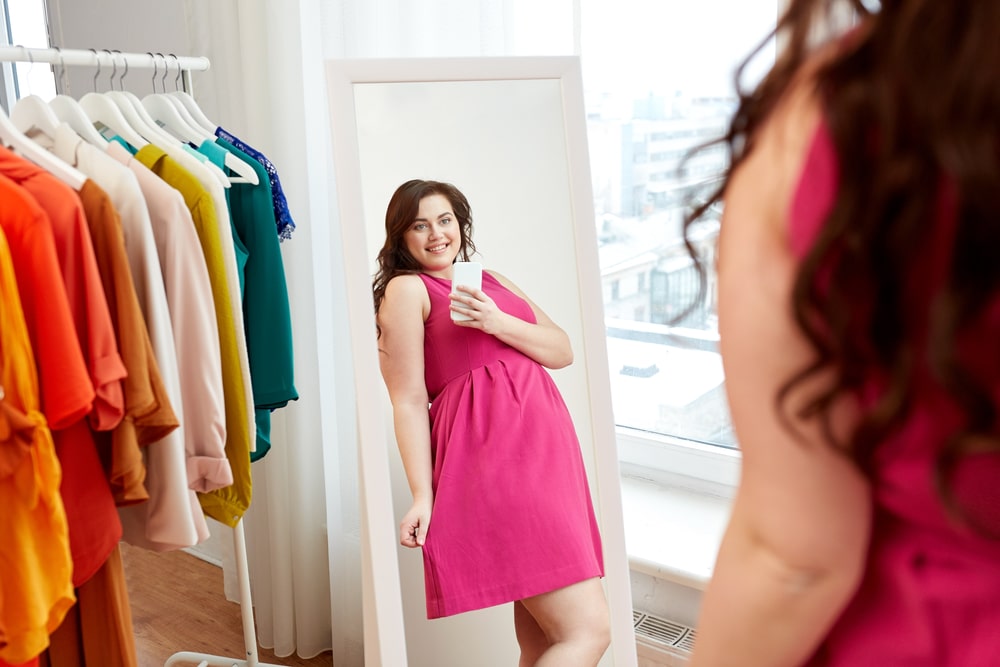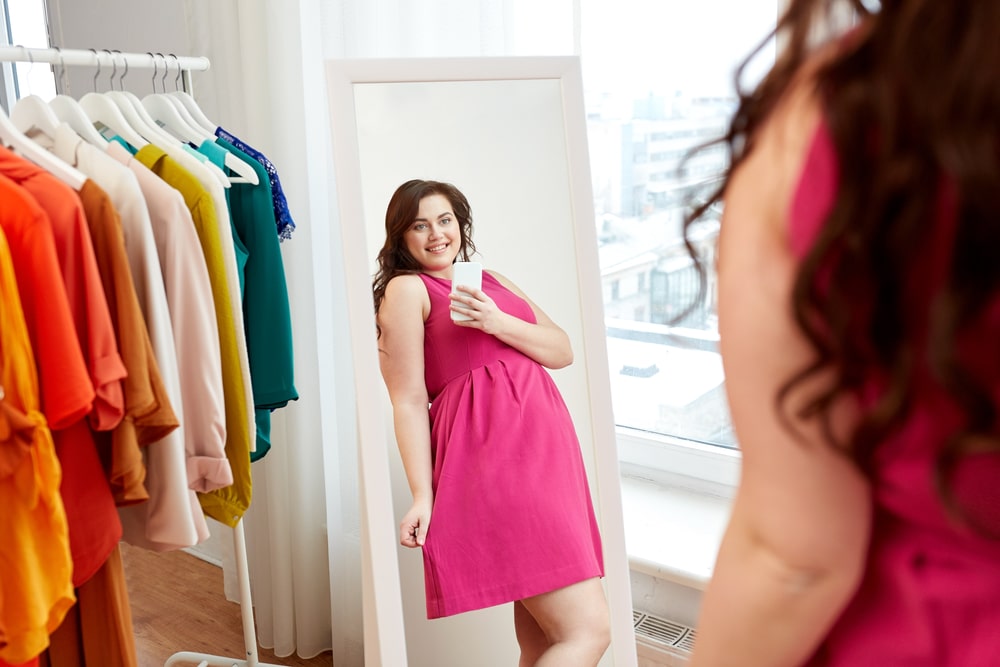 Number 3: Check out the seam design. So much of the make-up of clothes can define how it suits your body. Seam design is a big one. Lots of brands create clothes with purposefully sewn designs for contouring. Giving you some extra shaping in the apparel department.
Number 4: Fabric for the feel. You want to be comfortable in your clothes. Find clothes with some stretch, where the fabric moves with your body. This can help you stay comfortable, and help you feel confident.. There is little point in feeling restricted and restless in your outfit. Opt for something comfy and giving.
Number 5: It's all in the waistband. Having a sculpting and controlling high waistband on your leggings and trousers, gives you that added shaping for your silhouette. It can hold your middle in place and flatter your figure.
Number 6: Style, style, style. Being plus-sized does not mean you have to let stylish and trendy clothing pass you by. Seek out the brands that create genuinely stylish clothing and offer it in plus sizes. If a brand has the same collections in size 6 as they do in size 26 – that shows they take their curve ranges seriously. Don't settle for brands that do plus sizes as an afterthought.
Number 7: Reach for representation. Brands that show their clothes on plus-size models are the brands that are confident in how their product's look on curvy women. Many places state they have plus-size options, but never show them being worn. This, to us, is a red flag. How can you trust that the look and quality of the products remain the same across all sizes.
Number 8: Affordability. Many places charge a premium for curvy clothing. It shouldn't be a luxury to buy clothes that fit, it should be a standard. Seek out the brands that do genuinely affordable plus-size clothes but maintain the quality.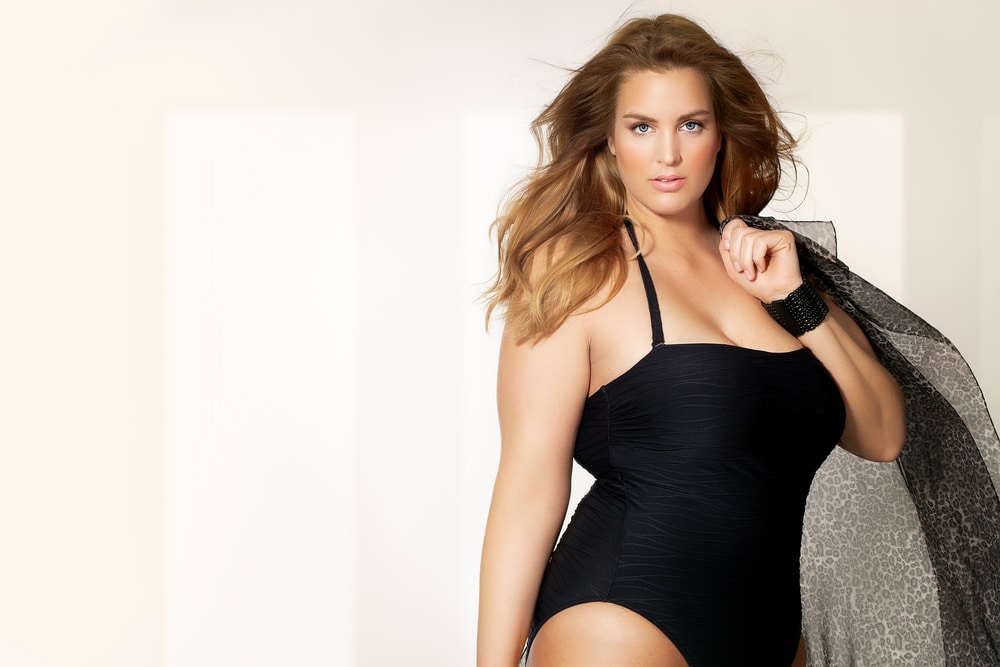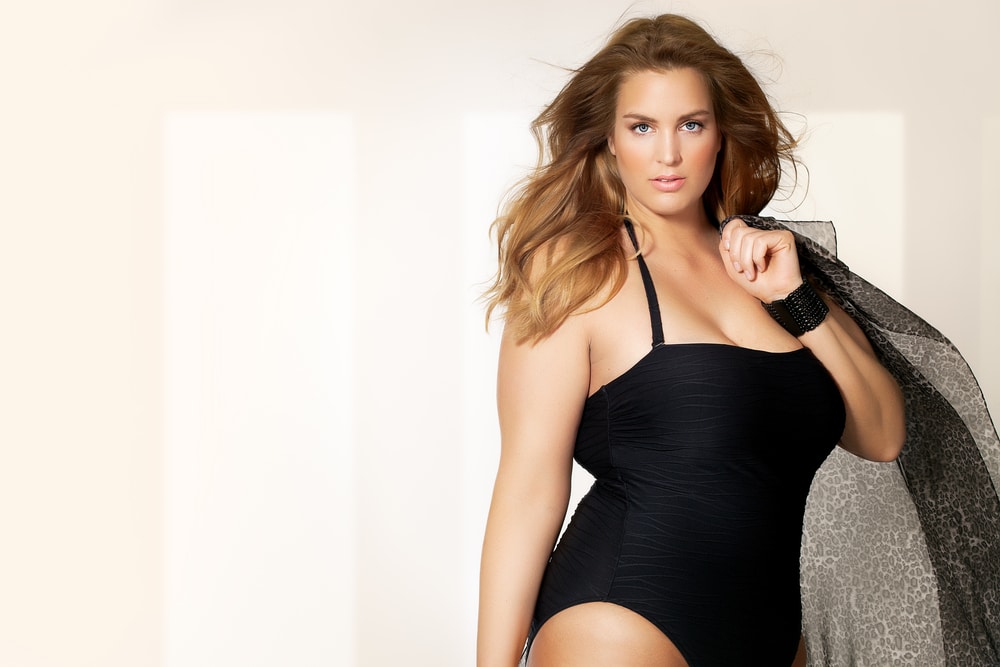 Number 9: Find those versatile outfit staples. Once you find nice, well-fitting clothes, you want to be able to make the most of them. Therefore, seeking out quality items that will be versatile for your daily looks, means you'll make the most of clothes that work for your curves.
Number 10: We've said it once, and we'll say it again! Wear what YOU like. We can't emphasise enough, that the only thing that truly matters if how you feel in your outfits. If it makes you happy, wear it.
We Love to See It
We love to see women wearing their clothes with confidence. So, following our criteria for curves, you'll be able to boost the way you feel in clothes you love. There are some top brands that include all the features we've mentioned, and more. Brands like LOVALL, Never Fully Dressed, and Simply Be.
It's about discovering what works for your body and having items that you can turn to every day, for your nights out, for lounging around in, for work, and for all the events in between.
Don't let the fashion industry make you feel less than your worth because of your size. You are beautiful – so get yourself clothes that show it!