As our skin changes with age, taking care of it becomes more important.
Using the right skincare can nourish mature skin and help minimize wrinkles, dryness and loss of firmness.
Lately, many people have started seeking out cruelty-free skincare options which avoid animal testing.
The great news is cruelty-free products are just as effective for fighting signs of aging.
In fact, they offer many benefits for mature skin.
Cruelty-free ingredients like plant oils, antioxidants and humectants can hydrate aging skin, protect against environmental damage, and restore a more youthful glow.
And you don't have to worry about harsh chemicals since cruelty-free brands use natural formulas.
Here, we'll go into more detail into the benefits of using cruelty-free skincare as you get older.
Why Cruelty-Free Skincare Is Better for Aging Skin
1. Nourishes Skin with Key Nutrients
Cruelty-free skincare products use high-quality plant oils, butters, and extracts that provide important nutrients to nourish aging skin.
Ingredients like jojoba, almond oil, shea butter, aloe, and green tea are packed with fatty acids, vitamins, minerals, and antioxidants that skin needs.
These replenishing ingredients soak into the skin to condition, smooth, and improve tone and texture.
Brands like Bareminerals use plant butters and oils that make their creams and serums feel downright indulgent on your skin.
2. Protects Against Environmental Damage
Cruelty-free formulas are loaded with antioxidants from botanical sources that help protect mature skin from environmental pollutants and free radicals.
Exposure to UV rays, smoke, and pollution creates free radicals that break down collagen and accelerate aging.
Antioxidants like vitamin C, vitamin E, CoQ10, astaxanthin, and polyphenols neutralize these free radicals before they can cause damage.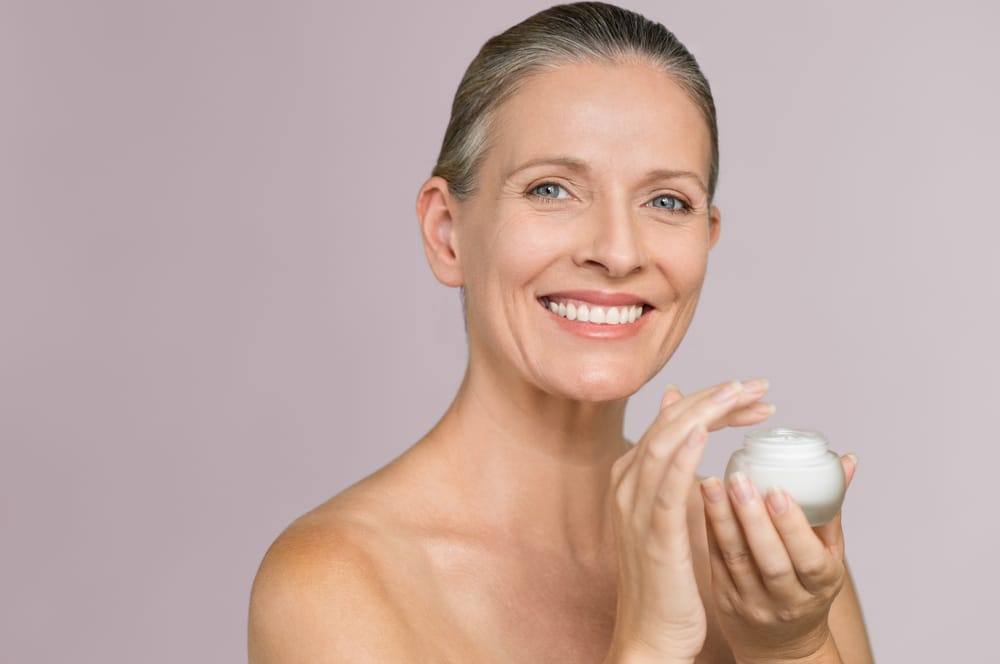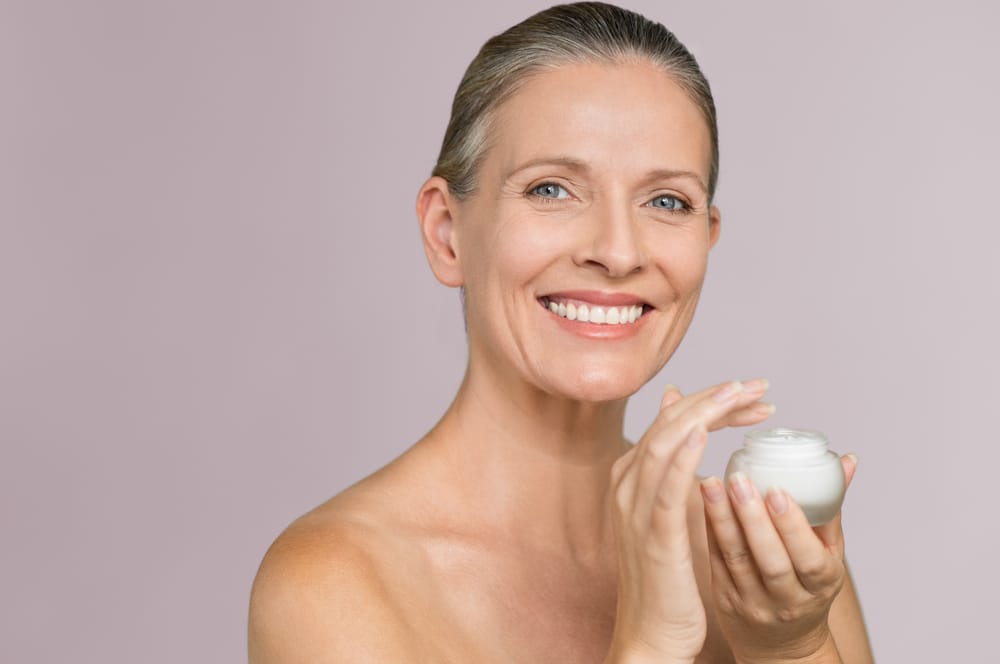 3. Boosts Hydration for Supple Skin
Dryness is a common complaint as we age. Ingredients like hyaluronic acid, glycerin, aloe vera, plant oils, ceramides, and dimethicone help aging skin attract and seal in moisture.
This prevents water loss and gives a plumper, more supple appearance. Properly hydrated skin is smooth, dewy, resilient, and less prone to developing wrinkles and crepey texture.
4. Reduces Appearance of Wrinkles and Fine Lines
Key anti-aging ingredients like retinol, peptides, and antioxidants help soften the look of fine lines, crow's feet, forehead creases, and other wrinkles for a more youthful appearance.
Retinol boosts collagen and exfoliates to reduce lines, while peptides send signals to synthesize more collagen. Antioxidants protect existing collagen from breaking down.
5. Refines Skin Texture and Brightens Complexion
AHAs like lactic acid and BHAs like salicylic acid in cruelty-free skincare provide gentle exfoliation to reveal fresher, smoother skin.
They dissolve the "glue" holding dead cells together to slough off dull surface layers. This improves skin tone, evens pigmentation, shrinks pores, and gives skin a radiant, glowing finish.
Vitamin C and niacinamide also brighten to even skin tone.
6. Soothes and Comforts Sensitive Skin
Aging skin is often thinner, drier, and more easily irritated. Gentle plant-based formulas avoid harsh irritants like synthetic fragrance and dyes.
Soothing botanical extracts like aloe, chamomile, calendula, and green tea calm inflammation. Rich emollients provide relief for tightness and flakiness. This helps aging, sensitive skin feel more comfortable.
7. Firms, Lifts, and Tightens Sagging Skin
Special ingredients like peptides and antioxidants help increase collagen production and firm up sagging neck, jowls, cheeks, and other areas.
Ceramides reinforce the skin's moisture barrier for a tighter appearance. Caffeine and apple stem cells provide a temporary lifting effect. With regular use, skin looks rejuvenated and lifted.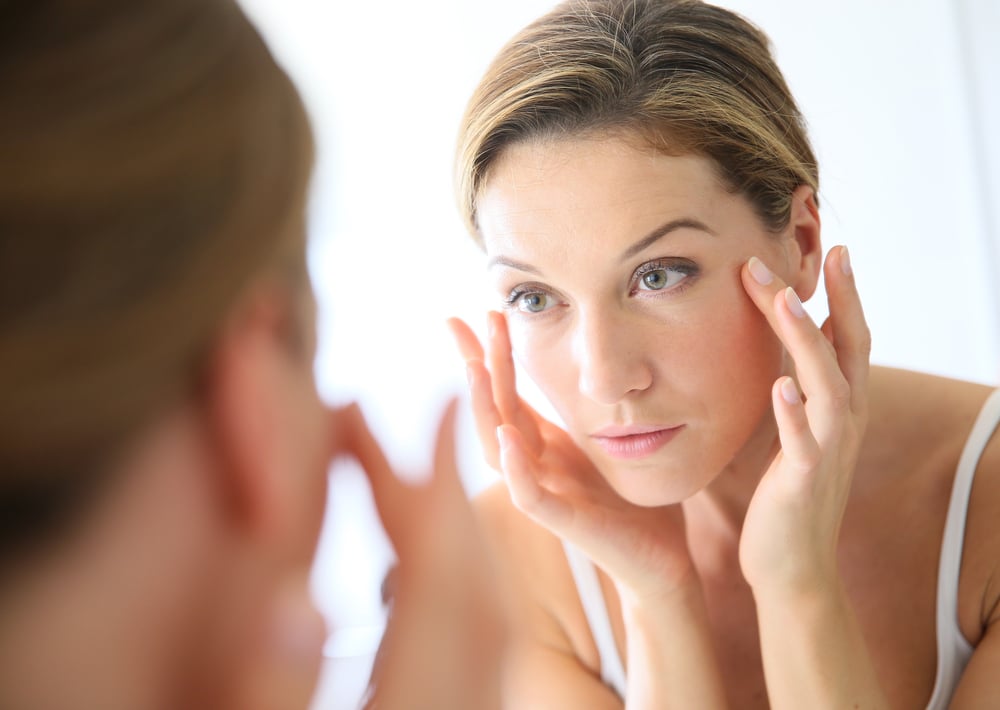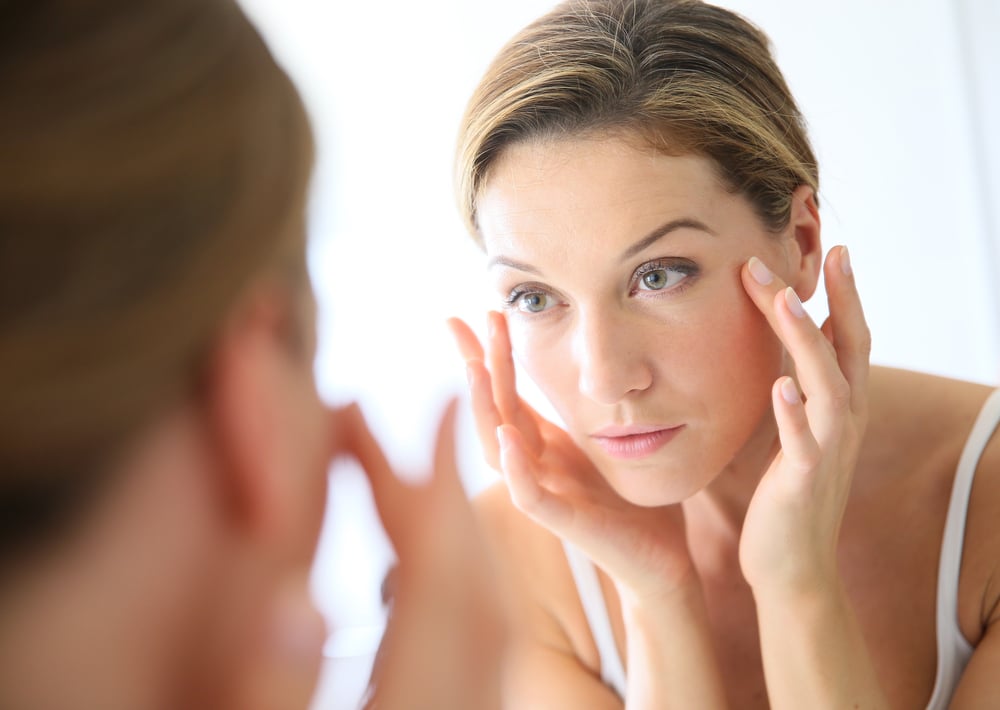 8. Brightens and Evens Out Skin Tone
Uneven pigmentation and age spots can make skin look older.
Natural lightening agents like vitamin C, niacinamide, kojic acid, licorice root extract, and bearberry gently inhibit melanin production to brighten skin and even out tone for a flawless complexion. Hydroquinone-free formulas are safer for long-term use.
9. Restores Bounce and Elasticity
Ceramides, collagen-boosting peptides, CoQ10, and antioxidants help reinforce the skin's moisture barrier, promote new collagen growth, and protect existing collagen from degradation.
This helps restore firmness and elasticity so skin can better bounce back and retain a supple, youthful shape.
10. Provides Broad-Spectrum SPF Protection
Most signs of skin aging are caused by accumulated sun exposure over the years. Formulas contain mineral SPF zinc oxide and/or titanium dioxide to guard aging skin against daily UV exposure.
This prevents existing sun damage from getting worse and protects against future photoaging.
Making the Switch to Cruelty-Free Skincare
Hopefully, you're convinced of the benefits of cruelty-free skincare after reading those 10 reasons! Ready to make the switch for your own skin?
Here are some tips to make it an easy, painless transition:
Take inventory of your current routine – Make a list of the products you currently use so you know exactly what needs to be swapped out for cruelty-free alternatives.
Research brands – Do some digging online to find cruelty-free brands that offer products similar to what you currently use.
Start with one product at a time – You don't need to switch out your whole routine at once! Transition slowly by replacing one product, like your daily moisturizer or face wash.
Give it time – It can take a few weeks for your skin to adjust to new products. Stick with a cruelty-free swap for a month before deciding if it works for you.
Read reviews – Seek out reviews or ask friends for first-hand experiences with products you're interested in. This can help you determine if it will suit your skin's needs.
The Takeaway
Choosing cruelty-free skincare shows your commitment to ethical practices while still pampering your skin.
Brands like bareminerals offer high-performing anti-aging skincare that reveals healthy, youthful-looking skin without harming animals.
With the right gentle, restorative products containing scientifically-proven ingredients, your skin will be looking its very best at any age.
Give your skin some cruelty-free TLC, and enjoy smooth, radiant skin that reflects your inner and outer beauty. Make the compassionate choice and experience the anti-aging results you want with cruelty-free skincare.