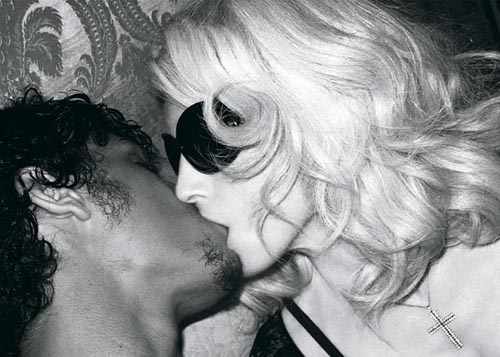 No, don't worry it's nothing blasphemous, just very very sexy. For the March issue of W Magazine, Madonna (who refuses to age) stars in a seriously saucy shoot with model Jesus Luz. The very gorgeous 22-year-old model Jesus is rumoured to be Madonna's tomboy. And we can report that they do make a very gorgeous couple.
<!–more–/>
Shot by Steven Klein in Rio de Janeiro, the model and the pop star have been seen together on a number of occasions ever since meeting on the shoot.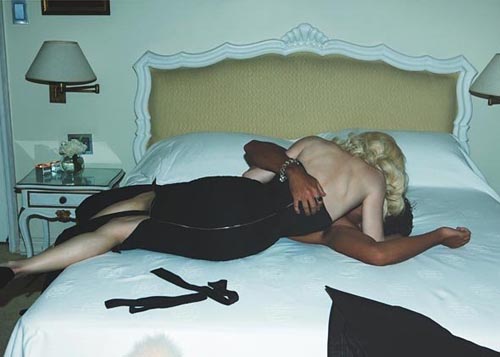 There's a certain modern Hitchcock seduction feel to the shoot. It's raunchy yet tasteful, and Madonna who dons a number of gorgeous 50s inspired outfits including a dress from Victoria Beckham's collection looks better than ever.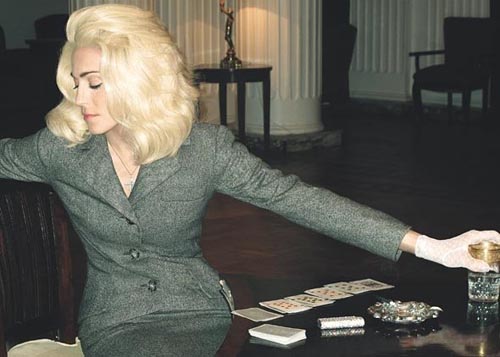 Jesus who can be seen naked clutching a strategically placed towel doesn't look too bad either and it's been reported that the model can now charge $135,000 per show…before his going rate was a mere $225!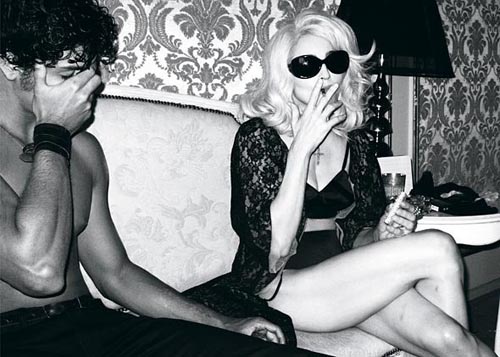 What do you make of the shoot? Do you think Madonna is hot-to-trot or lost-the-plot?