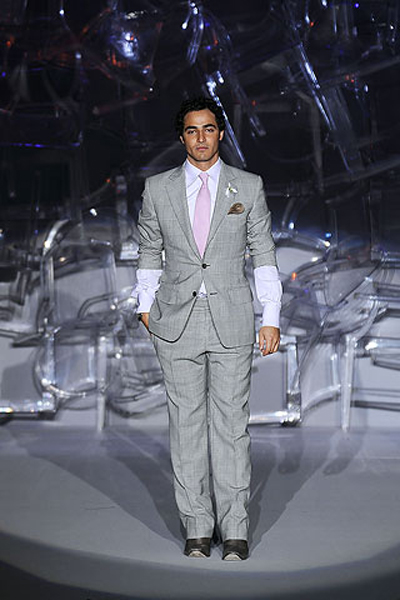 Wonders will never cease, designers are getting creative in the kitchen. The Council of Fashion Designers America (CFDA) have decided to launch their fourth book, and it's a cookery book.
Over 100 designers will be writing out their favourite recipes, proceeds from the sales of the book will go to benefit the CFDA. Professional homemaker Martha Stewart is writing the forward, whilst Lisa Marsh has authored this rather bizarre book.
We can expect some rather delicious recipes however, Zac Posen (pictured) has chosen a butterscotch cookie recipe, that has apparently been passed down through his family. Carolina Herrera has chosen a pommes toupinel recipe. Other recipes include Yigal Azrouel's chicken tagine and Cynthia Rowley's mac & cheese. And it isn't just cooking that the designers have been getting creative with, they have also turned their hands to individual illustrations to accompany their chosen recipe.
It is according to CFDA executive director Steven Kolb a "hybrid artbook-cookbook. Well, we will just have to take your word for it. I do think there is method in this madness however. Fashion and food, that is a dream combination! Imagine the dinner parties!
The book is out in September, and I expect all of you to have perfected your most stylish Stepford Wives looks by then.
[Source]
This post appeared first on MyFashionLife.com