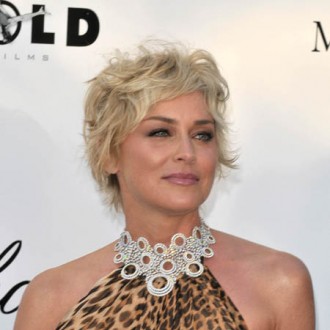 Sharon Stone thinks her nose is her best feature.
The 'Basic Instinct' beauty likes her reflection less since she turned 51, but still loves her "strong" nose.
She said: "I have a really good nose. Our family has good noses – each different, but all strong and defining."
When it comes to beauty treatments, Sharon subscribes to the "less is more philosophy". She doesn't wear much makeup, never gets facials and sees her hairdresser as little as possible.
But no matter how busy she is, she always makes time for regular massages, meditation and long baths.
She explained: "My sanctuary is my bathtub. My bath is my meditation. I love Dead Sea Salts. When I'm in Los Angeles, I have massage therapists sent from an at-home beauty service.
"I'm quite laid back about beauty because I think nothing makes you look better than being nice, gracious and warm."
Sharon is also relaxed about her diet, eating whatever she feels like – including the occasional sweet treat.
She told Britain's Tatler magazine: "I eat a relatively high-protein diet with a side dish of dark chocolate."
This post appeared first on MyFashionLife.com