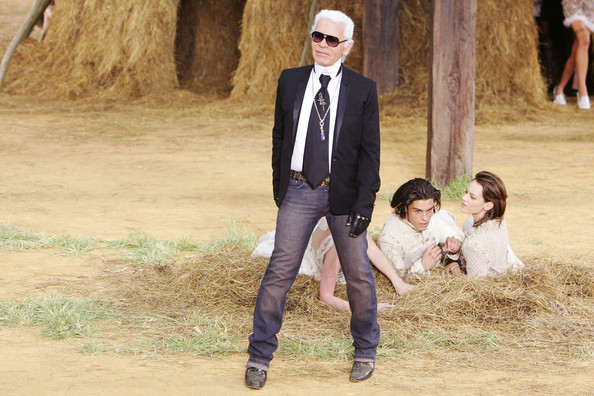 When rumours spread that Elbaz could eventually succeed Karl Lagerfeld, we told you at the time that Karl wasn't going anywhere. And guess what? He's confirmed exactly that. We hate to say we told you so…
The notoriously outspoken designer denies rumours that he'll be hanging his creative Chanel cap, insisting he'll be around for a long while yet.
"Retirement is not one of the topics with which I deal. Why should I? he asks. "I still have so many projects that I sometimes don't know where to begin. Chanel will still need some clothes when I'm 89, handbag.com reports the designer saying.
We see his point, really. Designing for his own eponymous label, holding the helm at Chanel, being creative director at Fendi and a famed fashion photographer, the 76-year-old shows no signs of stopping.
Stopping fashion, that is, and stopping his weight worries. "those things [jogging pants] are dangerous because they have an elastic band, says Karl. "It stretches and then you don't know when you put on weight. I hate it when you let yourself go! I'm always looking the way you see me now. Don't get him started on his weight issues…
This post appeared first on MyFashionLife.com