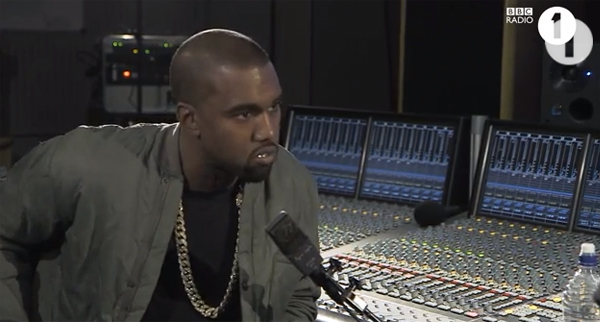 We've just told you about his girlfriend Kim Kardashian's brand new fragrance, but now it's time to talk about Kanye West as he has gone on yet another rant – this time claiming that new Saint Laurent Paris creative director Hedi Slimane copied him…
"So when I see Hedi Slimane, and it's like, 'OK, this is my take on the world,' yeah, he's got some nice $5,000 jeans in there, it's some nice ones here and there, some good shit here and there, but we are culture," he began.
"Rap is the new rock and roll. We are culture. Rap is the new rock and roll. We are the rock stars. It's been like that for a minute, Hedi Slimane. It's been like that for a minute. We the real rock stars, and I'm the biggest of all of them.

"Whether I'm at a dinner with Anna Wintour, or a listening party with Pusha-T or in Rome with Virgil, giving Fendi our designs and getting them knocked down… We brought the leather jogging pants six years ago to Fendi, and they said no. How many motherf***ers you done seen with a leather jogging pant?"
Erm, was that a rhetorical question? Should be begin trawling through the archives with our calculators? In the meantime, you can catch part 1 of the whole BBC Radio 1 Zane Lowe in the video below; the fash trash talk comes in towards the end but we'd recommend sitting through the whole thing. Let us know your thoughts in the comments…
This post appeared first on MyFashionLife.com. We claim no credit for any images posted on this site unless otherwise noted. Images on this website are copyright to their respectful owners and credited to the original source where possible.