Last Updated on 19th August 2013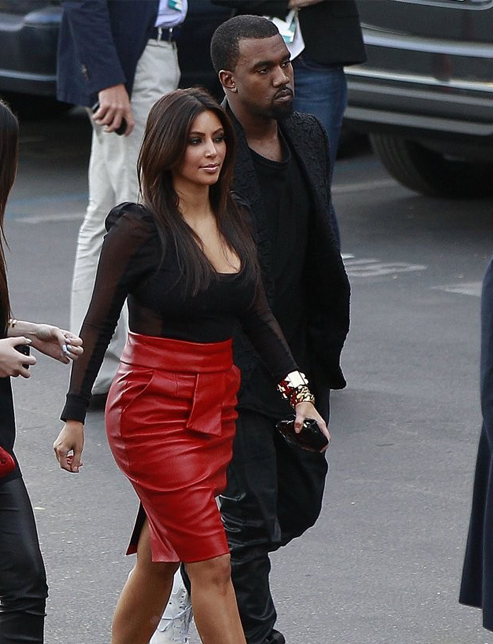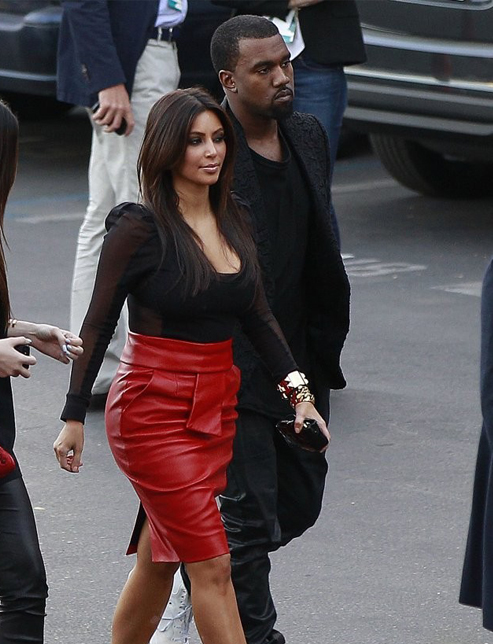 If we are to believe the rumours, our days of snapping up some affordable threads with Kim Kardashian's name on them might be numbered.
It's being reported that Kanye West has encouraged Kim to cut back her more reasonably priced clothing collections – the one at Sears in particular – as he apparently wants to make her the next Victoria Beckham.
"He wants Kim to distance herself from the Kardashian clothing line that is sold at Sears because he thinks it's tacky, and cheapens her brand," an 'insider' reportedly said. "Instead of having Kim's designs sold at a discount department store, Kanye wants her to design a line that would be sold in posh stores such as Henri Bendel, Harrods and Bergdorf Goodman."
Hmm, we're not sure what to make of this. We love what Victoria Beckham has become, but we'd be a bit gutted if we didn't have any more Kardashian Kollections to look forward to. After all, the upcoming Kardashian Kollection for Lipsy looks pretty exciting and we are literally counting down the days 'til it arrives!
What do you think should happen to Kim's fashion empire?