Last Updated on 19th October 2013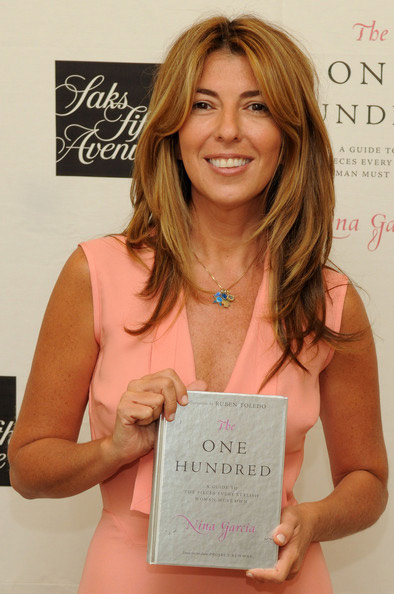 It's no secret that we're big fans of Nina Garcia here at My Fashion Life. Both her books The Little Black Book of Style and The One Hundred sit on our bookshelf, slightly battered and worn from us constantly flicking through and in our humble opinion Project Runway wouldn't be the same without her!
To viewers of Project Runway you and Michael are essentially the leaders in terms of what is and is not stylish. Do you ever have a hard time giving constructive criticism to the budding designers on the show?
No. I'm a shoot from the hip kind of woman, so offering constructive criticism has never been a problem for me. It's actually my favourite part of being a Project Runway judge.
Which wardrobe staple will you be investing in this season?
Shoes. It's always shoes, first. What's that old saying? "If I have a bit of money, I buy shoes. If any is left, I buy belts and bags.
When you first started in fashion what was it that drew you to the industry?
I knew I wanted to work in an industry where there was never a dull moment. Fashion fit the bill. Always something new, a fresh face, a great talent, and the creativity! Sometimes I think the people I work with are truly the most inspiring people in the world. Most people in my industry have to be in fashion, there's no other option for them. I love that about what I do. I get to work with such passion all day long.
What does a normal working day for you consist of?
High heels. After that, there is no normalcy…
What's the best piece of advice you've been given?
Head up, shoulders back.