Last Updated on 23rd January 2009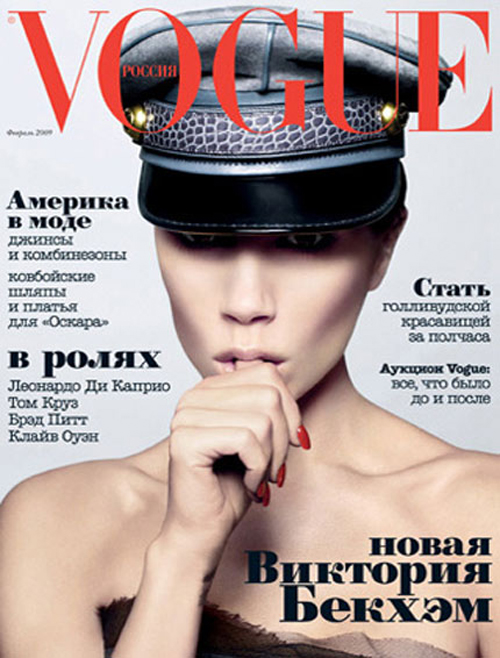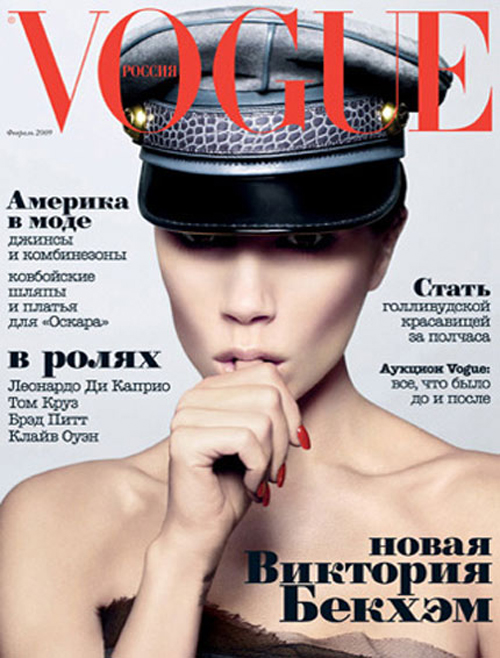 Does Victoria Beckham ever sleep? She is a fashion machine. And to add to her growing collection of Vogue covers she now graces Vogue Russia.
Solve Sundsbo photographed Mrs Beckham who is featured sporting a Loewe crocodile skin captain's hat and sucking her thumb. One of the dresses from her own line can just be seen.
This is not the Victoria we are used to, in fact I think it would take you a double look to recognise her.
Inside readers are treated to an interview and dramatic photo shoot. Victoria models one the dresses from her collection. Barbazan is a form fitting midnight coloured bodice dress with sequin panel. Her line has been given much praise even from industry sceptics, and you can see why. The lines and styles although undisputedly Victoria have a beauty similar to the more demure looks of the 1940s.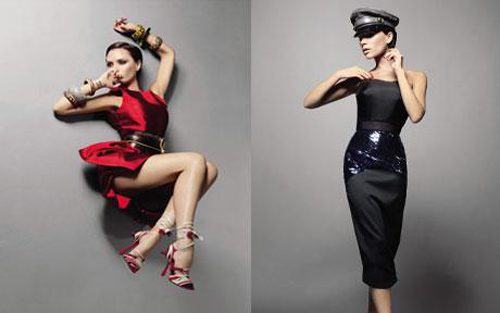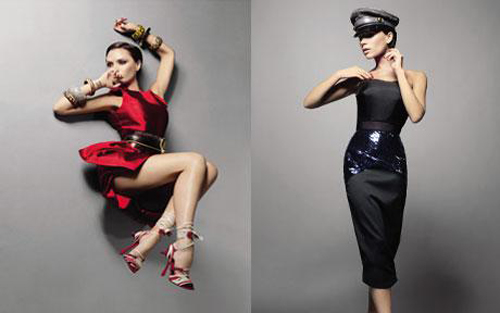 Speaking to Vogue Russia, Victoria explained, "Forties and Fifties underwear played a big influence on the collection, but the inspiration is me.
"I have tried every one of the dresses on, lived in them, to work out what feels right. I hope the silhouette is what every woman wants to wear."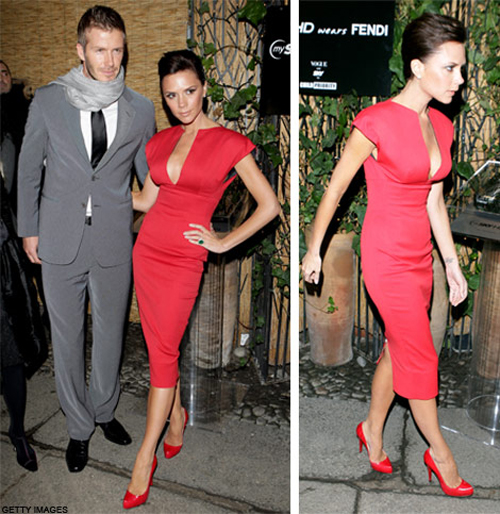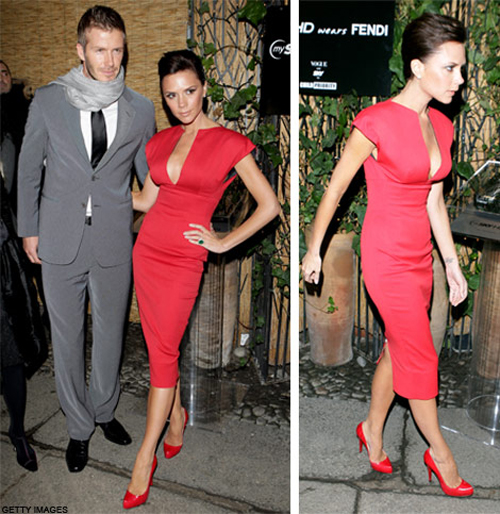 Victoria was spotted wearing another of her creations earlier this week at the Fendi party during Milan Fashion Week. She wore her red Bidart dress, and wowed spectators.
She is without doubt the queen of fashion reinvention. But what do you make of Victoria's jump from icon to designer?
[Images and quotes take from Vogue Russia, Images]