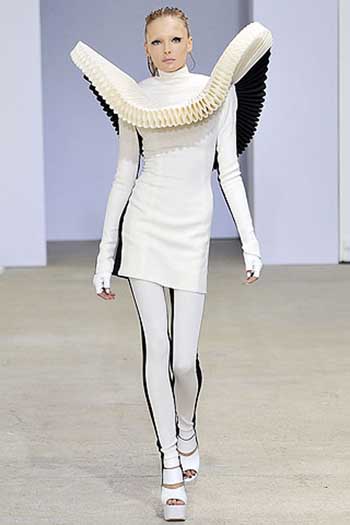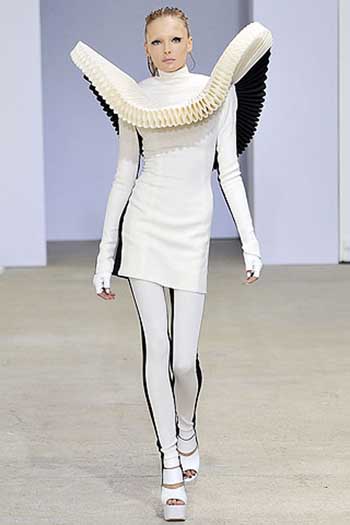 Gareth Pugh's career has gone from strength to strength and he is now recognised the world over as a fashion force. It was only a matter of time before the fashion houses started to show interest in Pugh and his creations.
This week Vogue reported that Delphine Arnault, the daughter of Bernard Arnault chairman of LVMH, had attended Pugh's menswear show in Paris and exclaimed it as "amazing.
LVMH is the ultimate fashion and luxury brand house, controlling designers such as Marc Jacobs and Fendi, to be part of this group is a straight route to success.
And it has just been confirmed by Bernard Arnault that LVMH are financing Gareth Pugh's shows. But why? They haven't taken on Pugh as a brand in his own right; rumours suggest that he may be called upon to become the creative force behind one of LVMH's luxury brands.
So watch this space, for Pugh the sky's the limit.