Last Updated on 5th February 2009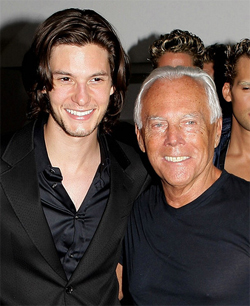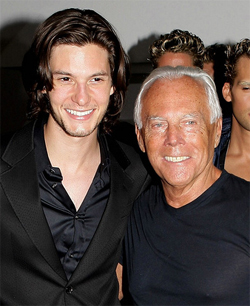 Armani is not a fashion designer to fade into the background nor has he ever hidden behind his models and designs. Only a couple of weeks ago he was accusing D&G of plagiarism and now he has made comments that have rippled throughout the fashion world.
Whilst staying in Paris, Armani was overheard saying that Rome Fashion Week "has killed high fashion by showcasing people who didn't merit it. This has of course caused quite a stir back in the designer's homeland of Italy.
The former chairman of Rome's Fashion Week, Stefano Dominella, fought back and expressed his anger at Armani, saying that, "An Italian in Paris should not be discrediting Italian work at a time of economic crisis for fashion, and suggested that Armani should show in Rome to bring back the prestige.
Other Italian designers also hit back, with Guillermo Mariotto claiming that he sees "no future of couture in Armani.
Coming to Armani's defense was chairman of the group AltaRoma who organises Rome Fashion Week, Nicoletta Fiorucci, who said that she sees Armani's point but added, "I take (Armani's words) as a provocation, not as the truth revealed.
Rome is one of the Fashion Weeks we tend to forget about, and whether Armani is right or not is debatable. But perhaps instead of criticising, he could use his expertise to aid his capital.
These designers are a temperamental breed. In more fashion news – The Cut reports that Mark Badgley and James Mischka of Badgley Mischka may be on the verge of a break up both romantically and professionally. Clearly they're all feeling the stress of Fashion Week fever.