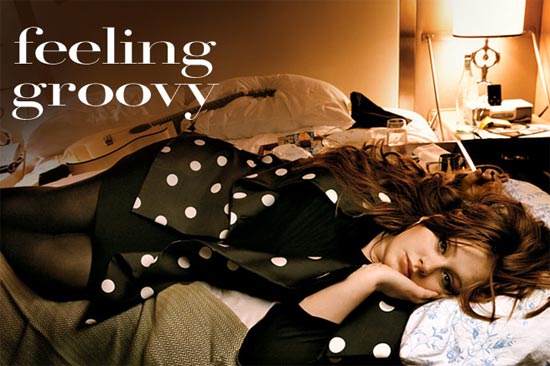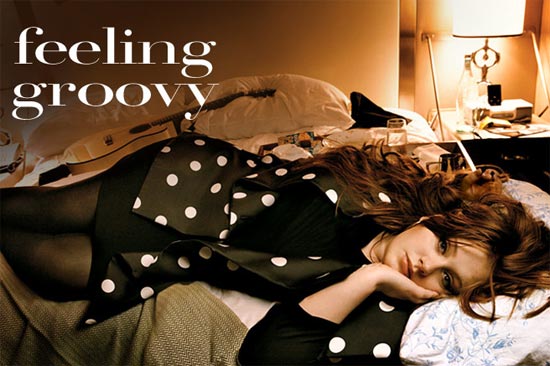 We have been waiting with bated to breath to see what this much-hyped shoot would actually look like. Starring the singer Adele, and photographed by the legendary photographer Annie Leibovitz we've been expecting a lot.
The first image is out with the full shoot in the April edition of Vogue. And whilst the image is really lovely, the usually curvy Adele looks strangely slender.
No one can deny that she is a voluptuous girl and rather than her curves being celebrated they have been cunningly tucked away thanks to some covert posing and I would imagine a little photoshopping.
The photoshoot titled Feeling Groovy is true to Adele's 60s soul style. But judging by this one image isn't true to her as person. It's made all the more strange, thanks to the accompanying interview. She comments:
"I don't like my arms-my upper arms, it's the only feature I don't like about myself. I used to wear minidresses with jeans, but I get my legs out now… Fans are encouraged that I'm not a size 0-that you don't have to look a certain way to do well.
And she's right, she's so right; we do love her because she is a curvy girl who works it. She dresses well, has a unique style and doesn't need to be airbrushed.
Ok, so I accept that I am only going on the one image, and I shall reserve judgement until I have seen the whole shoot. But if it has been unrealistically airbrushed I shall be very disappointed. I had thought that times were changing and that we were starting to remember life before Photoshop. But maybe I'm wrong. What do you think of it all?
[Source]