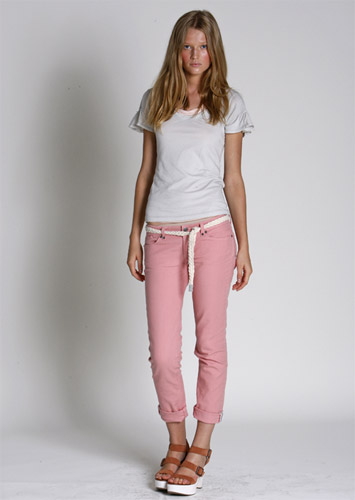 There are many things that trouble me. Whether it's weighing up whether a Luella dress is really worth living off tinned beans for a year or why I am still rubbish at putting liquid eyeliner on. But one issue that has plagued me for a while now is why can't I buy Gap online in the UK?
OK, so it's not really one of life's great stresses, but there are times when I think 'Oh I would love that pair of shoes from Gap' only to then remember that you can't actually buy Gap online here. And what with Swine flu rampaging around causing bedlam let's face it internet shopping is going to be the safest way to get your weekly fix. But thankfully ASOS, the gorgeous emporium of loveliness is launching Gap online.
The fashion portal will stock womenswear, menswear, kidswear, babywear and accessories. Obviously the Gap and ASOS folk are feeling pretty happy with themselves. ASOS has been one of the only companies to see profits rise during the doom and gloom, so that's great news for the American institution.
"Choice is the key to the Asos proposition and we are delighted to welcome Gap on board to further enhance the strength of our branded offering. Said ASOS Chief exec Nick Robertson.
I am very excited about Gap finally coming online. But if I'm being really honest it's Banana Republic I want. I shall be content with Gap until that time. So now that we have Gap, how about H&M follow suit and get H&M and Cos online, and whilst brands are finding their ecommerce legs if someone could convince Zara they need an online store that'd be fabulous.
Gap, is just the beginning.
[Source]