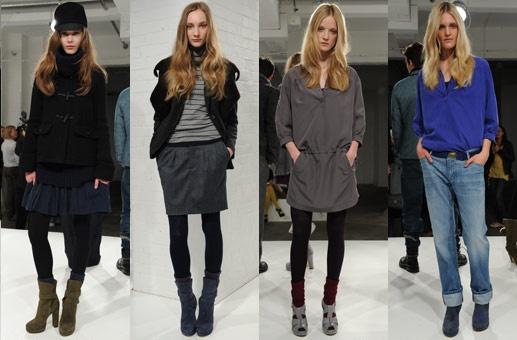 Following yesterday's news that Gap is launching its first fragrance in the UK, the retailer has revealed it will now sell its casual clothing online to us folk, too. Finally!
The decision comes as part of the brand's plan to expand the label internationally, where it will also see its first store open in China.
With H&M and Zara launching online stores next year, we didn't think our online shopping trips could get much better, but this news may have just tipped us over the edge: now we can shop for our favourite Gap goodies online as well.
In more news, the Timesonline reported the company has also announced it will bring back its TV adverts in the US next month after a two year gap (pardon our pun). What catchy jingles will feature this time, we wonder? Previous TV campaigns include Madonna and Missy Elliot's 'Hollywood Groove' and SJP's 'Pretty Khaki'.
Well that's enough to get 'Yellow Mellow' well and truly stuck in our heads now , it's incredibly infectious, y'know.
[Images]