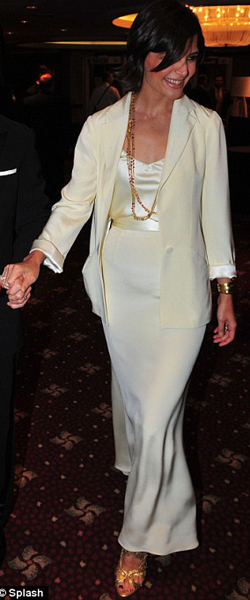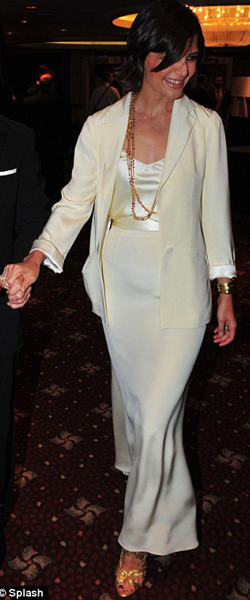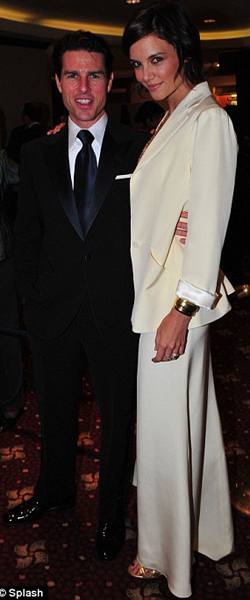 Katie Holmes is such a style anomaly, when she gets it right she gets it so very very right, when she gets it wrong it's a disaster. We loved her in the Alexander McQueen ensemble, but now she has undone all her good work in this monster of a style statement.
For a dinner party held at the White House Katie Holmes and hubbie Tom Cruise were just two of the starry guests, others included of course the Obamas, Demi Moore and Ashton Kutcher, Natalie Portman, Eva Longoria, Jason Wu, Rhys Meyers, Donatella Versace and then there was Sting and Gordon Ramsay. You get the picture. This was one hell of a party.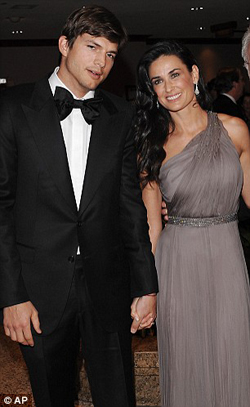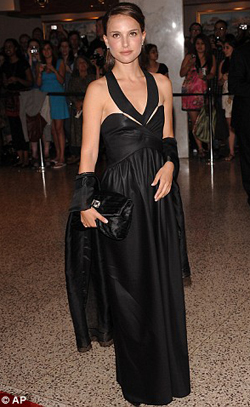 So what does any gorgeous 29-year-old wear to such an elaborate bash? Well why not a floor length cream skirt with a silk cream vest top and then a loose fitting cream jacket? Sounds like a real winner, we don't think. What Katie Holmes was thinking I don't know. It's made all the worse by the fact her outfit was designed by herself and is from her Holmes-Yang collection. Her make up is great, but the outfit, it's drab, unflattering and aging. Oh dear Katie.
Whilst Eva, Natalie and Demi looked sexy, youthful and gorgeous, Katie was left looking like their chaperone. Surprisingly Michelle Obama wasn't looking her best either. Whilst everyone else flaunted about in evening dresses she looked dressed for a day out.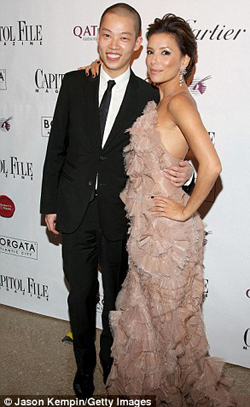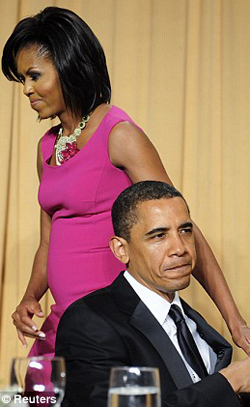 What do you make of Katie Holmes' style? Do you like her classic look or would you rather see her looking more like her showbiz peers?
[Images]